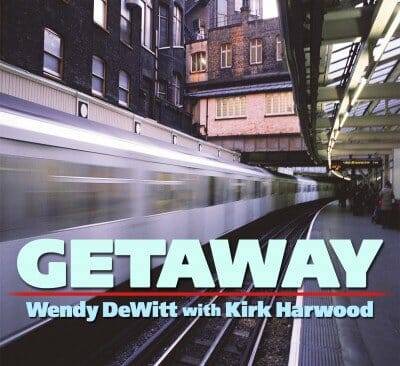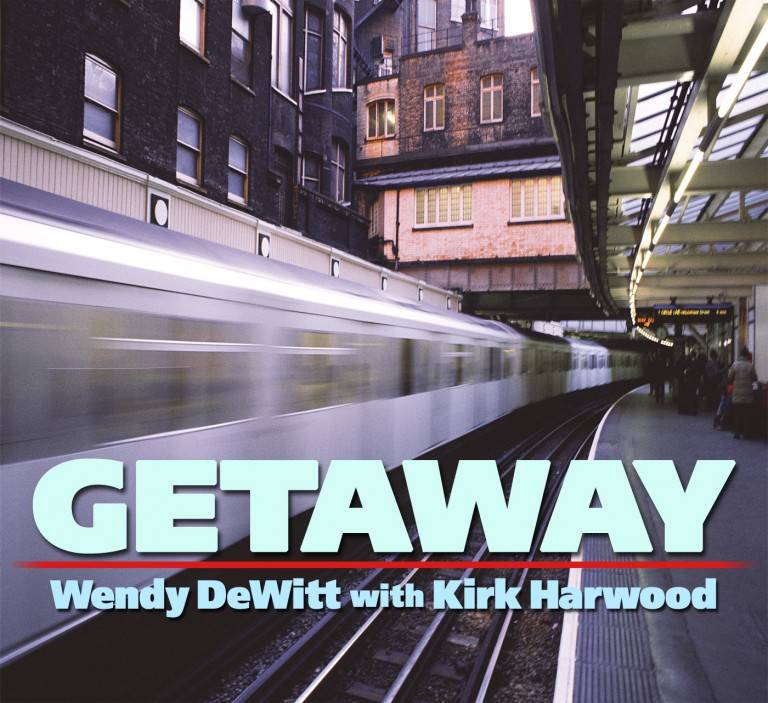 Wendy DeWitt w/ Kirk Harwood
Getaway
Wette Music
Wendy DeWitt is a boogie-woogie, stride and barrelhouse piano player known for her powerhouse left hand. She has played with Otis Rush, Sam Moore and many others. She formed her band Blue Saloon in the late 1980's and released her first album "Wendy DeWitt and Blue Saloon" in 1993. Her follow up recording 1996's "Soul Shake" included Kenny Blue Ray on guitar. In 1999 DeWitt played piano on Steve Freund's "C for Chicago" recording and Freund has been with DeWitt ever since. DeWitt frequently played with Hank Ballard and The Midnighters until Ballard's death in 2003. In 2007 DeWitt released "Take A Little Walk With Me" and followed with 2008's "Boogie Teaser Too" a solo piano album.
Kirk Harwood is a blues and jazz drummer who has been a member of DeWitt's band for many years. His style was influenced by Buddy Rich and Joe Morello. He has toured or recorded with Huey Lewis, Maria Muldaur, Roy Rogers and Norton Buffalo. This is the third album released in both of their names. Previously they released 2011's "Industrial Strength" and 2013's Christmas album "Train Full of Joy".
The band consists of DeWitt, piano, organ, and vocals; Harwood, drums and percussion; Freund, guitar; Steve Evans, bass; and the horn section of Mike Rinta, trombone; Keith Crossan, tenor sax; and Tom Poole, trumpet. Formerly the horns were with The Tommy Castro Band. The horn arrangements are by Rinta. Eight of the eleven tracks were written by DeWitt.
There are several different flavors included. The three songs with the horns are my favorites. They are the opening track "Sonoma County"; "Treat A Woman" and "Trouble". DeWitt's voice sounds best on these as the added coloration makes her shine.
"Folks Like You" written by Freund and Tom Bucy is a vocal duet between Whitt and Harwood. It's about friendship. DeWitt and Harwood go it alone on the sensitive "Sometimes I Wonder". Freund is featured on "Built to Last", while "Never Be Too Much" is built around a bass driven groove by Evans.
There are also two great covers. Big Joe Turner's "29 Ways" and Chuck Willis' "Feel So Bad". Both of these feature new arrangements.
I would love to hear more from DeWitt especially with the horn section.
Richard Ludmerer