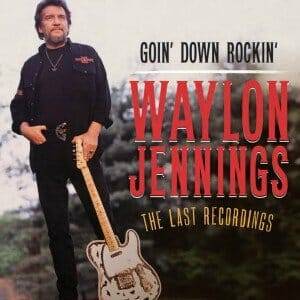 Waylon Jennings
Goin' Down Rockin': The Last Recordings
Sagauro Road Records
In 1958 Buddy Holly hired bassist Waylon Jennings. In Clear Lake, Iowa, Holly chartered a plane to take his band to their next venue. Jennings gave up his seat to J.P. Richardson a.k.a. the Big Bopper, who had a head cold. The plane carrying Holly, Richardson, and Ritchie Valens crashed killing all on board. That day later became known as "The Day the Music Died" as it was immortalized in the song "American Pie" written by Don McLean. Jennings later admitted that he felt severe guilt for many years and was haunted by the event.
Beginning in 1974 Jennings had success with a series of country albums. As a result Jennings had number one singles, some of which were "This Time", "Are You Sure Hank Done It This Way", "Luckenbach, Texas" from the album "Ol' Waylon" with Willie Nelson, "Amanda", and "I Ain't living Long like This" written by Rodney Crowell.
In 1980 Jennings sang the theme song to "The Dukes of Hazard" television show and it became another number one single. He followed that up with "Lucille". He was a member of "The Highwaymen" a country supergroup with Willie Nelson, Johnny Cash, and Kris Kristofferson. By 1995 Jennings had 54 albums and 11 of them reached number one on Billboard's country music chart. Waylon survived cocaine addiction and it nearly cost him his marriage but Jessi Colter, whom he also recorded with, stuck with him until diabetes took him in February of 2002.
Before his death Jennings recorded a bunch of demos which have been posthumously overdubbed by his longtime friend and producer Robby Turner. The opening track "Goin' Down Rockin'" was written by Tony Joe White best known for "Polk Salad Annie". All of the remaining songs were written by Jennings. Highlights include "I Do Believe", "Never Say Die", and "She Was No Good For Me".
The production leaves the listener believing that Jennings just walked into the studio. It has been ten years since we have had heard his beautiful baritone. Thank you Robby Turner.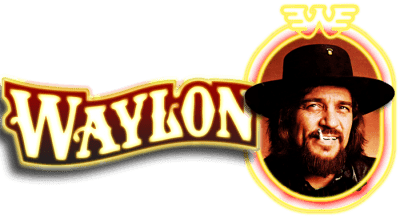 Richard Ludmerer