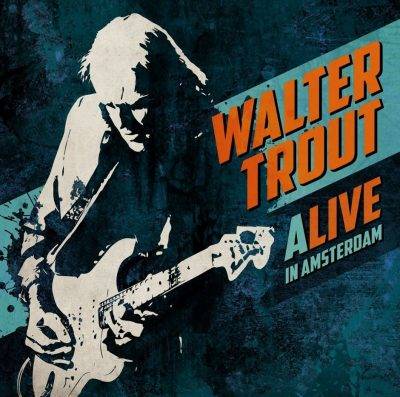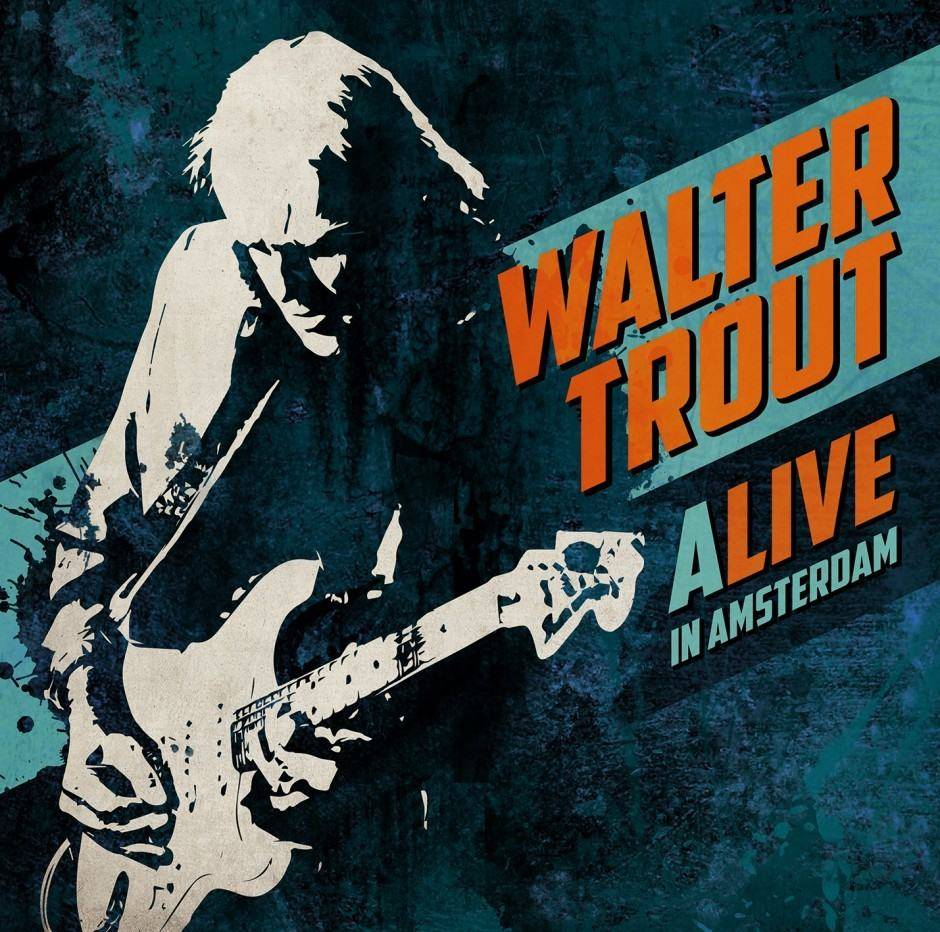 Walter Trout
Alive in Amsterdam
Provogue Records
Walter Trout was born in Ocean City N.J. in 1951. He migrated to Los Angeles and found work with Big Mama Thornton, John Lee Hooker, and Joe Tex. In 1981 Trout became the guitarist in Canned Heat and he stayed with them until 1985. Trout joined John Mayall's Bluesbreakers only to leave in 1989 to form his own band. In the 1990's he developed a formidable following in Europe.
Trout released his first U.S. album in 1998 calling his band Walter Trout and The Free Radicals. Trout received his first Blues Music Award nomination in 2009. During a recording session in 2014 he was diagnosed with severe liver disease. His wife Marie raised the money through donations supplied by fans and he completed a successful liver transplant. Trout resumed touring in 2015. Trout has a total of seven BMA nominations and won awards this year for Song of The Year "Gonna Live Again" and Rock Blues Album of The Year "Battle Scars".
This is Trout's 25th album. "Alive in Amsterdam" was recorded November 25th, 2015 while Trout was on his comeback tour and only one month after completing "Battle Scars". The Walter Trout Band includes Trout, guitar and vocals; Johnny Griparic, bass; Michael Leasure, drums; and Sammy Avila, Hammond B-3.
After a short introduction by Marie; Walter opens with "Play My Guitar" and "Say Goodbye to The Blues" both of which appear to be new songs. He then covers Sonny Boy Williamson's "Help Me" and Luther Allison's "I'm Back".
From "Battle Scars" are seven songs including "Almost Gone" and "Tomorrow Seems So Far Away". Additional covers include B.B. King's "Rock Me Baby" and John Lee Hooker's "Serve Me Right to Suffer". Trout shows his love and gratitude to his wife by including "Marie's Mood" which originally appeared on his 1998 self-titled debut.
Trout closes with "The Love That We Once Knew" from his 1999 album "Livin' Every Day".
This two-cd recording showcases Trout with full vocal and guitar powers. He plays with more emotion and gusto then ever before. If you're a fan this is a must have recording.
Richard Ludmerer