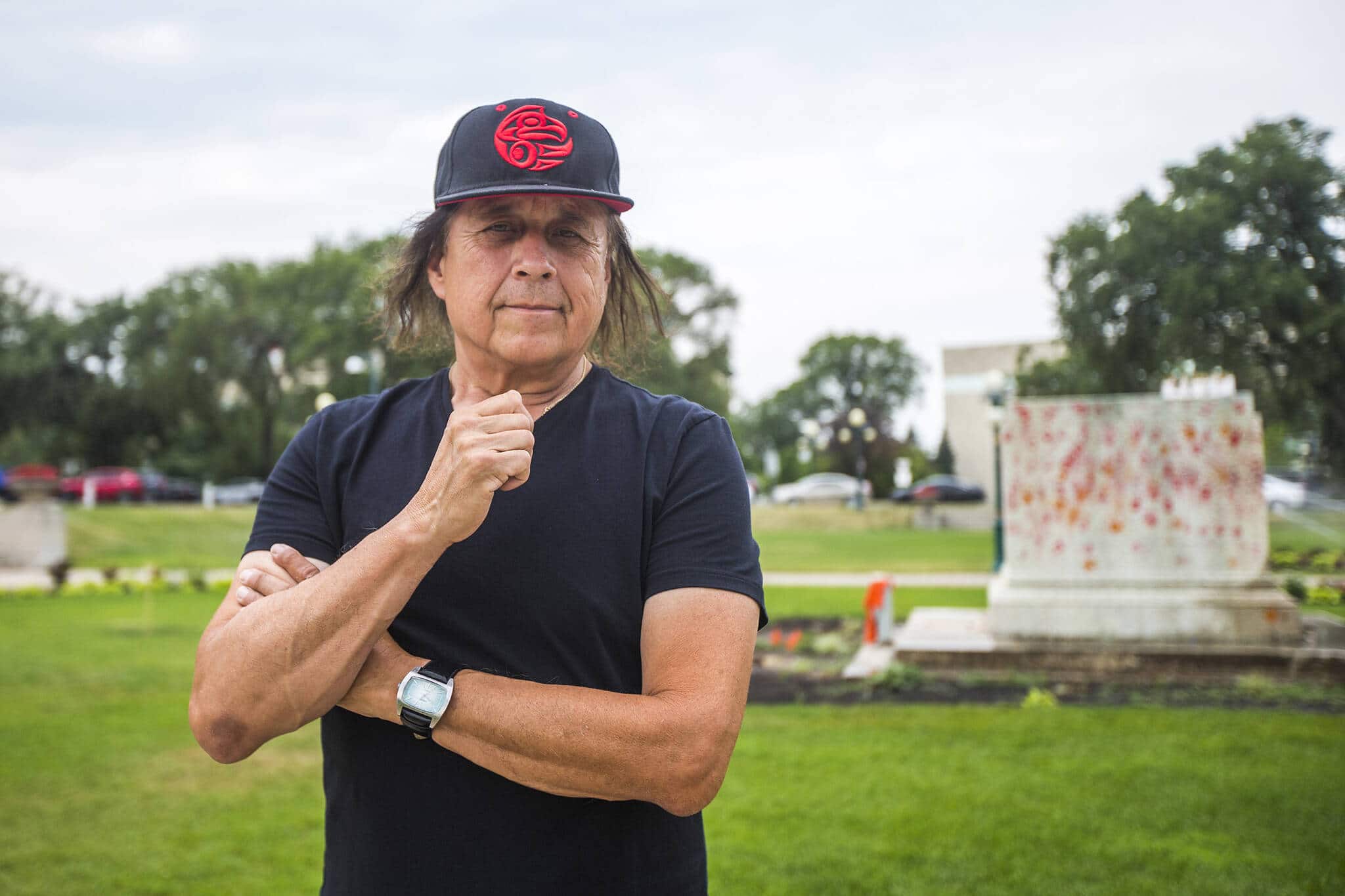 ---
---
---
---
---
---
---
---
Making a Scene Presents an Interview with Vince Fontaine of Indian City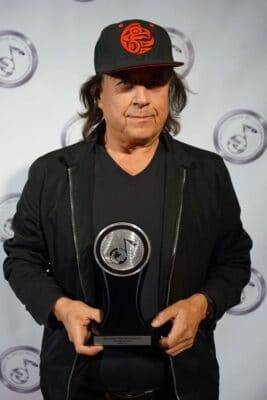 Vince Fontaine is a musician, producer, and festival curator based in Winnipeg, Canada and one of Canada's most important Indigenous composers. Celebrated for his creative direction of multi-award winning band Eagle & Hawk and his talented collective Indian City, Fontaine's career abounds with awards and recognition.
Fontaine began as a guitar player and in 1994, teamed up with Winnipeg Blue Bombers' kicker Troy Westwood. Together Fontaine and Westwood formed the basis of what would be Canada's most celebrated and internationally toured Indigenous band, Eagle & Hawk.
To date, Eagle & Hawk has received 75 nominations and over 30 wins at awards ceremonies across North America, including a Juno Award, two Western Canadian Music Awards, nine Canadian Aboriginal Music Awards, three Native American Music Awards, seven Indian Summer Music Awards, and 10 Aboriginal Peoples Choice Music Awards including 2008 Aboriginal Entertainer of the Year and 2009 Best Group and Best Rock Album. In 2010, Eagle & Hawk won Best Group of the Year and Best Album of the Year for their renowned album The Great Unknown at the Canadian Aboriginal Music Awards.
Fontaine toured Europe more than a dozen times with Eagle & Hawk and played some of the largest stages in North America including invitations to Capital Hill on Canada Day (years), 2010 Vancouver Olympics, Indian Summer Fest in Milwaukee and the 2012 New Orleans Jazz Festival to name a few, along with numerous TV appearances.
Also in demand for composition, Fontaine connected with renowned Toronto-based composer and arranger Charles Cozens to create a 70-minute symphony arrangement for some of Eagle & Hawk's most recognizable music repertoire. In 2009, Eagle & Hawk performed their first ever symphony show with the Winnipeg Symphony Orchestra and has since been invited back for numerous encore performances. In 2014, Fontaine was also called upon to compose a musical score in its entirety for Canada's Indspire Awards.
In the midst of his success with Eagle & Hawk, Fontaine used his knowledge of the entertainment industry and experience building strong teams to become Festival Manager for the 2002 North American Indigenous Games Opening Ceremonies in Winnipeg, 10 nights of entertainment at the cultural and historic heart of Winnipeg, The Forks. This sparked the addition of festival curator to Fontaine's list of talents. Fontaine excelled in this field and sat as Music Festival Manager for the ManitoAhbee Festival from 2006 to 2009. He also produced live events for the Assembly of First Nations across Canada for over a decade. Vince was the Festival Manager for the Winnipeg Symphony Orchestra's Indigenous Festival from 2009-2011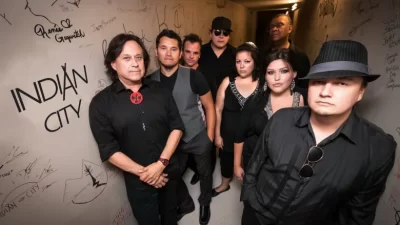 In 2011, Fontaine's focus returned to his personal artistry as he released his first solo album Songs for Turtle Island, a record exploring Indigenous stories and themes alongside a fusion of Indigenous, contemporary and classical instrumentation. The album earned him a 2011 Native American Music Award for Best Instrumental Album and nominations at the Western Canadian Music Awards, the Canadian Folk Music Awards, the Aboriginal Peoples Choice Music Awards and the Indian Summer Music Awards. The year ended on a strong note with Fontaine licensing his songs to TSN, APTN, Showtime and Sony Music and also the launch of his newest project – Indian City.
Indian City was founded by Vince Fontaine of Eagle & Hawk in December of 2011. In 2012, they were "barely off the ground and … nominated for 13 awards at the 2012 APCMA's, Indian Summer Music Awards and WCMA's." (CBC)
Indian City is a Canadian Folk Pop band performing to audiences across North America and beyond. Their ​dynamic​ ​fusion of lyrics, music and personality captures the spirit and pulse of a vibrant Indigenous culture. With years of experience billed alongside global talent including Robert Plant, Mumford & Sons and Arcade Fire to name a few as well as famed Indigenous band Eagle & Hawk, Vince Fontaine brings his lifelong connection with music to his newest project, Indian City. Debuting in 2012 Indian City formed Fontaine was set on bringing razor-sharp talent to a musical collective akin to Toronto-based band, Broken Social Scene. Led by Fontaine on lead guitar, the collective of musicians was to bring a rich and vibrant backdrop for the chapters of Indigenous culture that he would share with the Winnipeg, Canada and ultimately, the modern global village. Featuring the vocal talent of Don Amero,  Jeremy Koz, Neewa Mason, Lawrence "Spatch" Mulhall on bass, Steven Martens on drums, and Karen Barg on violin, this contemporary Indigenous collective paints a vivid picture effortlessly weaving Indigenous ideals into the complexities of modern life. It is a performance to be seen and a sound to be heard. The melodies and sound will catch you and the profound stories will keep you connecting with Indian City as they present stories and spirit from Canada's Indigenous culture to Canada and beyond. Indian City has 3 albums to date with Supernation (2012), Colors (2014) and Here and Now (2017)
Collaborating with what he considers to be some of the very best Indigenous talent, Indian City is the realization of a creative concept and vision that has been taking shape in Fontaine's mind for the (over five) years. Indian City features band leader Vince Fontaine (guitar), alongside remarkable Winnipeg-based Indigenous talents Jeremy Koz and Christy Neveu (lead vocals), Atik Masson (bass), Neewa Mason (vocals and keys), and Alec Friesen (drums). With these artists in place, Fontaine's vision has been realized. In 2014, Indian City walked away with four nominations and the Songwriter of the Year award at the Aboriginal People's Choice Music Awards.
Find our Podcasts on these outlets
Help Support Making a Scene
Your Support helps us pay for our server and allows us to continue to bring you the best coverage for the Indie Artists and the fans that Love them!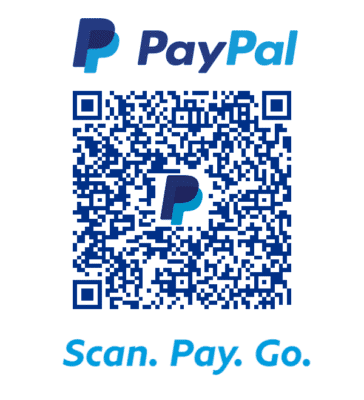 FOLLOW US ON INSTAGRAM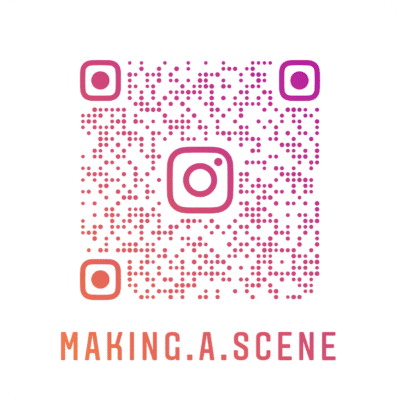 Subscribe to Our Newsletter