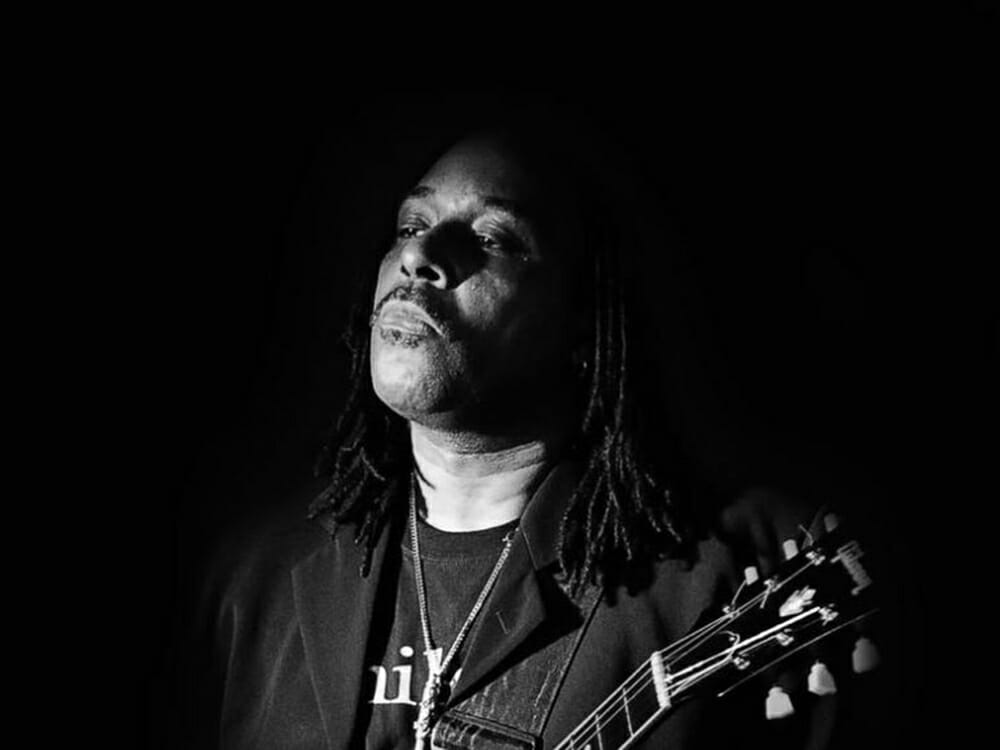 ---
---
---
---
Making a Scene Presents an Interview with Vince Agwada!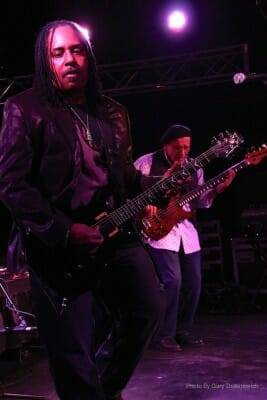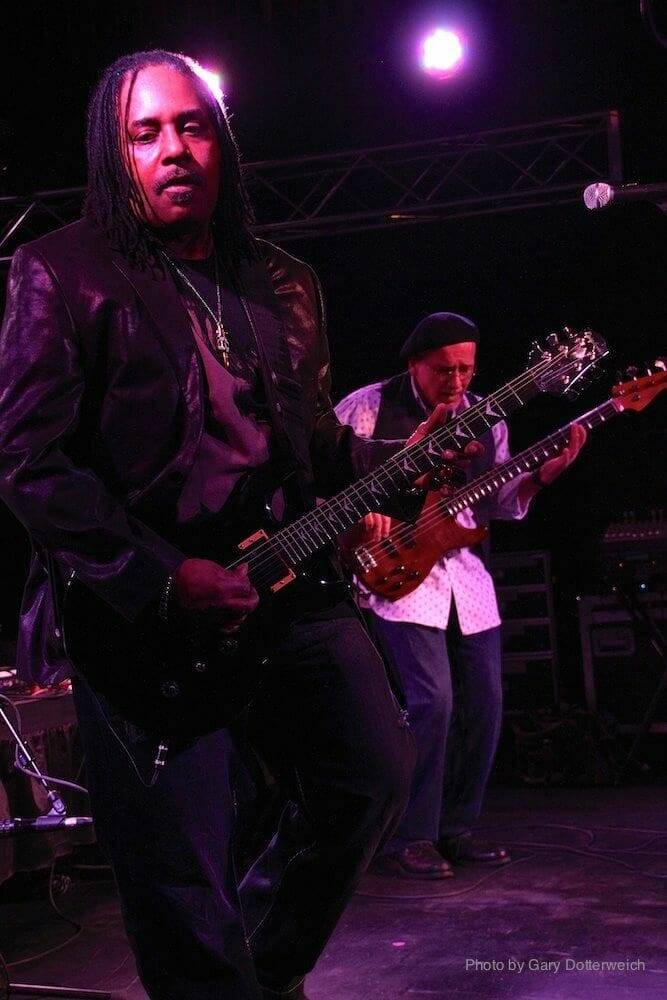 Vince Agwada, ace guitarist, composer, producer, and recording artist got his start in music at the world-renown Blues havens Theresa's and Buddy Guy's Checkerboard Lounge, where he cut his teeth observing and backing journeymen players such as Buddy Guy, Magic Slim, Otis Rush, John Primer, and the late Lefty Dizz, who was the first to let the precocious teen sit in on his now legendary "Blue Monday" jam sessions where the best of Chicago's Bluesmen as well as international rock stars, including the Rolling Stones, George Thorogood, Joe Perry of Aerosmith and others would frequently come to jam with these Bluesmen whose music was the root of rock 'n' roll.
Vince reminiscing on those times: "That was a magical period in my life; on any given night you might find the likes of Buddy Guy, Junior Wells, Magic Slim, Son Seals, Otis Rush, Little Milton, Hubert Sumlin, Sammy Lawhorn, Lefty Dizz and just a slew of other greats all in the same room, drinking, playing cards, taking turns on stage; it was an incredible time for me and I learned more about music from these giants than any college ever could have taught me. As I got better, I eventually wound up having the privilege of being in the house bands of both Theresa's and the Checkerboard simultaneously—not many people living today can say that!"
Over the ensuing years Vince has toured internationally playing major venues and festivals both as a leader and with a veritable who's who of the genre's premiere acts including Bernie Mac the first mainstream comedian to tour with his own band, Buddy Guy, Junior Wells, Koko Taylor, The Mighty Dells, former Rolling Stone Sugar Blue, Zora Young, Jimmy Johnson, Son Seals, Magic Slim and Larry McCray. Industry-leading publication, Living Blues Magazine, once voted him one of the top 40 young Blues artists in the country (issue 120).
The release of his highly acclaimed 2008 debut CD 'Eyes of the City' brought all of his influences into play and delivered an extremely powerful work that shone not only in its artistic values but in its production values as well.
The spring of 2011 saw the release of Vince's much-anticipated sophomore effort 'Basic Blue'. With that release he delivered another solid outing that showcased blazing guitar chops, gritty vocals and masterful songwriting. As a testament to his compositional prowess the opening track 'Chi-Town State of Mind' made it to the semi-finals in the 2011 International Songwriting Competition, a contest judged by such music industry luminaries as Bernie Taupin, Bruce Hornsby, Jeff Beck and Wynona Judd.
The summer of 2019 brought the release of his third and most ambitious release, the meticulously crafted, "Light of Day".
Now a well seasoned pro with three powerful CD offerings under his belt, several successful European tours, and a long string of stateside gigs, Vince has earned his place in the continued evolution of the Blues.