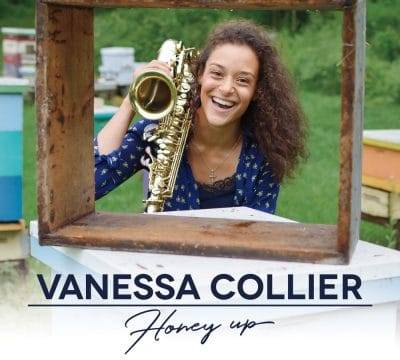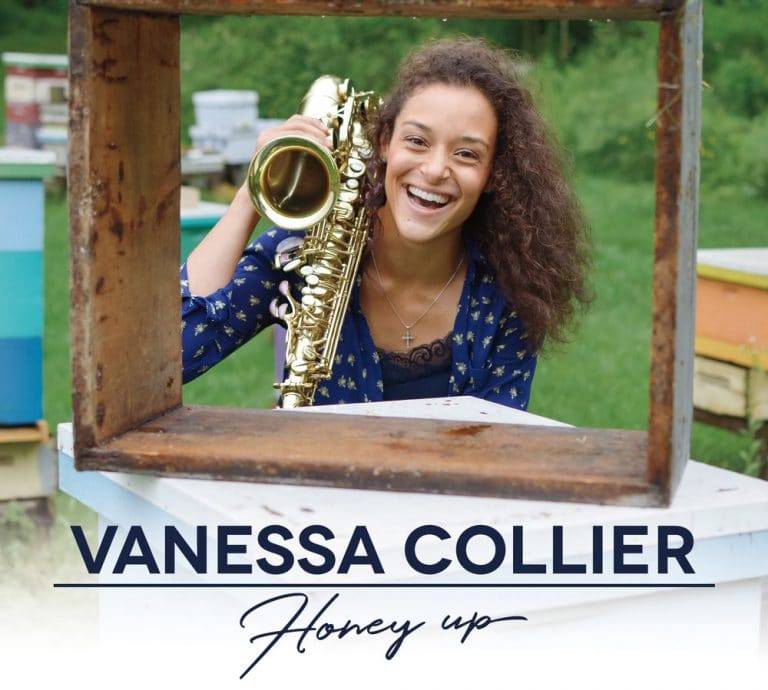 Vanessa Collier
Honey Up
Independent
Vanessa Collier graduated Boston's Berklee College of Music with degrees in Performance, Music Production, and Engineering. In 2014 Collier released her debut album "Heart, Soul and Saxophone". Her mixture of blues, rock, soul and funk resulted in being named a 2014 Best of Blues Breaker on Dan Aykroyd's House of Blues radio show. After competing in the 2016 International Blues Challenge, held annually in Memphis, she was signed by Ruf Records.
Collier's 2017 Ruf Records album "Meeting My Shadow" was first released to radio before the actual release date. The result was a 2017 Blues Music Award nomination as Horn Player of The Year. At this year's BMA awards Collier received two additional nominations including Contemporary Female Artist of The Year.
The "Honey Up" Band includes Collier, alto, tenor and soprano saxophones, guitar and vocals; Laura Chavez and/or Sparky Parker, guitar; William Gorman, keyboards; Nick Trautmann, bass; and Nick Stevens, drums and percussion. Trombone player Quinn Carson and the trumpet of Doug Woolverton (Roomful of Blues) are added on half of the tracks. The album is entirely self produced by Collier who enlists two of her former college professors: Mark Wessel as recording engineer and Rich Mendelson for the mixing and mastering. All of the songs are written by Collier except one.
On "Sweatin' Like A Pig, Singin' Like An Angel"; "Don't Nobody Got Time To Waste", and again on the funky title track, Collier plays as part of a three piece horn section giving these songs a New Orleans styled production. One can't help but wonder how Collier would sound if playing and singing some of those classic New Orleans songs. Also featured are Chavez, Gorman and the fabulous rhythm section of Stevens and Trautmann.
"Percolatin" is a funky instrumental featuring Trautmann on bass and Chavez and Parker sharing the guitar chores. Collier's fabulous tenor solo is followed by a piano solo from Gorman. "Icarus" is about the mythological youth, who made his wings out of wax, flew too high and plunged to his death in the sea, It is beautifully sung by Collier who this time plays an alto sax.
On "Bless Your Heart" Collier and Parker are both on resonator guitars while Chavez plays her electric. "The Fault Line" and "You're A Pill" once again feature the three piece horn section. "You Get What You Get" is another infectious vocal with some great drumming from Stevens and another fabulous piano solo from Gorman. Collier closes out this fine album with Chris Smithers' "Love Me Like A Man"; Parker's electric guitar solo is followed by a another tenor solo from Collier.
This is another award winning album from Collier whose rise to the top is nothing short of meteoric.
Richard Ludmerer
[amazon_link asins='B01NAYUY7G,B00X0M20V2,B079VTLYX2,B01N9XIL9M,B00X0M277Y,B00X0M2XQE,B07B4VJNQ2,B01N39VP7V' template='ProductCarousel' store='maasc-20′ marketplace='US' link_id='8109f192-8088-11e8-b5b4-bf6eba4db0f6′]