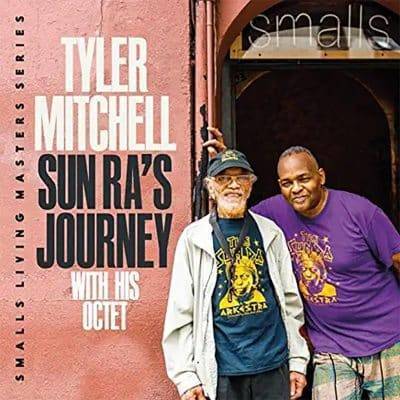 Tyler Mitchell Octet Featuring Marshall Allen
Sun Ra's Journey
Cellar Music Group – SmallsLIVE Living Masters Series
Bassist Tyler Mitchell and alto saxophonist/EVI Player Marshall Allen first met as band members of the cosmic Sun Ra Arkestra in the mid-eighties. Of course, the venerable now 98-year-old Marshall, the Arkestra's current director, has been a member of the band since the late fifties and assumed its leadership upon Sun Ra's passing in 1993. Mitchell rejoined the Arkestra in the past decade, after exploring other paths. So, the two are well acquainted with each other and are teaming on their second project, released almost exactly a year later, that also comprises Sun Ra tunes and band member contributions in a live session this time around from Smalls on August 20, 2021. Similar to their last project, a sextet rendered Dancing Shadows, the emphasis is on through composed music sprinkled with a few improvisations. Returning band members are Chris Hemingway on tenor, Nicoletta Manzini on and drummer Wayne Smith and percussionist Elson Nascimento. All are current members of the Arkestra. The new members (making a total band count of nine, not eight) are fiery trumpeter and secret weapon of sorts Giveton Gelin, along with pianist Farid Barron, and percussionist Ron McBee, the latter two contributing on certain tracks.
The album is a live performance culmination of the vision of Mitchell who has long straddled conventional jazz and the avant-garde, determined to showcase the more conventional rather than the cosmic and spacey side of Sun Ra's repertoire. During his period with the Arkestra in the '80s, he was impressed with Sun Ra's ability to combine free jazz with standards and Fletcher Henderson arrangements. Allen, of course, on both alto and EVI is anything but conventional. If you've been fortunate to see Allen play live, you know that he plays the alto like a guitarist, stroking the keys or repeatedly hitting them for trills, screeches, and howls. Don't expect many fluid notes in his non-chordal approach. Similarly, he evokes sounds ranging from stormy winds to birdsongs on his EWI. Much of this is due to Marshall's restless nature and experimentation over the years that found him playing flute, oboe, piccolo, and EVI (a brass and wind-based controller for synthesizer). That James Spaulding was initially Sun Ra's main alto player also forced Marshall to develop other instruments.
The album includes live versions of these tracks from the previous outing – "Carefree," "Dancing Shadows," and Monk's "Skippy." Although Marshall was aboard for all original versions, these have new lines and new arrangements. Apart from the other mainly Sun Ra tunes, Mitchell contributes "Bouncing at Smalls" while Marshall weighs in with "New Dawn" and "Cosmic Hop." Manzini penned "La Dolce Vita." Sun Ra's vibrant "Carefree," the album's single, kicks off with Mitchell leading in with a bass line, smooth blowing from the saxes in mid-tempo disrupted by Marshall's bleating entrances. The harmonic jabs and intertwining of melody between Hemingway, Gelin and Manzini is notable as is Marshall's swirling sounds from the EVI near the end of the tune. these compositions. Those familiar with the previous version will undoubtedly pick up of Gelin's presence. The young trumpeter literally stole the show at Newport last August with his fiery quintet.
Sun Ra's "Velvet" is a feature for the rambling acoustic piano of Barron surrounded by free blowing from the horns while Mitchell adheres to a steady walking bass line. "La Dolce Vita" also has improvisation, mostly between Mitchell and altoist Nicoletta Manzini, with Allen's presence felt on the EWI, creating a disorienting sensation. The title track amps up the tempo into an all-out blowing free-for-all while Mitchell begins "Eddie Harris," a piece he first heard on a Clifford Jordan record, with a bass solo. The melody of the piece captures Eddie Harris' way of including call-and-response within his phrasing, that technique shared between Manzini and the bassist here. One also notices the deft, creative drumming of Smith here, another key element of the sound to focus on. Ra's "Discipline 27-11" plays to a traditional big band arrangement before Allen takes it to the outer realms in the second half. Mitchell's Bouncing at Smalls" is pure improvisation from the horns who part ways for Mitchell to solo before resuming with dissonant harmonics.
The playful take on Monk's "Skippy" is pure fun, with tight ensemble parts and brilliant spots from all, especially the drum- bass tandem, as Marshall here is relatively restrained. "New Dawn" is a Marshall Allen composition written for the Sun Ra Arkestra album Of Abstract Dreams. On the initial release, Allen recorded with strings. This one features Allen on the EWI and Mitchell bowing the melody on his bass. On the other hand, Marshall's "Cosmic Hop" swings to a big band vibe with Allen's screeching alto disturbing the clean ensemble blowing of the horns, of which Henderson and Gelin are especially locked in for solos. The octet closes with two of Sun Ra's pieces – "Love in Outer Space" and "Fate in a Pleasant Mood," prime examples of the merging of arranged semi-traditional material with cosmic flourishes. Mitchell does a commendable job of finding that balance throughout – never letting the music become too predictable or stain. The energy and free nature of the octet often makes it sound like the full 17-piece Arkestra is present.
In The SmallsLIVE Living Masters Series we have already heard from pianist Kirk Lightsey, and vocalist Sheila Jordan, as well as this one. Stay tuned for drummer Victor Lewis, trombonist Frank Lacy, saxophonist David Liebman, and saxophonist Jesse Davis.
Help Support Making a Scene
Your Support helps us pay for our server and allows us to continue to bring you the best coverage for the Indie Artists and the fans that Love them!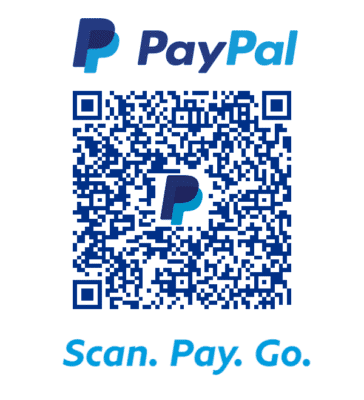 FOLLOW US ON INSTAGRAM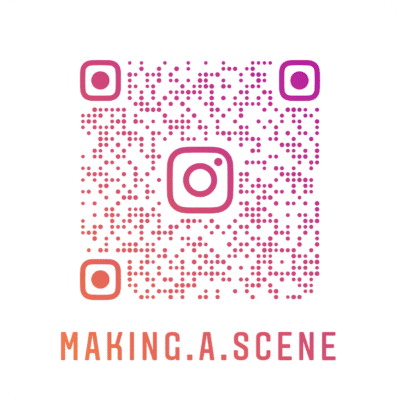 Subscribe to Our Newsletter