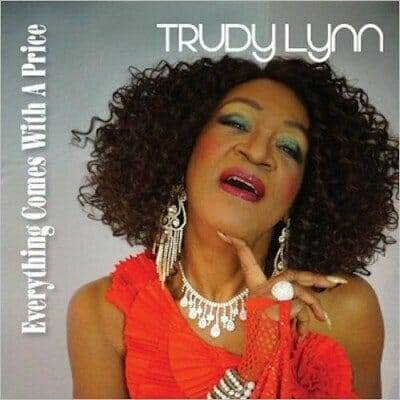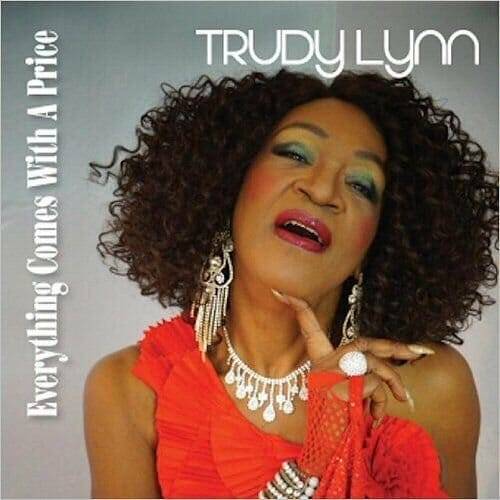 Trudy Lynn
Everything Comes With a Price
Connor Ray Music
In 2014 Trudy Lynn received her fifth Blues Music Award nomination. This time it was in the category of Traditional Blues Female Artist of the Year, a.k.a the Koko Taylor award. Lynn's last studio recording was the "Royal Oaks Blues Café" also on the Connor Ray imprint. This is Lynn's eleventh album overall.
The band includes Lynn, vocals; Steve Krase, harmonica; Randy Wall, keyboards; someone called The Mighty Orq, lead and rhythm guitars; and guest guitarist Lil' Buck Senegal.
This is only the second album of Lynn's where she got to choose the material included. Lynn pays tribute to the early Blues women who first recorded in the 1920's and 1930's. Many of them sang sexually explicit lyrics. They often sang about domineering men and prostitution.
On her last album Lynn included "Play The Honky Tonks" which was a 1952 hit for Marie Adams. Adams was born in 1925 and affectionally known as the "TV Mama", "the one with the big wide screen". Lynn opens the album with "I'm Gonna Latch On" also from Marie Adams.
"My Alley Boogie" is from Lucille Bogan who was one of the first female singers to be recorded; along with Ma Rainey and Bessie Smith. Bogan's biggest hit was "Sweet Little Angel" also recorded by B. B. King.
"Messin' Around with The Blues" is from Alberta Adams who was born in 1917. She recorded for Chess records, toured with Louis Jordan and passed away this past December 2014 at the age of 97.
"Let My Daddy Do That" was written and recorded by Hattie Hart who was also popular at the time. Hart sang about "love, sex, cocaine and Voodoo".
"Ella Johnson's Blues" is from Ella Johnson who was born in 1919. She is most famous for "Since I Fell For You" which has become a Jazz standard. She died in 2004 at the age of 84.
"Living Humble" is from Clara Smith. On her last album Lynn included "Whip It to a Jelly" also from Smith. Smith was born in Spartanburg, South Carolina in 1894. She was nicknamed the "Queen of the moaners" and even sang duets with Bessie Smith.
Not only does Lynn teach us about the blues women that influenced her; she sings their songs with a rich vocal timbre that catches all the nuances of the lyrics. Lynn has also written four songs of her own. "Fat Daddy" is so good one might not think it's a new song. Also in the same genre is the title track "Everything Comes with a Price". Her other originals are "Yesterday I Was Lonely" and "Just a Little Kiss".
This recording should earn Lynn further recognition as one of our premiere traditional blues vocalists.
Richard Ludmerer