When I wrote the article "Selling the Blues" I did not anticipate the immense support the idea of re-branding the Blues would garner. But, it was also met with criticism and confusion as to exactly what was "Indie Blues", what music should be in the genre, and what should not. Is this just another sub-genre to confuse and separate? It was clear that I needed to somehow define what INDIE BLUES is and give some examples of what this new genre could be. Remember the idea of re-branding was to bring younger fans into Blues by using "On Ramp" artists to expose them to the music and to create a genre that distances itself from the stigma that has been placed on the word "Blues" but not necessarily abandon it. By, having a genre where the "On Ramp" younger bands are embraced and stand side by side with the older and established blues artists, you now have a genre that can appeal to a demographic from 18-80! Fans that are excited by the younger artists will have the opportunity to be exposed to older established artists and visa versa.
Remember Muddy Waters did not start creating the blues as an old man, he started writing and playing when he was in his early 20's and he was only 28 when he moved to Chicago and changed the world. Robert Johnson was writing his music while he was in his 20's and never made it to be an old man.
WHY do we believe that you have to be old and wise to play the blues, when in fact the great blues artists were neither when they created their blues?
Indie blues is NOT an EXCLUSIVE genre, it is, by all definitions, INCLUSIVE . Whether you are traditional blues, or your blues has a rock edge, or Funk, Soul you name it, if it has truth and integrity, you are included. The one constant fact that defined the blues throughout it's history was it's ability to change and reflect what was happening to those who were creating the music. WC Handy's music was not the same as Bessie Smith, Robert Johnson's Music was different than Muddy Waters. If you doubt me, see my article on "A Brief History of the Blues" and listen to the timeline audio file! The one thing that tied them all together was a very simple formula, write what you know and do it with truth and integrity. That is the common thread that runs through The History of the Blues.
It's time that the artist take back their genre and be allowed the freedom to create and honor the proud tradition of the Blues.
With that in mind, I propose the following as a definition of "INDIE BLUES" ….
INDIE BLUES – Independent artists/musicians who recognize they are influenced by The Blues artists that came before them and in the time honored tradition of The Blues, are creating New Original Music that reflects their current social, personal and economic experiences. The music they create communicates with the listener with truth, integrity, creativity and touches them on a deep emotional level.
---
Are you a radio DJ online or on the air?
Would you like to have these tracks to play on your radio show? Well we can make that happen? Just fill out this Simple Form and if you qualify I will send you a link you can download the "INDIE BLUES VOL 1".
DJ's if you find an artist that really turns you on, contact them and ask for their latest release and add them to your playlist! REMEMBER report your spins to RMR and/or Living Blues!
If you have a radio station your your area and you want them to support these artists tell them you want them to download this compilation!
---
What you need to know about this compilation.. What sets this apart from other "Compilations" is that every artist on INDIE BLUES VOL 1 were part of a process that included their submission (through Reverbnation) and review by the "Making a Scene" Staff. In fact it was an immense job to narrow it down to 33 artists, considering we had over 1200 submissions! This is not the beginning or end, just a good sampling of what INDIE BLUES is.
Nobody was included because they were a "Client" or advertiser. Nobody was included because they paid a fee to be part of this compilation, in fact NO money has changed hands in the making of INDIE BLUES VOL 1 (hence no budget). In fact "Making a Scene" has GIVEN 6 months of FREE Ads to each artist included, we have sent out their music to 680 radio stations around the world because we believe in them. The artists that are listed below are included because of one simple fact.
THEY ARE FREAKING AWESOME AND THEY ARE ALL INDIE BLUES!
So take some time and learn about these artists. Each artist has their own profile page where you can go to their webpages and facebook pages (give them a like), look at their tour schedules (go to a show if they come near you), find their booking contacts(tell your local venues to book them!), listen to more of their music, watch their videos and more importantly, support them and buy their music!
As of this writing 4 artists are in the TOP 12 on the RMR Blues Rock charts 3 of them holding the top 3 spots! Balkun Brothers at #1, JPBlues at #2, Eliza Neals at #3 and Hurricane Ruth at #11! We have 6 artists charting in the Top 50 on the RMR Blues Charts! Tas Cru at #3, Balkun Brothers #13, Jeff Jensen #14, JPBlues #18, Eliza Neals at #22, JP Soars at #28! On the Living Blues Charts we have 3 artists that charted Febuary 2015, Jeff Jensen at #7, Tas Cru at # 8 and Eliza Neals at #25! The rest, well they should be there as well and maybe they just might!!
Remember the best way to Honor the Past is to support the future of the Blues!
Be prepared to be VERY impressed!
---
Meet the INDIE BLUES ARTISTS!
In alphabetical order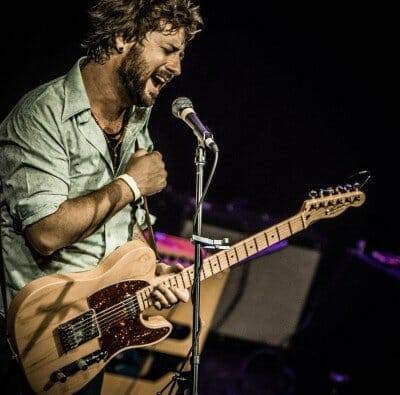 Anthony Rosano and the Conqueroos!
Two time International Blues Challenge Finalists, Anthony Rosano and the Conqueroos blend old school blues with a modern rock sound. Muddy Water flows into second line funk with fuzzy guitar riffs on Chicago's south side. 2014 kicked of with VEER Magazines "Best Blues" award and continues with a full length album and festival performances booked across the country.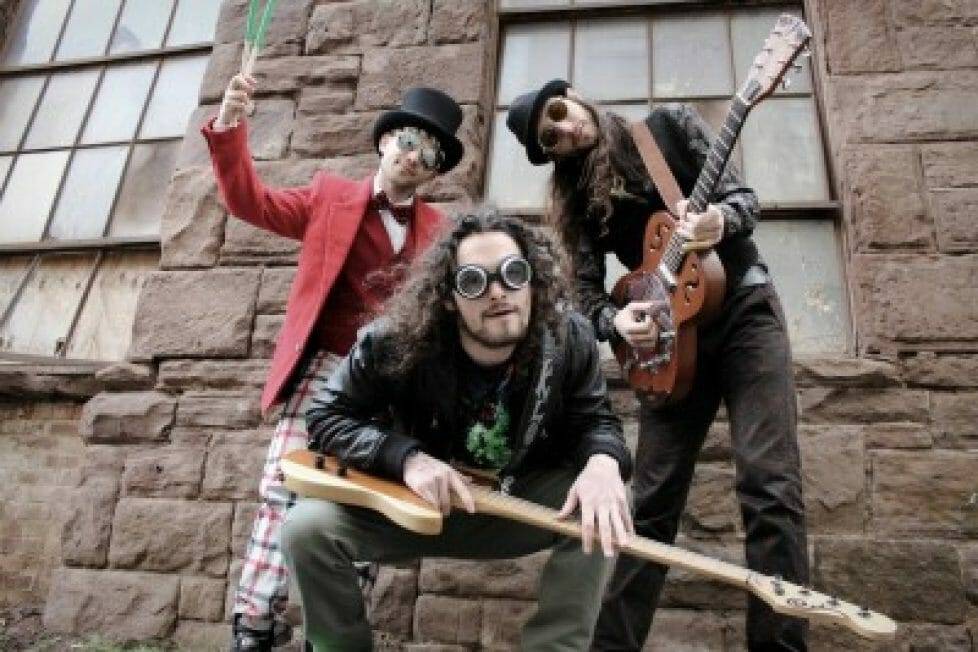 Balkun Brothers was voted the 'Best Blues Band In Connecticut' two years in a row, by CT.com and the Connecticut Music Awards. The band was nominated in three categories in 2013 and five categories in 2014 at the Connecticut Music Awards (a CTMA record). The group also won the 2014 Connecticut Blues Society Band Challenge, and the 2013 Massachusetts Blues Society Solo/Duo Competition. As a solo act, Steve Balkun was named the winner of the 2012 Connecticut Blues Society Solo/Suo Competition, as well as being a grand finalist at the 2013 International Blues Challenge in Memphis, TN. Steve, was also hand selected by blues-rock great, Joe Bonamassa, as a top ten finalist in the 2013 Guitar Center Bluesmasters Competition and played with Joe Bonamassa and his band in Los Angeles, CA. This year the Balkun Brothers were in the Semi Finals of the International Blues Challenge in Memphis!

Ben Rice has been leaving huge impressions on audiences around the Northwest with his voice and guitar playing for the last seven years. In 2014 at the International Blues Challenge in Memphis Tennessee he left the audience speechless with his raw emotional delivery of his version of "Key To The Highway." His return to the finals in 2015 with his duo partner Lucy Hammond highlighted his voice and guitar playing again with a set of all original music.

A veteran musician of more than fifty years, Benny Turner has played everywhere from the Chitlin' Circuit, to Europe, Japan, Australia, and all points in between. Content to be a sideman in support of the many giants he has worked with, in 2010 the time came for Benny to take his rightful place in the spotlight on center stage, to the delight of blues fans worldwide. Born in Gilmer, Texas, Benny and his older brother, blues legend Freddie King, learned to play guitar from their mother, Ella Mae (King) Turner and her brothers Leon and Leonard King. While Freddie was captivated by the guitar and wanted to be a performer, Benny just enjoyed the music and the opportunities to share it with the older brother he admired and adored. The boys used to race home from school to catch the last few minutes of a radio show called "In the Groove," where they heard the music of artists such as Louis Jordan, Charles Brown and later, T-Bone Walker.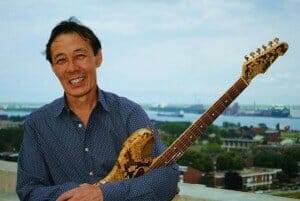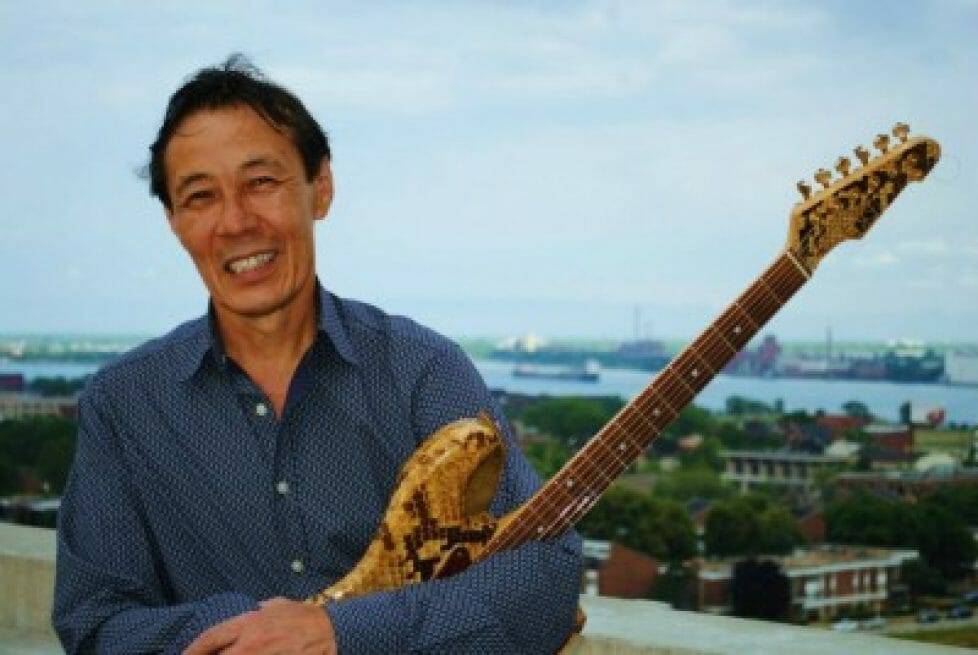 Blues guitarist Bobby Murray played with the great Etta James for twenty two years. Bobby currently leads his own band since moving to Detroit from California in 1996. Murray has played on three Grammy winning recordings – two w/Etta and one w/BB King. Most recently, Bobby was awarded the Detroit Blues Society's prestigious Lifetime Achievement Award. Perhaps you've heard his guitar work on "The Sopranos" or seen him on the Tonight Show, Austin City Limits or Late Night w/Letterman. If you've seen the late Etta James perform in the last twenty plus years, you've seen and heard Bobby. Sadly, Etta is no longer with us but Bobby continues to be inspired by his longtime boss of so many years.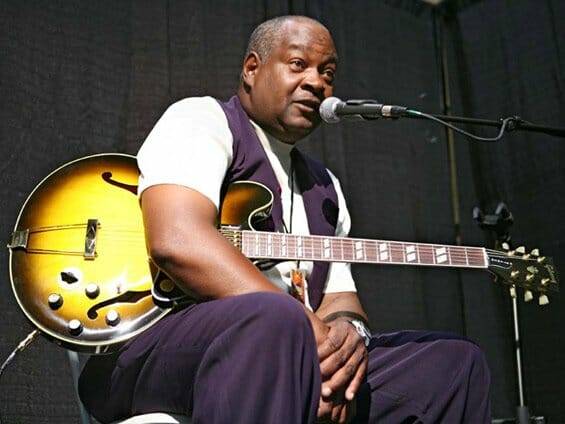 Carl Weathersby was born in 1953, in Jackson, Mississippi and moved to East Chicago, Indiana with his family when he was eight. When he started playing guitar as a teen he said his father always had musician friends stopping by the house. One that used to come by often was this big guy that Carl only knew as Albert, the mechanic. It turned out to be Albert King who proceeded to show an amazed Weathersby just how it was supposed to be played. King offered some welcome encouragement to Carl and took a liking to the young lad. Mixing Southern charm, soulful vocals, and fierce guitar-playing, Carl plays the blues, from down-and-dirty to scintillating Albert King influenced chops. This is one powerful blues performer that will leave you amazed and thoroughly entertained.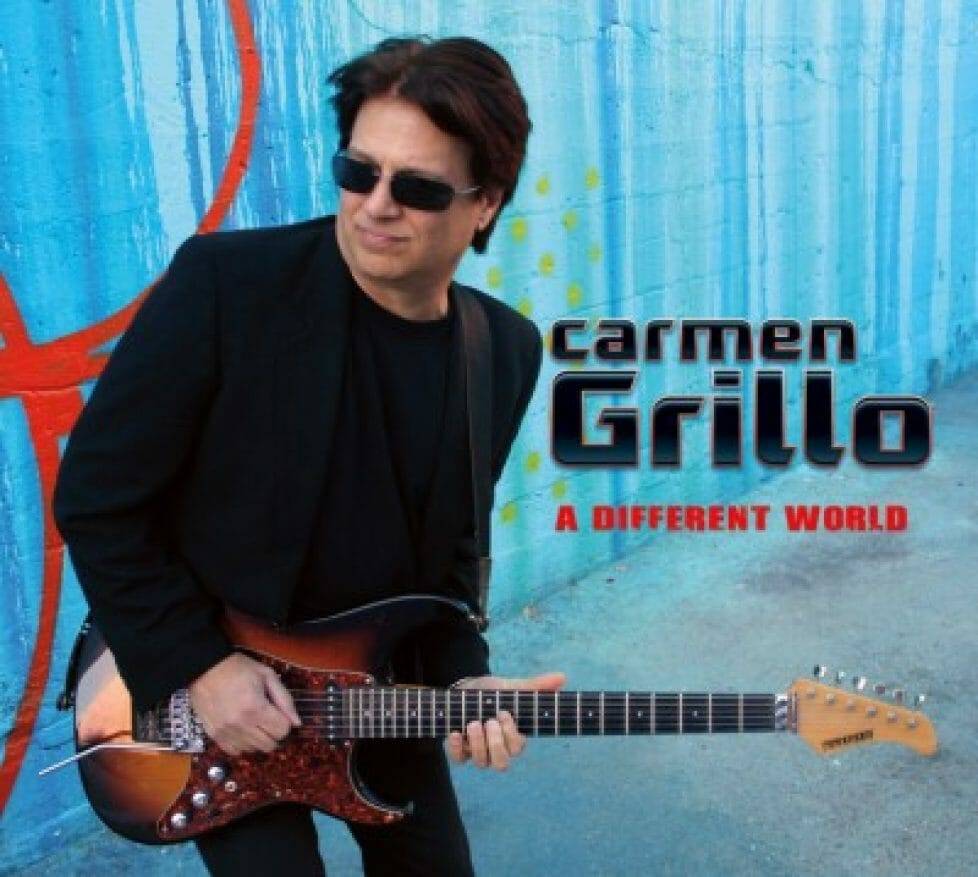 In pursuit of more creative endeavors, Carmen left Santa Cruz in the late 1970s and moved to Los Angeles. He soon became an in-demand session guitarist and vocalist. His credits in the studio include Bill Champlin (Chicago, Sons of Champlin), Rita Coolidge, Donna Summer, Tom Scott and Tim Weisberg to name a few. From 1980 through 1986, Carmen toured the world and recorded with Rita Coolidge (Higher and Higher, We're All Alone), whom he credits with inspiring him to perform at a consistent and professional level night after night, regardless of conditions. In 1985, Carmen co-wrote One More Day with James Pankow of Chicago, which appeared on the platinum selling album Chicago XVIII. Carmen then joined the legendary horn-based soul band Tower of Power in 1988, where he became a driving force within the group. His writing, singing and guitar playing made him easily recognized by music fans around the world.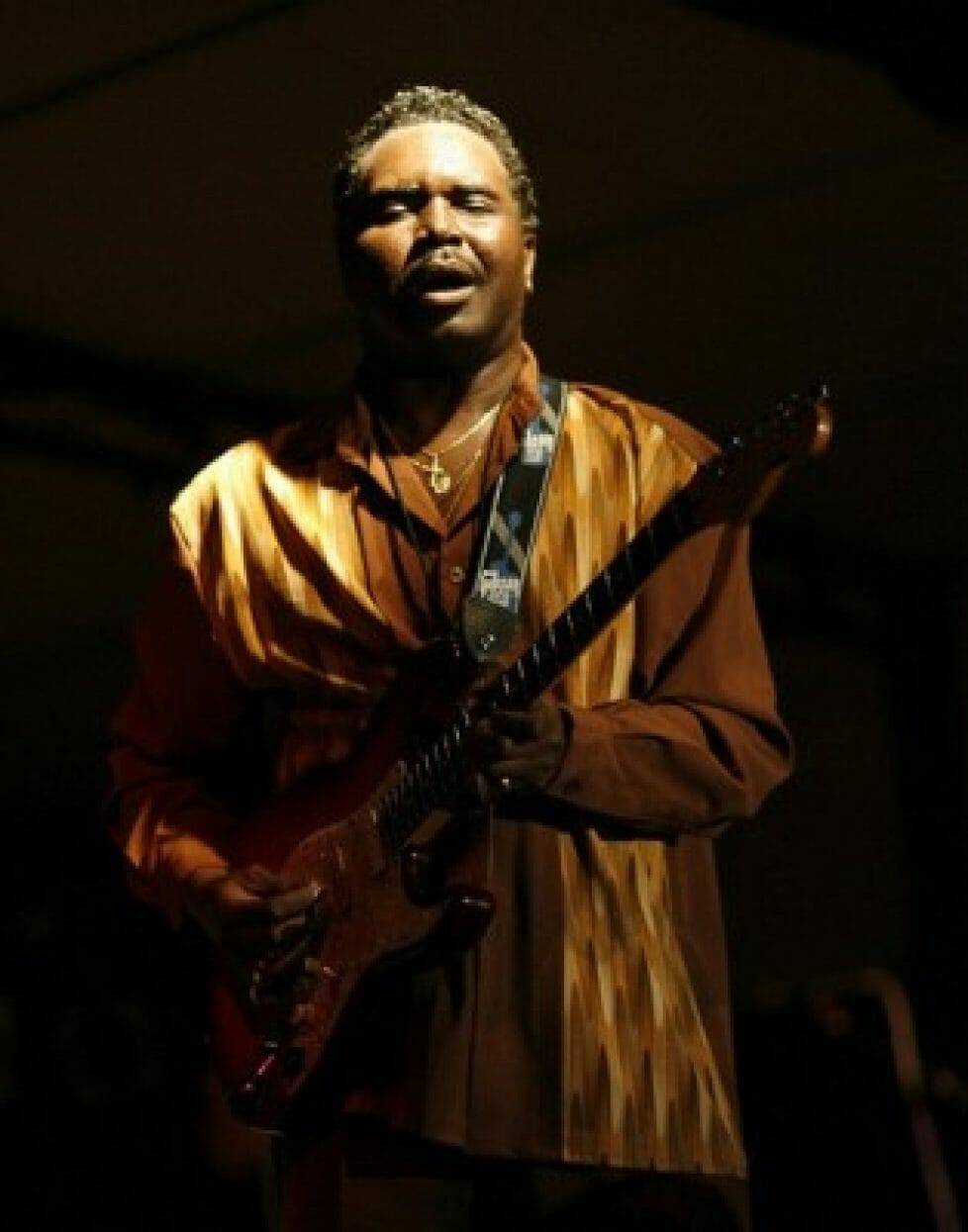 Chris Beard is a modern blues guitarist and singer like few others. His personal connections to the blues were forged with the living blues men he's sat with since childhood. Born in 1957, Beard is the son of Joe Beard, a fine blues guitarist who grew up on Beale Street in the 1950's before moving to Rochester, NY. When family friends like Matt "Guitar" Murphy and Buddy Guy stopped by, young Chris became their willing pupil. With the combination of Beard's assertive voice and his exciting guitar, this Indie Blues Artist is a seamless combination of traditional blues with a contemporary edge.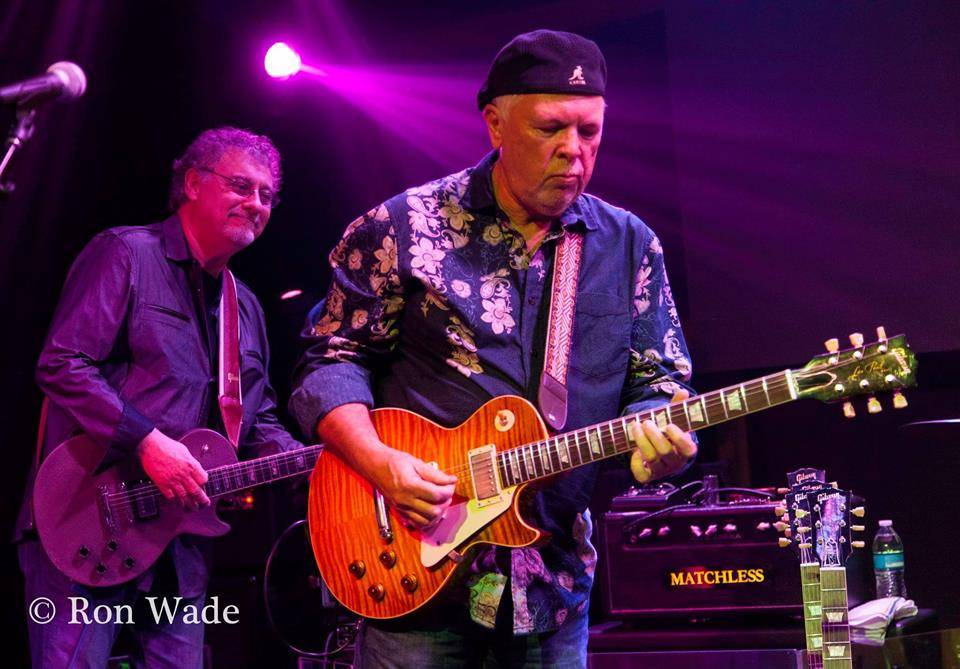 Dixie Peach is a group of accomplished musicians doing what they like best: playing American Blues. In addition to playing their own shows, Dixie Peach performs as a house band for Gibson Custom Guitars backing artists such as Dickey Betts, Lee Roy Parnell, Johnny A, and others. Formed In 1972, Dixie Peach with members Ira Stanley, Mike Rousculp, and Steve Williams. The band included Ira (guitar), Mike (bass), Steve (keyboards), Tony Paulus (keyboards & guitar), and Jerry Barnhart (drums). (Ira & Mike Rousculp have been playing music together since 1968.) This spring, Dixie Peach will release a new CD with all new original material. The CD is titled "Blues With Friends" and includes guest appearances by several friends including grammy nominated Lee Roy Parnell, Jack Pearson (formerly with the Allman Brothers Band), and Etta Britt on vocals.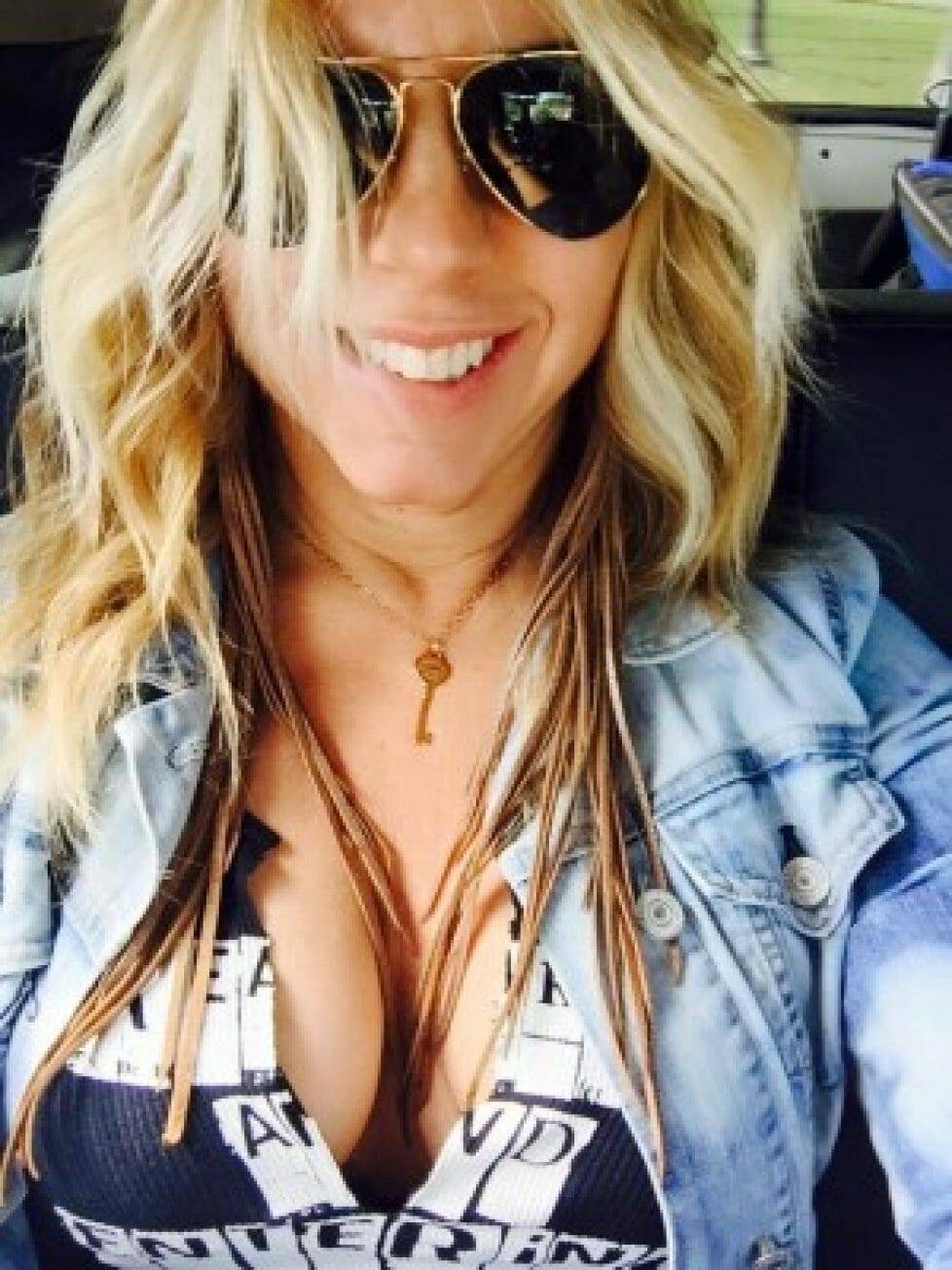 Eliza Neals is a dynamic front woman, multi-talented musician plus the voice of the 'new blues' for a younger generation. "Eliza Neals and the Narcotics!" are in the 'Hot 100 Live Unsigned Artists/Bands of 2014' by Music Connection Magazine. Eliza Neals is a 2013 Detroit Music Award winner for "Messin with a Fool" which received "Outstanding Blues/R&B Recording (album)" and "Rock Songwriter!" In 2012 Eliza won "Outstanding Blues Songwriter" at the DMAs. Eliza Neals voted by Real Detroit Weekly readers as the 'Best Blues artist/group in 2013.'

Geoff began playing music professionally in his father's dance band at the age of 13. He switched to bass at 15 playing mostly jazz. In his early 20s he moved to Melbourne and was hired as lead guitarist with bluesman 'Dutch' Tilders. He formed his own band in 1995 and began travelling internationally. He has since toured the USA, UK & Australia many times releasing over a dozen albums. Along the way he has won several awards including the 'Albert King Award' in Memphis and Australia's 'Chain' blues award for Best Band. In 2011 Geoff made Truefire's "100+ Gifted Guitarists You Should Know" list. Besides recording and performing music Geoff also enjoys teaching. He presents guitar workshops on request and is a regular guest instructor at Jorma Kaukonen's famous Fur Peace Ranch guitar camp in Ohio.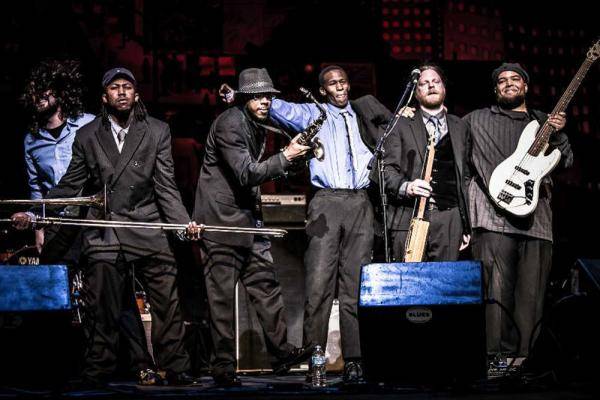 Beale Street's latest success story and 2014 INTERNATIONAL BLUES CHALLENGE 2nd Place Winner is Ghost Town Blues Band. Not your grandpa's blues band, their live show has been captivating audiences in the U.S. and Canada with a second-line horn entrance, cigar box guitars and electric push brooms to Allman Brothers style jams and their rapping trombone player. Both Preston McEwen behind the drums and Matt Karner on the bass guitar are a punishing rhythm section behind frontman Matt Isbell with raunchy cigar box guitar licks and chainsaw rhythms. With the addition of Trombonist Suavo Jones, Jeremy Powell on keys and finally Josh Roberts on lead guitar, the grooves go from funky to funk-nasty as the band gains more notoriety in the blues and jam circuit.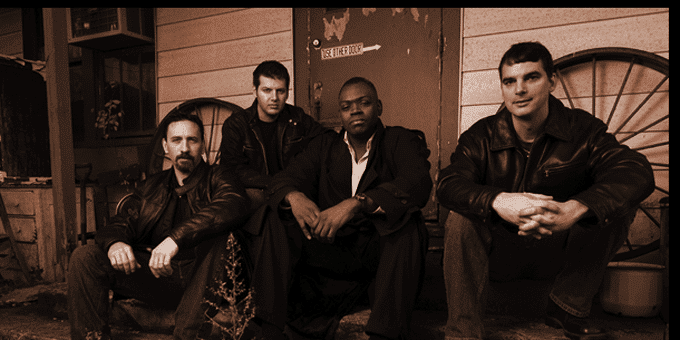 Howard and the White Boys are considered one of Chicago's finest live blues acts of the last two decades. Mentored by Buddy Guy (who has taken the band on several Midwestern tours as his opening act, and appeared on their third CD, "The Big $core"), HWB's new CD, "Rosa's Lounge", bears witness to the power and raw energy of the group when they perform live on stage. Guy told the L.A. Times, "These guys deserve whatever they get and more. And I tell these guys, 'If you ain't gonna do it, you know I will, so don't let me down now.' And they haven't!"

Hurricane Ruth originates from central/southern Illinois, packing venues throughout the region. Critics and fans hail their shows as powerful, raw, emotional and dynamic. The band's contagious energy is evident in their live shows. The center of this energy is Hurricane Ruth herself. Ruth is a captivating performer, who will grab your attention from note one and never let you go! Willie Dixon once told Ruth "You're the only hurricane I can appreciate".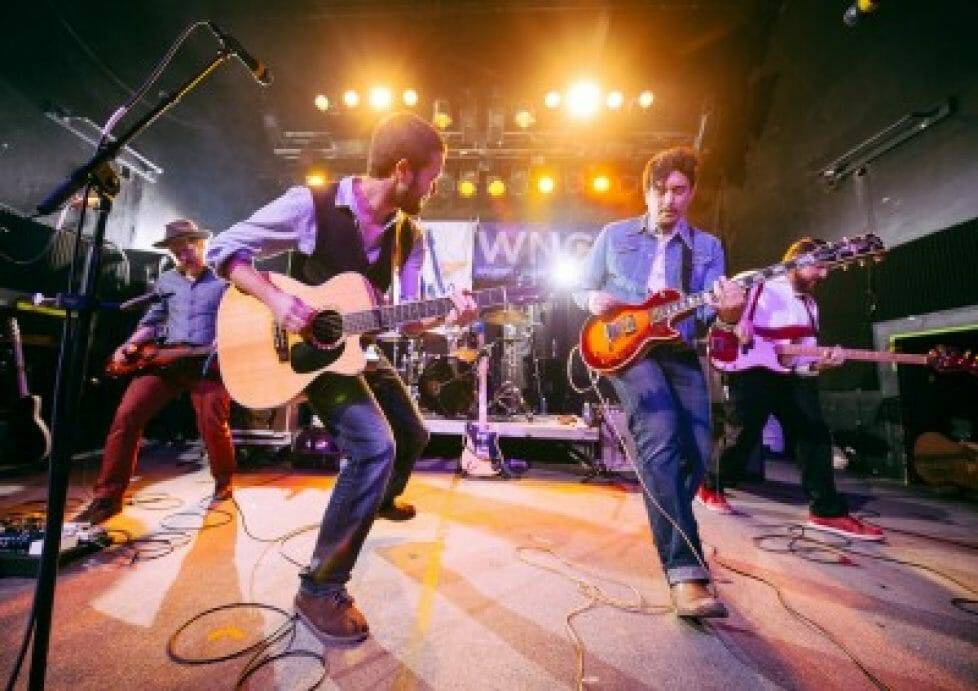 2014 was a big year writing, recording and playing regionally. Most notably the band were the 2014 winners of Band Together's annual Last Band Standing event as well as opened for hall of fame artists like George Thorogood and the Destroyers and Hall & Oates on some of the largest stages in the state. The band is currently finishing up their first studio album in over 3 years and plan to release, Badlands, fall 2015. "JTR craft the type of music to blast from your porch on early summer nights to help inspire the sweltering season to come. They're North Mississippi Allstars, Spoon and the Avetts smashed into one cosmic-radio-fighting-band. A wonderful blend of intuitive arrangement with meaningful lyrics that transport and move you. You know songs are great when they feel as if they've always been there waiting for their time to be heard. Its that time."
Chris Burzminski – PrisonForJerks.com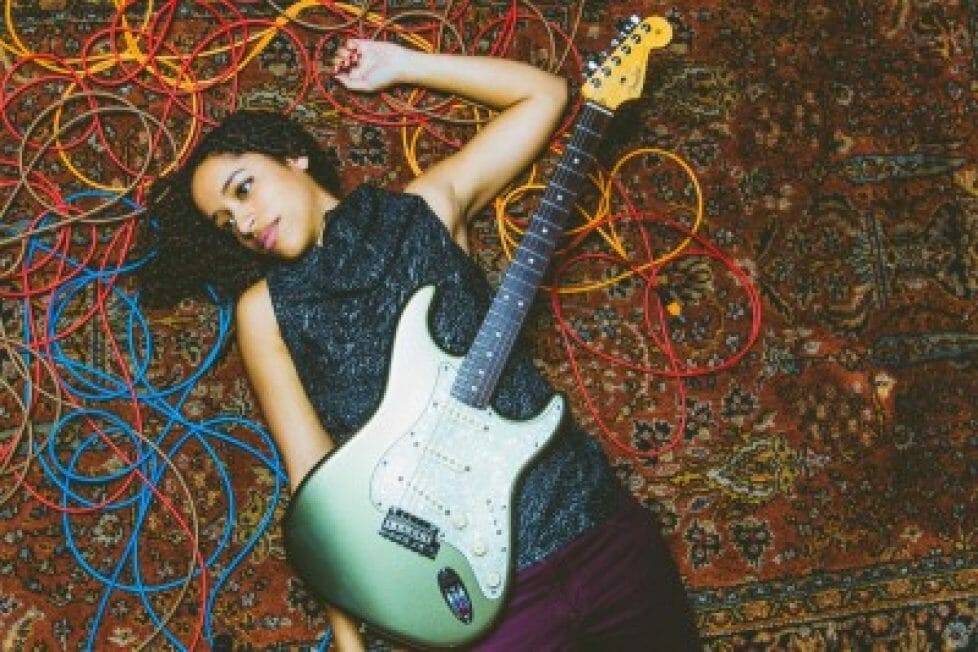 Venson's "…astonishing mix of raw soul, superb musicianship and laid back grace…" (Austin American Statesman, June 2014) has been compared to the likes of Joss Stone, Amy Winehouse and fellow Austin native Gary Clark, Jr. Originally a classical pianist, Venson picked up the guitar and made the giant leap from the tradition of classical music to the raw and gritty blues. She is a multi-instrumentalist singer-songwriter with an out of this world voice. Venson knows music like the back of her hand with 17 years of piano-smashing skills, 8 years of vocally seducing angels, 8 years of inspired songwriting and 4 years of non-stop guitar shredding. (It is scientific fact that she can sleep and rock at the same time.) Though she doesn't like to brag, Venson spent her college years at Berklee College of Music where she received her Bachelor of Arts in Composition and Studio Production (with a minor in ass-kicking).

After moving to Memphis in 2011, Jeff spent 2 years as Harmonica Sensation Brandon Santini's guitar player and Musical Director. Jeff performed over 450 shows with Santini. They also recorded three albums together including a "Live at Sirius/XM Studios" (2012) session that has not yet been released, "This Time Another Year" (produced by Jensen and Santini) which received two Blues Music Award Nominations and Jensen's critically acclaimed "Road Worn and Ragged" Jeff opened for BB King as part of his 80th Birthday Tour! Jeff is now touring Europe, Canada and the U.S. as Jeff Jensen Band and promoting his 2015 release "Morose Elephant". You can hear Jeff Jensen on Sirius XM Satellite Radio and 250+ other radio stations around the United States as well as stations in Denmark, France, Norway, Sweden, Italy, England, Canada, Australia, Germany, Argentina, Brazil, Belgium and more.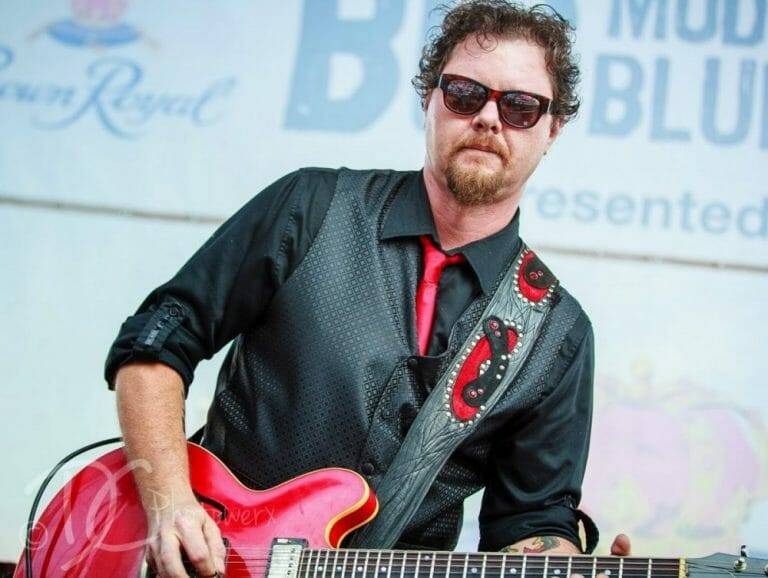 Jeremiah Johnson's superior song writing; backed up by his incredibly sexy voice, and fantastic fret work, demonstrate his three dimensional ability to provide music that virtually anyone can appreciate… young or old… Rocker… Blues Man… Jazz Man… or Country Sh*t kicker, JJ Grinds out a down Home feel good rhythm that touches Home. JJ works hard every day. He Grinds out an "Honest Forty" for the Man, and still finds time to continuously produce a fantastic resume of titles, and play gigs throughout the week. His music is capable of topping the charts… Jeremiah is a true Rock'n Blues & Roots Man of the highest order. The only thing better than having The Jeremiah Johnson Band spilling out of your speakers, is going out and watching these guys LIVE.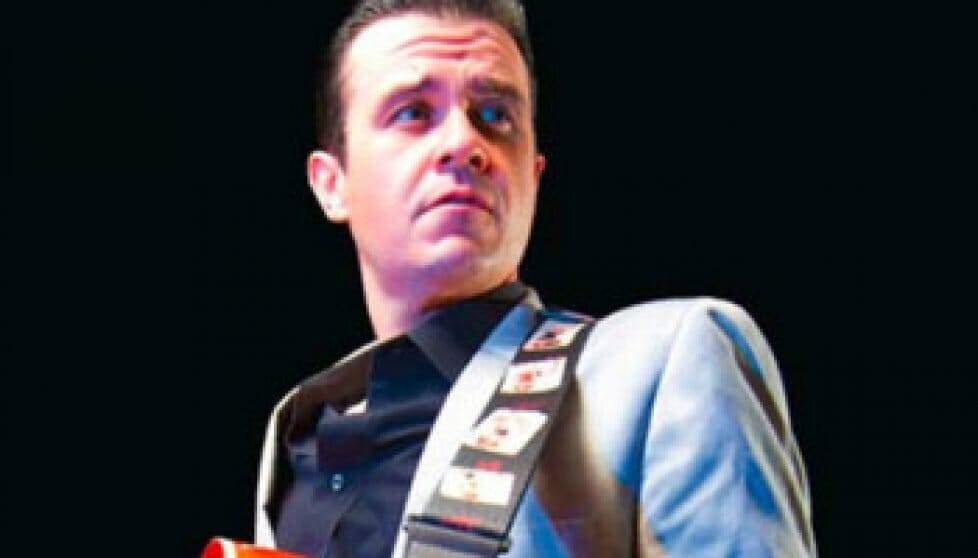 Joel DaSilva has blues running through his veins. Born and raised in his sweet home, Chicago, DaSilva hails from a musical family. His mother and father traveled throughout Brazil and Ukraine, his mother a singer and father accompanying her on guitar. His father passed away when he was 3, but Joel continues to channel that soulful energy in his live performances to this day. Joel DaSilva and the Midnight Howl formed and with a resume that includes performances with heavy hitters like B.B. King, A.C.Reed, The Fabulous Thunderbirds, Reverend Horton Heat and opening for acts as varied as: J.J. Grey, Nick Curran, the Smithereens, Foghat, Los Lobos, The White Stripes , The Black Crowes, Nighthawks, and Jimmie Vaughan,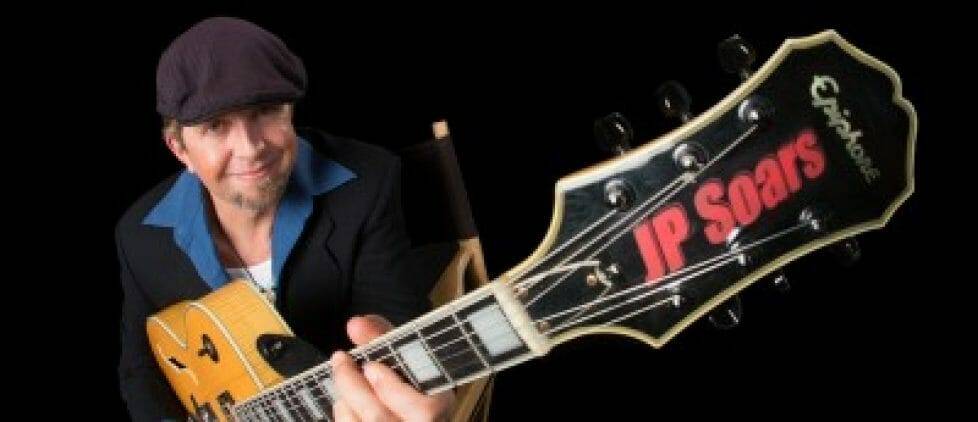 J. P. Soars is one of those rare young guitar slingers that can play anything, anywhere, at any time. The blues world is fortunate to have him.He studied the music of the blues greats as well as jazz players such as Wes Montgomery and Django Reinhardt, and jump-blues bandleader Louis Jordan. You can find evidence of his mentors in his arrangements." It must be something in the South Florida water that has given rise to the outstanding array of talent that hails from there of late, including Joey Gilmore, and, now, J. P. Soars. Give a listen to "Back Of My Mind" and see why J. P. soars high, long, and far as a Bluesman!!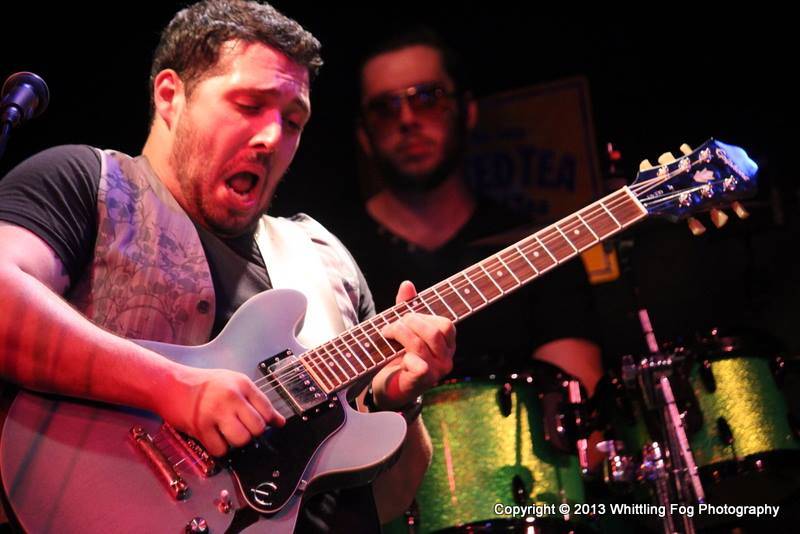 "Thick Blues dripping over the edge of Rock" is what JPBlues has been described as. This Indie Blues band captures an old sound with a contemporary style. "I Will Not Go Quietly" CD was on the Roots Music Report Radio Charts for a total of 28 weeks straight and Reached #4. The level heightened even more with the band's follow up CD, "Make Room at the Table" released in Sept 2013. The CD charted on RMR, crossed over into the Jam Band Radio Charts as well as being considered part of the "Top 100 Blues CD's of 2014".In January 2015 JP released a live CD called, "Live at Darwin's". It Debuted on the Blues Rock chart at #1 . JPBlues placed in the semi finals at the 2015 International Blues Challenge representing the Atlanta Blues Society. JP is endorsed by Epiphone and was voted by www.Truefire.com as one of their TOP 100 GUITARISTS "YOU SHOULD KNOW"!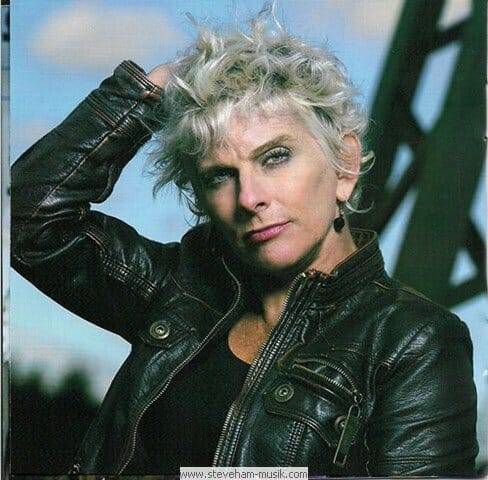 Over the course of a professional career that has spanned more than 25 years, she has appeared on the bill or onstage with such legends as Dizzy Gillespie, Stephen Stills, Albert Collins, James Cotton, ZZ Top, Dan Hicks, Warren Zevon, Little Feat and B.B. King. Kellie is a recording artist with 4 CD releases, *"Ain't Hit Bottom", "Church of Texas", "Kellie Rucker, In the Meantime" and a compilation Cd called "Blues is Blues". All were recorded in Los Angeles, and feature the finest in L.A. talent. Her command of the blues harp and her powerful singing voice have made her a key ingredient on recordings and live shows with legendary blues guitarist B.B. Chung King and Grammy nominee, Jon Butcher. Her work can also be found on discs by such diverse artists as L.A. Guns, Corey Stevens, B.B. Chung King and the Buddaheads, TV Commercials and film in the US and Europe. Rucker's roots are steeped in bluegrass, blues and rock, and these elements appear in various forms throughout her recordings. These days, Kellie performs in concerts all over Europe playing original material from her CDs – she appears in Italy, France, Germany, Holland, Belgium, Sweden, and East Europe, hoping to win over even more music fans. Miss Rucker is proving herself to be one busy lady!

Larry was brought up in the inner city of Cincinnati, Ohio by a single parent along with nine other siblings. The dilapidated three tiered tenement literally shook with the radio and vinyl record sounds of everything from blues, gospel, and soul, to jazz. Even though he had become one of the top drummers on the blues scene, having been a durable side man for Taj Mahal, Sean Costello, Susan Tedeschi, Chick Willis, Bob Margolin and countless others, "the dream" had dared him to forge an alliance between his rich, eclectic song writing story telling style which included elements of blues, country, soul and rock with his gumbo approach to guitar and his highly engaging live stage performance. The result? You'll have to check that out for yourself.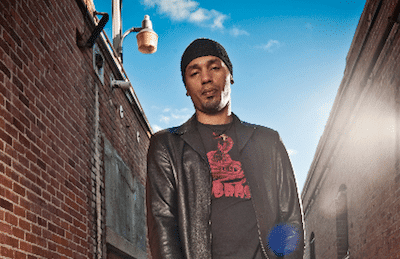 Texas-born Michael Williams is "The One to Watch." He is "The Next Great Guitarist." He combines blistering guitar licks and intense performance energy with soulful songwriting and a dynamic voice; bringing younger fans that raw, classic, Rock n' Roll sound. The Michael Williams Band has toured with George Thorogood and Buddy Guy!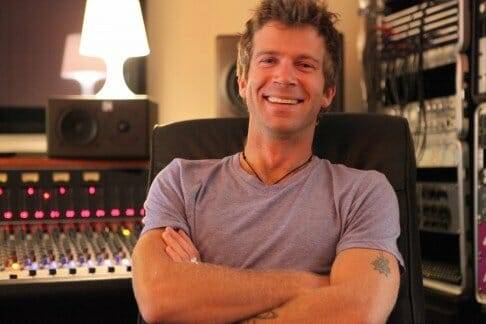 Described as "Possibly one of the best performers to come out of Australia for quite sometime, amazing lap steel slide guitar and a song writing ability that belies his years" (Argus News Ireland), Its honest music that tells a story, rich with influences from The Band, Van Morrison, Townes Van Zandt, a little Johnny Cash, and the raspy emotion of Ray Lamontagne, Campbell's bluesy drawl melded with a soulful slide guitar, beckons his audience to join him in his steamy, swampy, growling world. Owen has been touring non-stop, impressing audiences all over the globe, from Ireland and the UK, Denmark, Italy India, Austria, Germany AND Papua New Guinea! From the highest blues festival in the world; The Himalayan Blues Festival in Katmandu (2008/2010), Nepal, as well as at home in Australia.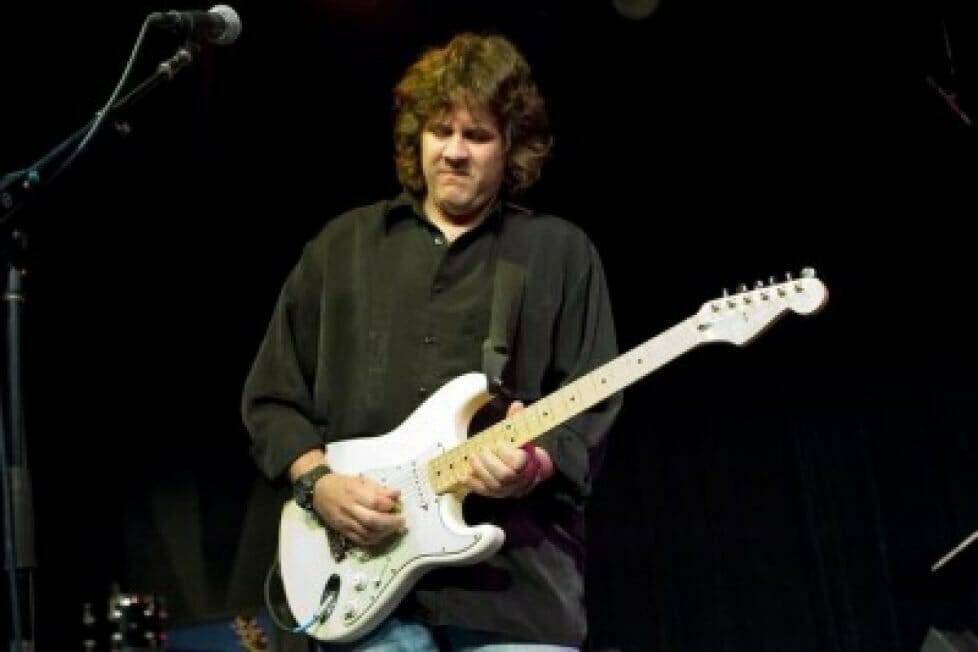 Sean Chambers toured with the legendary Hubert Sumlin as his guitarist and band leader from 1998-2003. Britain's own Guitarist magazine named Chambers as "One of the top 50 blues guitarists of the last century." After his tenure with Sumlin, he performed on his own, and in 2003 was asked to headline the prestigious Maryport Blues Festival.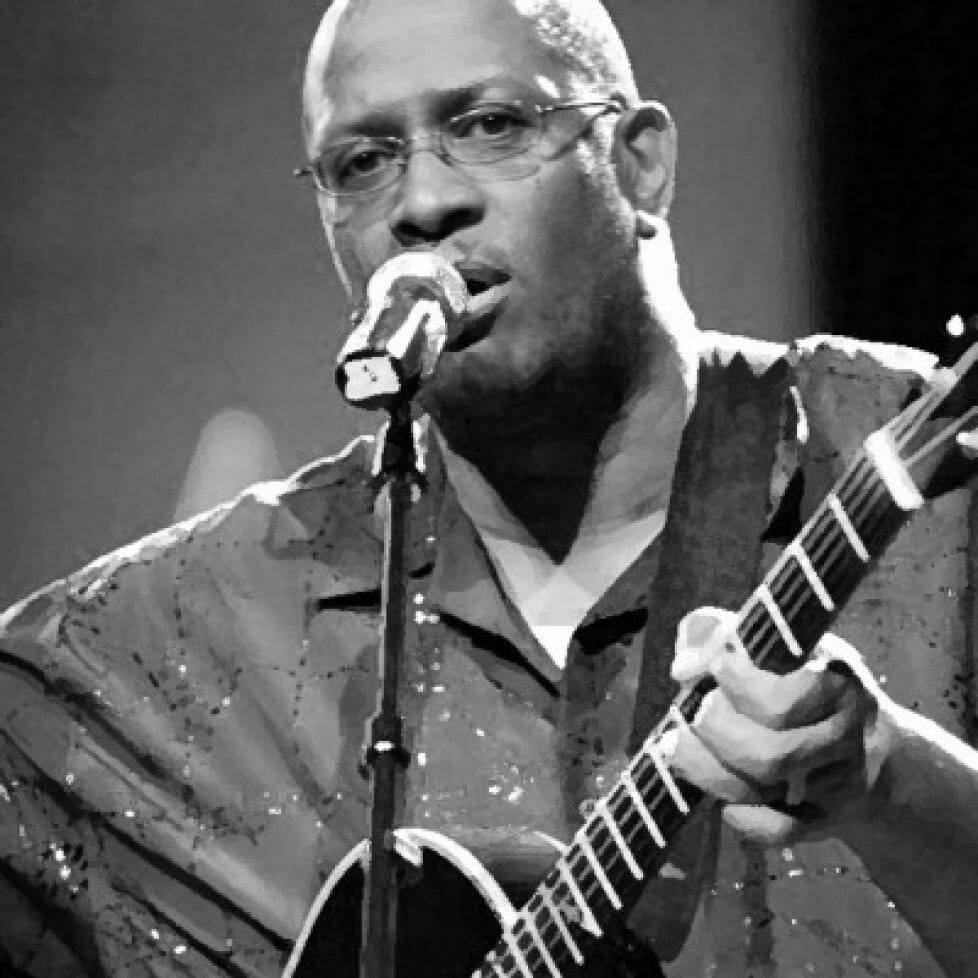 Sam "Shake" Anderson, started recording and touring at age nine. A multi-instrumentalist/singer/songwriter/producer. Shake has worked with artists as varied as Ruben Studdard, Ann Nesby, Bruce Hornsby, Static Major, (Steve Cropper, nominated for a grammy with Felix Cavalieri), B B King, Eryka Bahdu, Aretha Franklin, The Indigo Girls, The Spice Girls, Days Of The New, Curtis Mayfield, Aliyah, Ray Charles and Stevie Wonder. He spent six years as musical director for soul music legends "The Impressions". As a songwriter he was signed to Warner/Chappell music for six years. Shake has also worked on many movies and has several gold and platinum albums for his work on Blue Streak, Dr. Doolittle, Boys on the Side and Austin Powers. He has played in some of the greatest concert halls and venues in the world—Carnegie Hall, The Apollo Theatre, Symphony Music Hall, Radio City Music hall, The Heinekin Music hall, The Ryman Auditorium and The Buordone Theatre in Frankfurt Germany.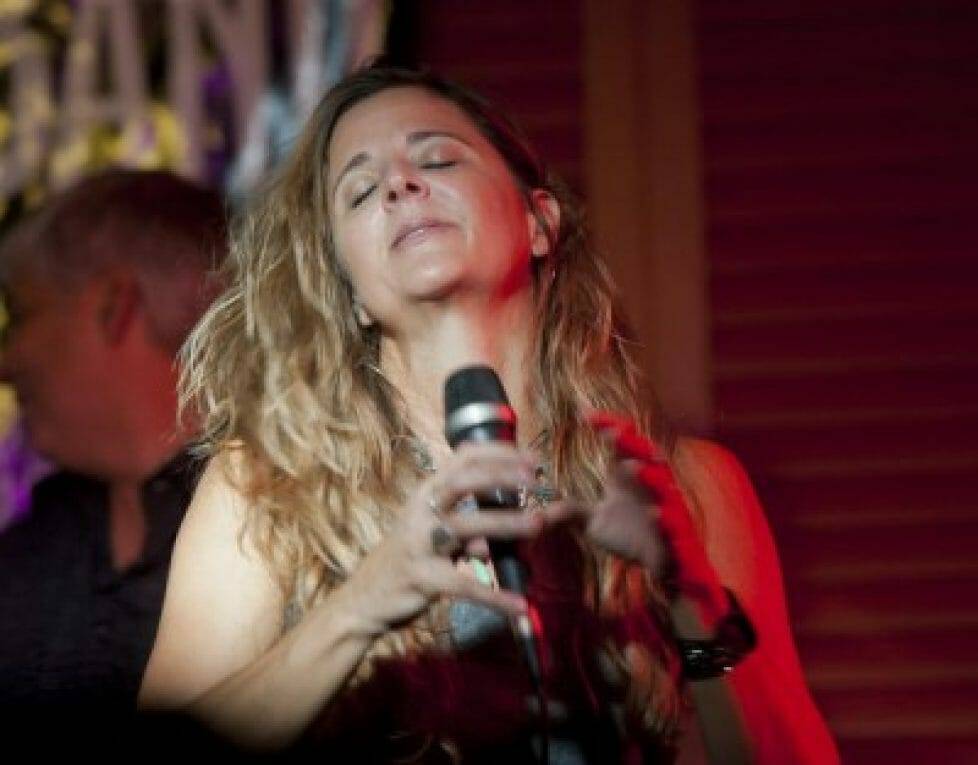 WINNER: 2010 Los Angeles Music Awards, 'Americana, Blues, Roots song of the year' for Shari's song, Free.
WINNER: Best Female Vocalist, Southbay Music Awards – Shari Puorto & her Band are a unique sounding band that combines Rock/Indie Blues/Roots and a whole lotta soul. They appeal to a wide audience, from 20-year-olds to 80-year-olds and all races and color. But most importantly this band knows how to bring an audience together and allow them to feel something deep within their souls they never thought existed. You have to see them to understand.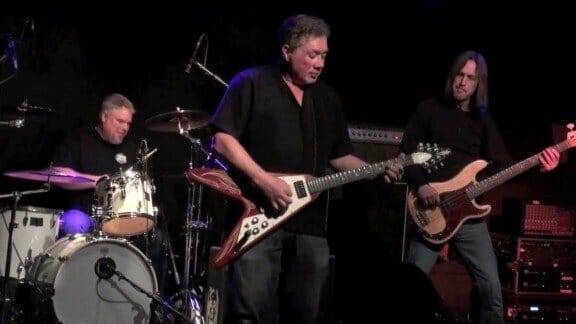 More than just an Indie Blues artist, award-winning guitar player Sonny Moorman balances his signature smoking-hot riffs with a hard-rocking precision and feel born deep in the Blues ethos. Seeming to channel inspiration from elsewhere, his world-class playing is at once both transcendental and firmly grounded in reality, captivating audiences nationwide. The music is original, complex and never stale, with relatable lyrics and a sound that conjures up masters like Duane Allman, Lonnie Mack, and Freddy King. Still, Moorman has forged his own intoxicating style throughout his decades-long career, which firmly establishes him as one of the last great authentic roadhouse players. Moorman and his band headlined 2012 GABBAfest (where he played Duane Allman's Guitar!) and the Blues stage at the 2010 Montreal Jazz Fest. He appeared as a Band Finalist at the 2010 International Blues Challenge and won 2nd place in the IBC Solo/Duo competition in 2007.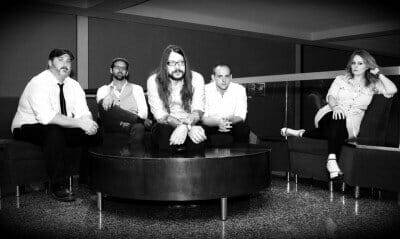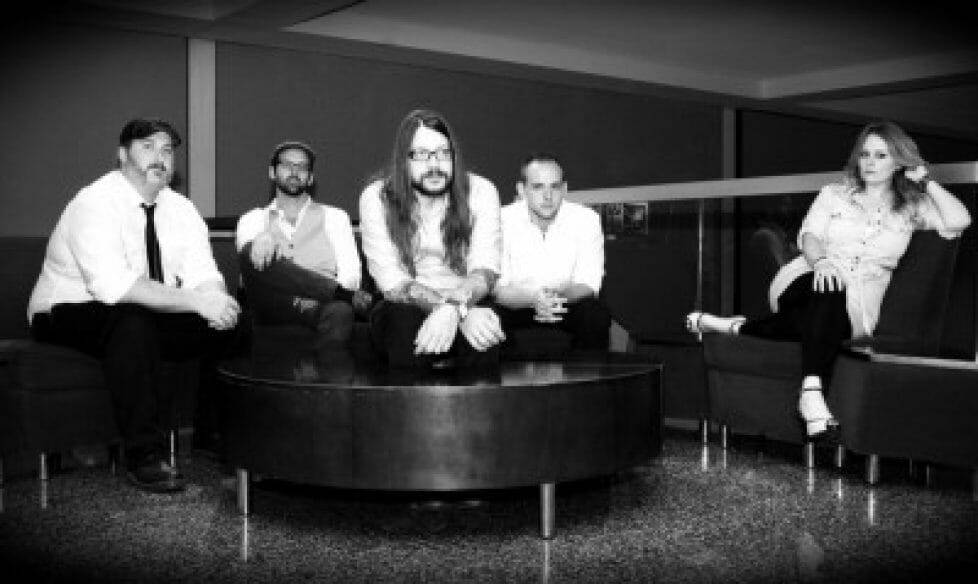 Recently described as a breath of fresh air, this piano driven, female fronted rock band will keep you firmly on the edge of your seat, if you can sit still that is. Keep an eye out for them around Oklahoma and surrounding states…they are a force to be reckoned with.Sovereign Dame, is an Indie Blues Rock band with plenty of soul. They pull their inspiration from life, love, rebellion and the freedom of individuality. We come to rock and shock every time we hit the stage.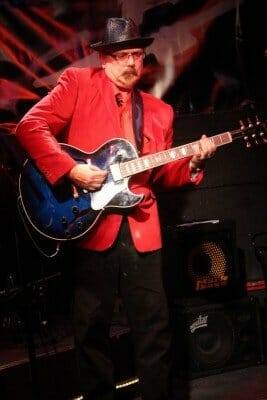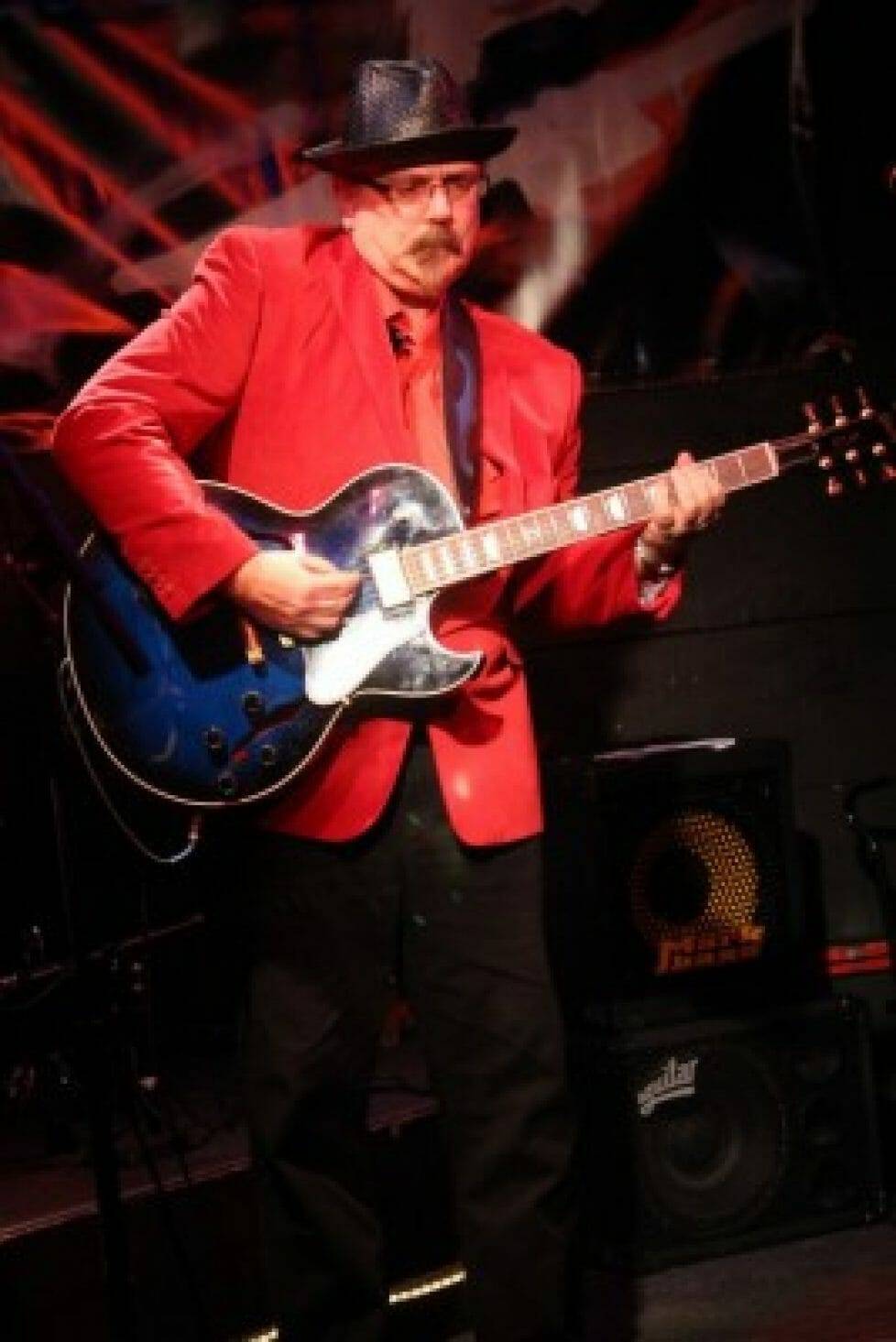 Raucous, rowdy, gentle, sweet, eccentric, quirky, and outright irreverent are all words that fittingly describe Tas Cru's songs and testify to his reputation as a one of the most unique of bluesmen plying his trade today. It's not for nothing that Cru has received wide praise for his songwriting. As Downbeat magazine notes, "His songs are blues poetry – crafted with rare verbal flair and his ability to cast a memorable hook is magical!" Bruce Iglauer, founder and president of Alligator Records calls Cru "a rare, real writer." Live, these songs are performed with power and passion as observed by Living Blues magazine, "The vivacity and sheer joy with which Cru plays is intoxicating!"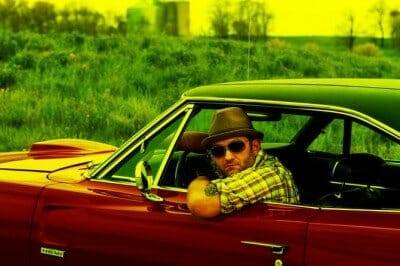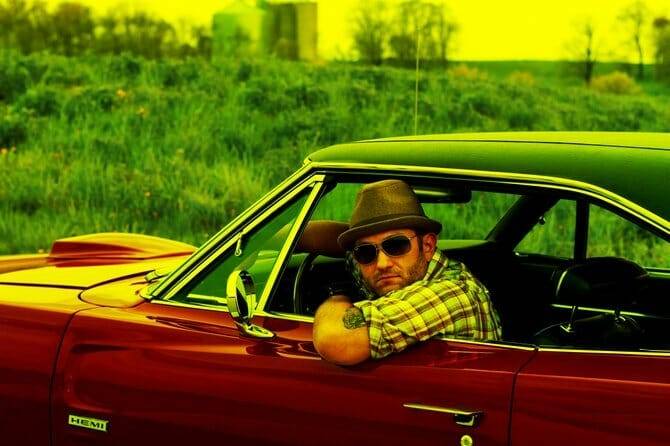 Born in Anniston, AL Brian "Voo" Davis' love for music began at an early age. While Davis grew up with AM radio, his past was stocked old 45s of Motown, Sun, and British sensations of the 50's and 60's. While Davis was still young, his family moved north and Chicago blues started mixing with Alabama clay. When Alabama clay mixes with Chicago flash the result is Voo Davis. The 2012 basement recorded, 2012 Release "A Place For Secrets," spent 7 months running through the AMA & RMR charts respectively, while surprising the Blues/Americana music scene with an overdriven acoustic mix of slide based guitar songs. What genre to call it was a common problem, Until Now! Voo Davis IS Indie Blues!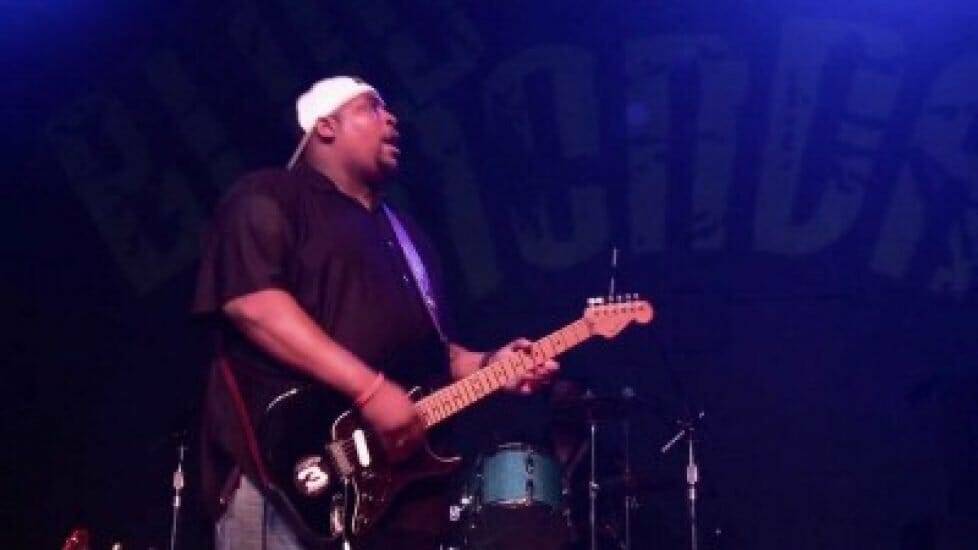 The Wesley Pruitt Band is A dynamic Force that enjoys and thrives on playing musical venues! It almost angers them to be put into just one category because they like to play all kinds of music. His band has shared the stage with Bugs Henderson, Stoney LaRue and Wade Bowen, and he has enjoyed playing with Jarrod Birmingham, Tutu Jones and other great artist, to mention a few. So what category does he fall into? The music category! I call his style Texas Blues Soul, Southern Rock and Now INDIE BLUES!