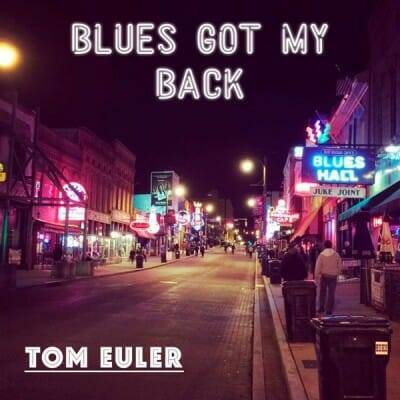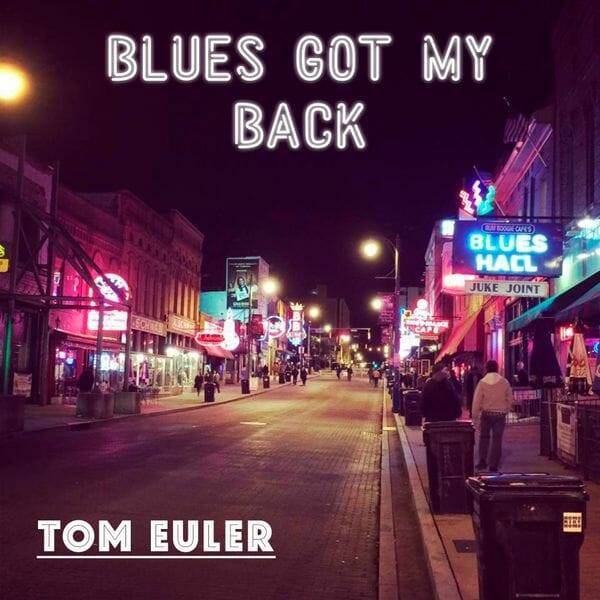 Tom Euler
Blues Got My Back
Independent
Although only in his early twenties Tom Euler has been compiling quite a resume. In 2014 the Hartfield, Virginia native entered jazz legend Lee Ritenour's "Six-String Theory" Guitar Competition, with entries from 48 countries, and finished in the top five among blues players.
As the lead guitarist in the Bobby BlackHat Band, Euler made the semi-finals at the 2015 International Blues Challenge. That band returned the following year and made the finals. He appears with The Bobby BlackHat Band on their 2018 album "Put On Your Red Shoes" recorded at the Soul Haven Studios in Virginia Beach.
Euler is a winner of the Sea Level Singer/Songwriter Emerging Artist Award and also fronts his own trio. In 2016 The Tom Euler Trio released the five-song EP "Fool Me Once" and he has since been called "the young guy with the old soul". In 2017 Euler was the winner of Richmond's River City Blues Societies Blues Challenge and he went on to compete, with his own band, in the 2018 IBC. Euler is also the winner of several Josie Music Awards, one as the 2017 "Multi-Genre Musician of the Year"; and another as the 2018 "Male Artist of The Year". He has opened for Delbert McClinton, Ramsey Lewis and Patti LaBelle; and shared the stage with Tas Cru, Memphis Gold, Sherman Holmes and others.
This is the Tom Euler Band's first full length recording. The four piece band includes Euler, guitars and vocals; Von Jose Roberts, bass; and two fellow members of the BlackHat Band, Lucy Kilpatrick, keyboards; and Michael Behlmar, drums. All of the songs are written by Euler. The album was also recorded at the Soul Haven Studios.
Euler, besides being a great songwriter and guitarist, is also an outstanding vocalist. He is a triple threat on the title track, a classic shuffle; and on the passionate "Played Your Part". On "Broken Soul" the lyrics suggest that his soul isn't old just broken. "Forgive Me" is a Ray Charles styled gospel tune; while both "Rock N' Roll These Days" and "Tricky Business" are re-prised from his 2016 EP.
The Blues need not worry about its future as long as there are young artists like Euler. Personally I would like to see him record some soul-blues as I believe he would fare well in that category. He might even secure a producer. His potential is limitless.
Richard Ludmerer