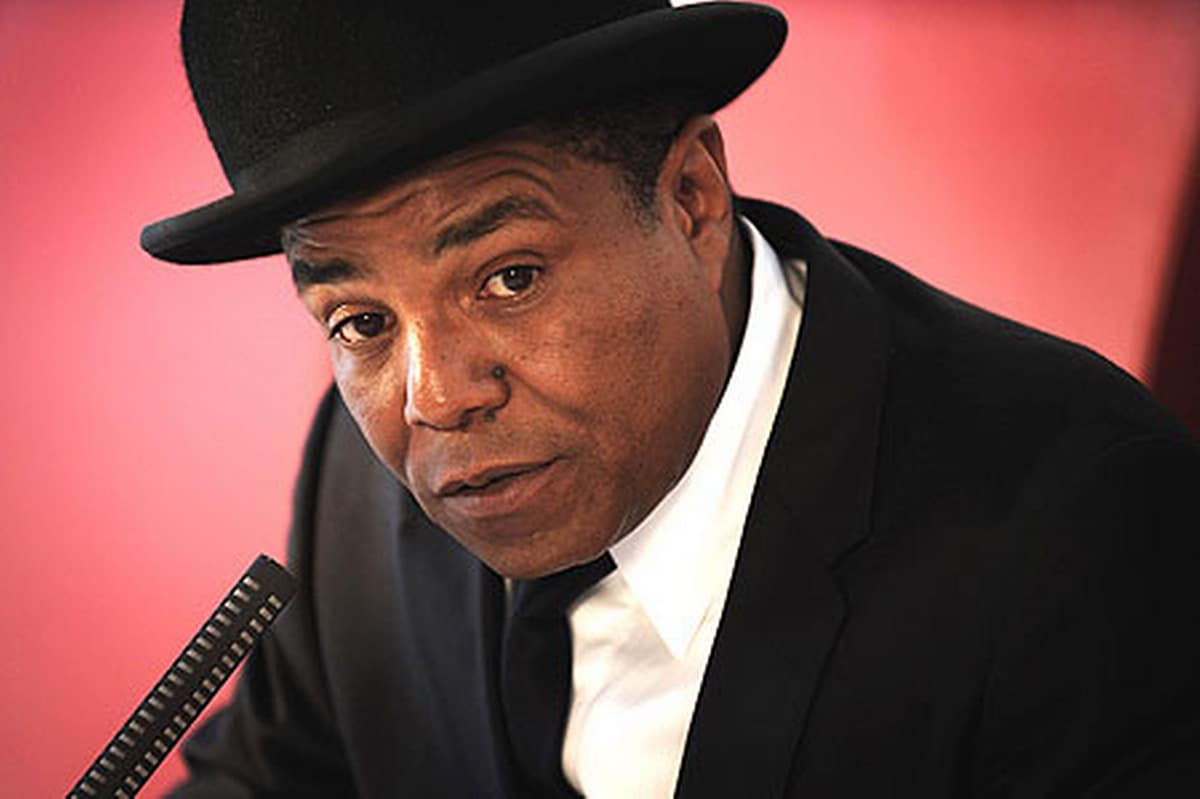 ---
---
---
---
---
---
---
---
Making a Scene Presents an Interview with the Legendary Tito Jackson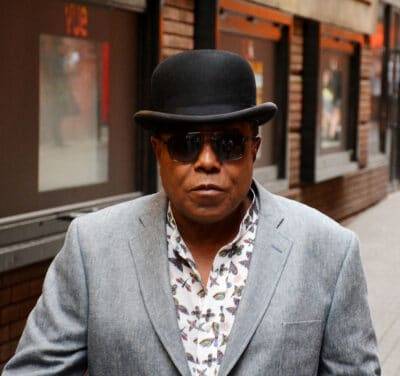 Born Toriano Adaryll Jackson, Tito has spent his entire life enchanting music lovers with soulful harmonies interwoven with curvaceous rhythms as a member of Motown's greatest discovery, The Jackson 5, and presently as a multi-faceted solo artist. Tito's unyielding passion for blues, R&B, pop, and other music forms is the secret to his boundless energy and rare achievements in the ever-changing entertainment spectrum.
In 1962, before the Jackson 5 and the Jacksons, Tito performed in a local group called The Jackson Brothers. After competing and winning local talent shows in and around Gary, the precocious brothers were victorious again on the most prestigious amateur stage of all — Manhattan's Apollo Theater. In that same year Tito and his brothers made their first studio recording (local label), titled "Big Boy." Not only did it turn out to be a local hit, but it set the stage for a partnership with Motown Records (1969) and subsequent appearances on the top-rated Ed Sullivan Show, American Bandstand, Soul Train, and later, their own primetime television series in 1976, on CBS. In addition to this, Tito and his brothers' soaring popularity with America's youth was so captivating that they were captioned in a Saturday morning, ABC TV animation series.
Tito and his brothers signed with Epic Records and officially came under a new name, The Jacksons, in 1976. In 1978 he co-wrote the songs "Everybody," "Destiny," and "Push Away" for his new record label. As the group The Jackson's, including Tito, they self-produced the Destiny album. Later, for the Victory album Tito produced, wrote, and sang on "We Can Change The World," which was featured on their popular Victory Tour.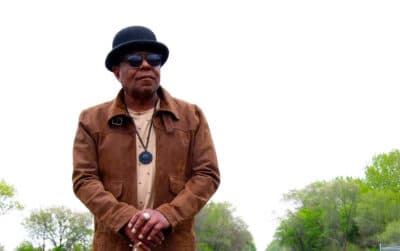 A father of three men (Taj, Taryll, and TJ), known to the music world as
3T,
 Tito works closely with his sons. This is consistent with the fine direction that he received from his loving mother Katherine and his caring father Joe. In addition to 
working with sisters Janet, Rebbie, and La Toya
, Tito has worked with countless fine musicians, singers, and producers, such as the preeminent production team of Gamble & Huff, LA Reid & Baby Face, and the versatile Howard Hewitt.
One of the performing highlights of the remarkable career of Tito Jackson is the unforgettable reunion performance on one of histories most watched television specials, Motown 25: Yesterday, Today, Forever (1983). The show signaled a pivotal point in his dazzling career and an auspicious focus on likely the greatest performer to ever grace a stage, Michael Jackson. In 1997 Tito and his brothers were ceremonially honored as inductees of the well-respected Rock & Roll Hall of Fame.
In September 2001, nearly 17 years after their last performance together, all six Jackson brothers reunited for two performances at Madison Square Garden in New York for a 30th anniversary special commemorating Michael's solo career.
"Tito is very quiet and soft, but can be really strong when necessary. He's always there when we need him and manages to project and inner calm which is vital within a family united." 

~ Michael Jackson about his brother Tito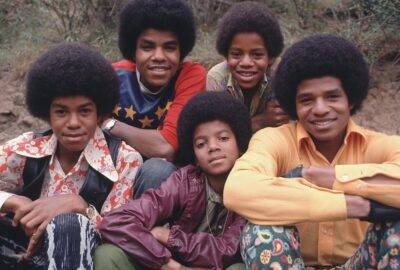 Tito's initial success with the recording masterpieces "I Want You Back," "Never Can Say Goodbye", "I'll Be There," (best selling single in Motown's history), and other mega-hits is the genesis of an indefatigable trek into modern musical immortality. Tito Jackson's eclectic musical arrow is aimed in the direction of diverse genres, R&B, blues, and pop. And at this juncture, Tito plans a series of recording ventures that will featug a caravan of styles and by doing this, fans around the globe will experience the true essence of Tito Jackson as a premier solo artist and as one of music industries' group icons. Tito also rocks the world through various riveting live shows with his brothres, his own band and the BB King Blues Band.
The measure of Tito Jackson's influence can be best captured by expressions such as these: "One of the kindest, more pleasant people in show business," said a major entertainment publicist. His brother Michael also had this to say about him, "Tito is very quiet and soft, but can be really strong when necessary. He's always there when we need him and manages to project an inner calm which is vital within a family unit". Those statements have proven to be consistently true through the ups and downs of the exciting but rigorous show business lifestyle. As an international artist, the demure Tito has garnered great respect from his peers and fans alike. His emphasis on fairness and loyalty in the music business community is a hallmark of his aplomb and selfless style.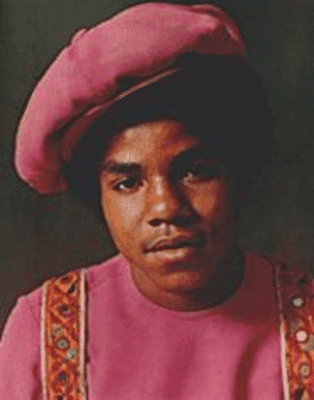 Tito's love of music can be transcended only by his undying love of God, family, and friends. Tito's mark on music history and the rich legacy that he established is one that has stood the test of time and is one that will flourish for as long as there is a song to sing!
The Jacksons: Legacy is the first ever official book on the the Royal Family of Pop. This major volume reveals the untold, unseen and utterly unforgettable story behind the legend that is the Jacksons. Four specially commissioned chapters deftly weave together an unprecedented 12 days' worth of exclusive interviews with the brothers, recounted in their own words, with contributions from key players throughout their careers. The compelling tale unfolds from their childhood days living at 2300 Jackson Street in Gary, Indiana, through the years signed to Motown as the Jackson 5, their radical move to Epic as The Jacksons, the blossoming of their solo careers, the dizzying successes of the Victory tour, and right up to the present day.
During unrivalled access to the family archives as well as the private collections of Jackie, Marlon and Tito Jackson, bespoke photography captures a multitude of never-before-seen images, rarities and personal possessions. The result is a mind-blowing collection of visual material: intensely personal family pictures; all-angle shots of the first guitars the boys ever held; top photographer Harrison Funk's exclusive coverage of their professional lives; photos of Michael Jackson on tour with his brothers during the release of Off The Wall (1979) and the 1982 phenomenon that was Thriller – the best-selling album of all time; editions of teen and black culture magazines featuring the family; and official merchandise, right down to Jacksons-branded breakfast cereal boxes with giveaway 7" records attached.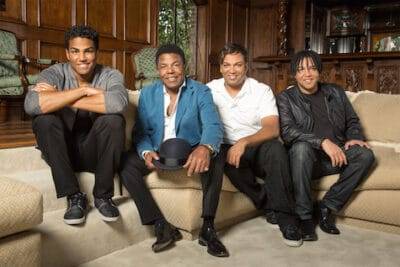 Tito's sons (with the late Delores "Dee Dee" Jackson) Taj, Taryll and TJ have inherited the ultimate pop music pedigree and form the music goup 3T.  Their debut album Brotherhood (1995) sold over 3 million copies worldwide and included the mega hits "Anything", "Why", "I Need You" and singles "Tease Me", "24/7" and "Gotta Be You".
After a stratospheric career in the 90's and early 00's, the brothers decided to take an extended hiatus to tend to their education, creating music for both 3T and other artists, and start their own families. However, in 2009, their lives took a tragic turn with the loss of their Uncle and mentor, Michael Jackson. After Michael's death, the T's turned their attention to the care of their Uncle's three children, Prince, Paris and Blanket. Since Michael stepped in to be a tremendous source of support after their own mother, Dee Dee was tragically murdered in 1994, Taj, Taryll and TJ wanted to do the same for their cousins.
In 2015, 3T starred in Lifetime's docuseries The Jacksons: Next Generation that features the brothers as they work to balance a career and their lives as traditional family men while living up to the pressures and demands that comes with their last name. As a tribute to the late Dee Dee Jackson, and honoring her everlasting imprint on the lives of so many, Taj, Taryll, and TJ launched the Dee Dee Jackson Foundation. A non-profit organization built around the giving spirit and legacy of their mother.
Both Taryll and TJ also pursue a career in music on their own and they have released various solo music projects and music videos which represent other creative avenues and where they are now in life. The T's never stop creating music, knowing that they will make a return to the stage.
Find our Podcasts on these outlets
Help Support Making a Scene
Your Support helps us pay for our server and allows us to continue to bring you the best coverage for the Indie Artists and the fans that Love them!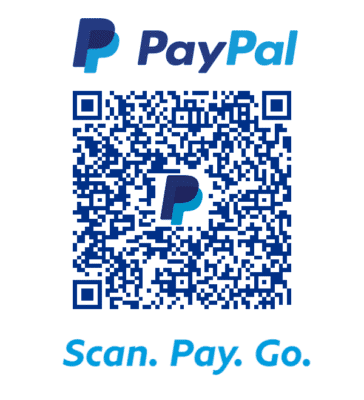 FOLLOW US ON INSTAGRAM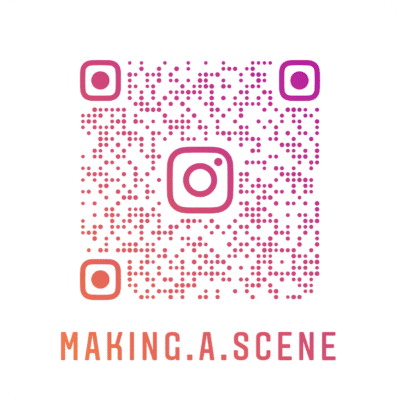 Subscribe to Our Newsletter