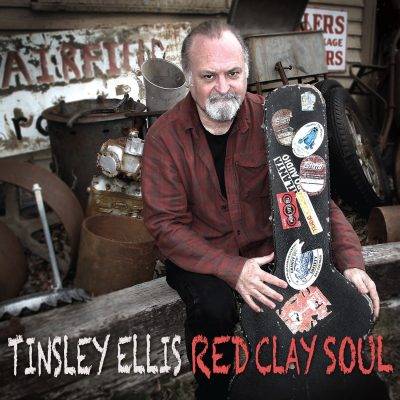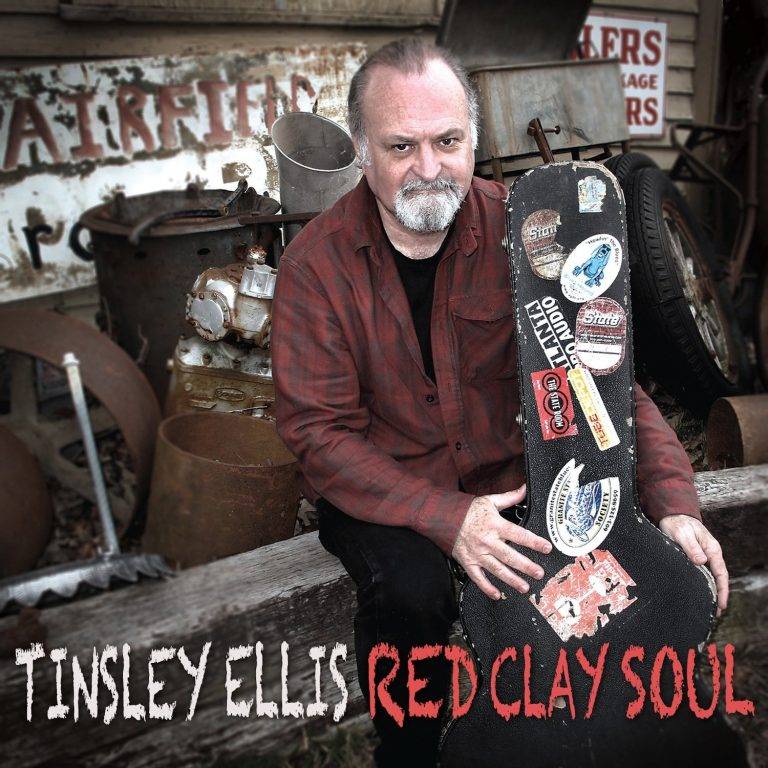 Tinsley Ellis
Red Clay Soul
Heartfixer Music
Tinsley Ellis was born in Atlanta but grew up in south Florida. He released his first solo album "Georgia Blue" on Alligator Records in 1988. Ellis received a Blues Music Award nomination in the category Rock Blues Album of The Year for his 2009 album "Speak No Evil" also on Alligator Records.
Ellis states "I've been passed around like a joint from label to label". He therefore created his own "homegrown" Heartfixer Music label. His last studio recording was 2015's "Tough Love" and as a result Ellis received another Blues Music Award nomination and won the Blues Blast Music Award in the same Rock Blues category.
This new album is Ellis' 18th overall. On the recording Ellis pays tribute to the Peach State and to his roots, "Georgia is where the Blues got soul", and thus the title "Red Clay Soul". The band includes Ellis, guitars, and vocals; Kevin McKendree (who has appeared on every studio recording by Ellis for the past twenty years and whose credits also include The Delbert McClinton Band), keyboards; Steve Mackey, bass; and Lynn Williams, drums. The album is co-produced by Ellis and McKendree.
Ellis has written all of the songs. He is a great guitarist but Ellis really excels as a songwriter. "Anything But Go" is a bit of southern soul. Ellis sings "You can tell me you don't need me…you can tell me you don't want me…you can tell me you don't love me…anything but go". There is some nice organ from McKendree as he decorates this tune.
On the slow "Hungry Woman Blues" Ellis sings "you took my car and my money too, I'm at the end of my rope…baby you took my rope too". Drummer Williams lays down the strong foundation that enables this tune.
"Circuit Rider" is a roadhouse rocker. Ellis is a preacher "going from town to town". Ellis lays down a nice rhythm on his guitar as he sets up his solo. McKendree and Mackay both deliver strong performances.
"Party of One" is another slow blues with the hook "paging Mr. Bitter, party of one".
"Giving You Up" was co-written with Oliver Wood in the early 1990's when he was a member of Ellis' band. It is recorded here for the very first time. Wood guests on guitar and shares the vocal. "I just gotta stop when I think about givin you up". Ellis also plays harp and gets a nice high reedy tone.
Ellis takes us south of the border on the instrumental "Estero Noche".
Ellis guitar playing utilizes tone and phrasing as he saves his best for last. On the closer "The Bottle, the Book and the Gun" Ellis tells us the story of an alcoholic hitting bottom as he awakens each morning in an unknown place after a battle with the bottle. It's about the loneliness of the road.
Ellis remains one of our best blues rockers. It is highly recommended that you see him live.
Richard Ludmerer