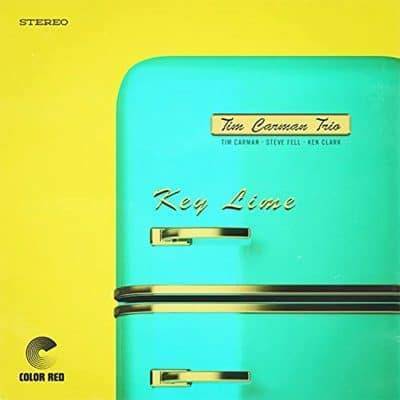 Tim Carman Trio
Key Lime
Color Red Music
Fans of the blues trio GA-20 no doubt recognizes the talents of those players, in this case our reference is to Boston-based drummer Tim Carman, the leader of his eponymous organ trio. Yes, this classic soul-jazz in the spirit of 60s icons Big John Patton, Jimmy Smith, Brother Jack McDuff, Kenny Burrell, Grant Green and others. If you are familiar with the label Color Red, (and if not, these of all readers should be) you've likely heard soul jazz from The New Mastersounds, Polyrhythmics, and WRD Trio (we will mention another below). Carman's trio mates are guitarist Steve Fell, and B3 master Ken Clark and they deliver a mix of three originals, a lesser know jazz tune and their historic jazz favorites from the likes of Bud Powell, Herbie Hancock (2), and Sonny Rollins. This live studio recording took place in just one day, and commensurate with its throwback nature, vinyl clocks in around 40 minutes. The CD version runs for an additional 9 minutes with "Contemplation" and an alternate version of "Buster Rides Again" included.
Immediately on the original "Blues for Bob" you hear the swirling sound of Clark's B3 setting the mood for the soul jazz stirred also by Carman's back beats and Fell's bluesy guitar. These deep grooves set the mood for the album and rest assured that the B3 is omnipresent throughout. Carman pays tribute to his first drum teacher, mentor, and legendary drummer Bob Gullotti. Hancock's "Scoochie" follows on the mellower side with a nursery rhyme on two quotes early on from Clark, who builds in intensity, reaching many keys and a few octaves before surrendering to Fell's crisp lines and Carman's drum break, out of which Clark and Fell swap the melody. Clark's toms set an immediate groove on the title track which he takes by himself. Rudy Stevenson's "Not a Tear," mostly associated with the Wynton Kelly Trio, conjures a late-night ballad vibe with Clark in the lead, coaxing immense sound from his organ before he comps behind Fell's liquid lines and Carman's insistent beats, morphing to 6/8 time. The rarely covered tune appeared on Kelly's 1964 It's Alright.
The trio is back to Hancock for "Driftin'," a strong candidate for the purest soul-jazz track. Clark's walking bassline on the organ and his various flairs dig especially deep while Fell finds a nice balance between fluid lines and stinging notes. Carman sets a blistering bebop tempo with Latin tinges for Bud Powell's "Buster Rides Again" and Clark and Fell oblige. At the time of this writing "Blues for Bob," "Not a Tear," and "Buster Rides Again" have all been issued as singles. Carman's drum intro kicks off Sonny Rollins' rollicking "Sonny Moon for Two" with Clark's muscular organ carrying the melody while Fell riffing behind him. When the inspired Fell steps in, you can clearly sense Carman pushing him to greater heights. The final LP track "Insomnia" is a Clark composition that's a strong feature for the guitarist.
The Tim Carman Trio prove that classic organ trio music never sounds dated. This timeless "all killer, no filler" music is the epitome of the Color Red sound. Besides the others cited above, you'll want check into Object Heavy, a soul band hailing from Northern California and their latest, Love & Gravity. The band features the vibrant vocalist Richard Love fronting a quartet (guitar, keys, bass, drums) with soul revival pioneer Kelly Finnigan of Monophonics at the helm for sound and production. Their funky sound leans more into the '70s with strains of soul that touch classic grooves from Stax to Motown. When thinking soul, jazz, and funk, be sure to keep Color Red in mind.
Help Support Making a Scene
Your Support helps us pay for our server and allows us to continue to bring you the best coverage for the Indie Artists and the fans that Love them!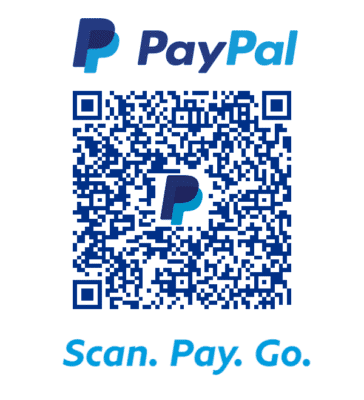 FOLLOW US ON INSTAGRAM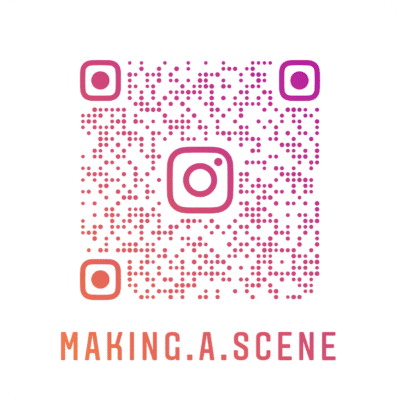 Subscribe to Our Newsletter