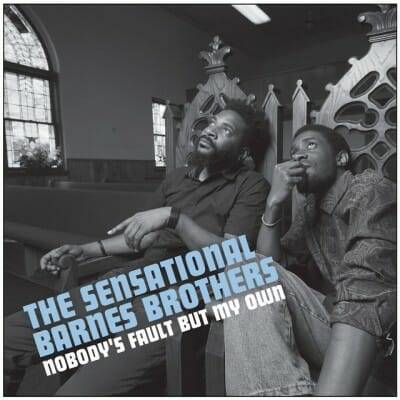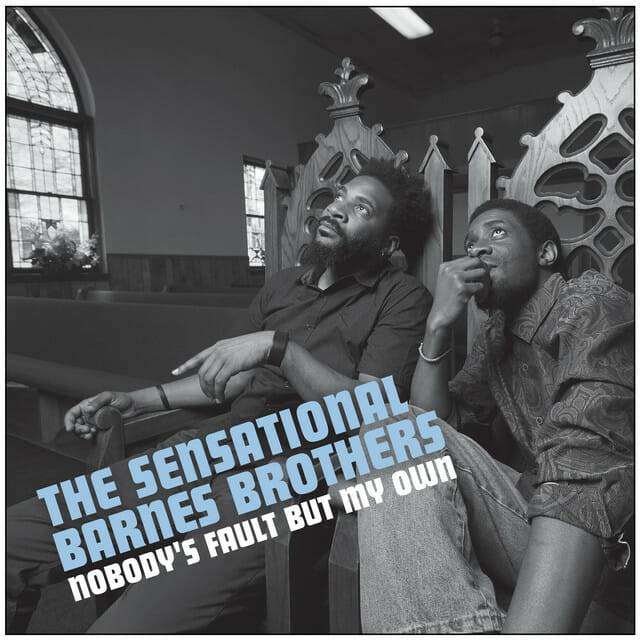 The Sensational Barnes Brothers
Nobody's Fault But My Own
Bible & Tire Recording Co.
The Sensational Barnes Brothers are vocalists Chris and Courtney and organist Calvin II. This is the first recording released on the new Memphis gospel label the Bible & Tire Recording Co. founded by Fat Possum Records and its producer Bruce Watson.
Watson states "I wanted to start a label that captured the feel and vibe of great soul music…I've worked with blues and R&B singers and musicians throughout my career; and while I love early blues, the gospel stuff is incredible. It sounds cliché, but gospel is a melting pot of so many different styles."
This is soul music without "the sex"; gospel as dance music. The label's motto is "Retread Your Soul". "I wanted to concentrate on recording new artists, but having it sound like it was recorded 40 years ago, and also to preserve all this great music that was recorded…" The siblings pay tribute to these older songs, all of them originally recorded in the early 1970's, and released on the small Designer Records label.
The remainder of the band includes additional vocalists Billie Thompson and Liz Brasher; Jimbo Mathus, organ; Will Sexton, guitar; George Sluppick, drums and percussion; Kell Kellum, pedal steel; Mark Stuart, bass; and the fabulous horn section of Jim Spake and Art Edmaiston.
The opener "I Am Trying To Go Home" and "It's Your Life" were originally recorded by gospel legends O'Neal and The Dean Brothers; the former featuring a danceable groove punctuated with a fabulous horn arrangement. "Why Am I Treated So Bad" was recorded by Elbert Ivery Jr. The siblings learned gospel from their mother Deborah, a Ray Charles backup singer, and their father the late Calvin "Duke" Barnes who sings lead on "Let It Be Good" recorded just before he passed.
The making of this album is an event that should further the popularity of the gospel genre and possibly change your opinion on gospel music. We need to hear more from these sensational siblings.
Richard Ludmerer