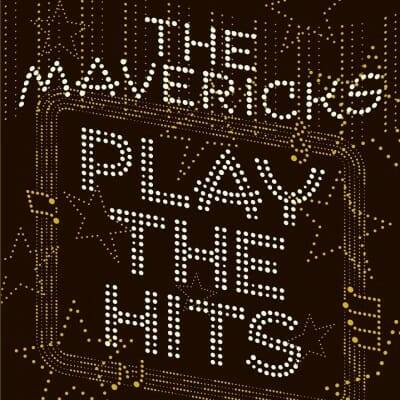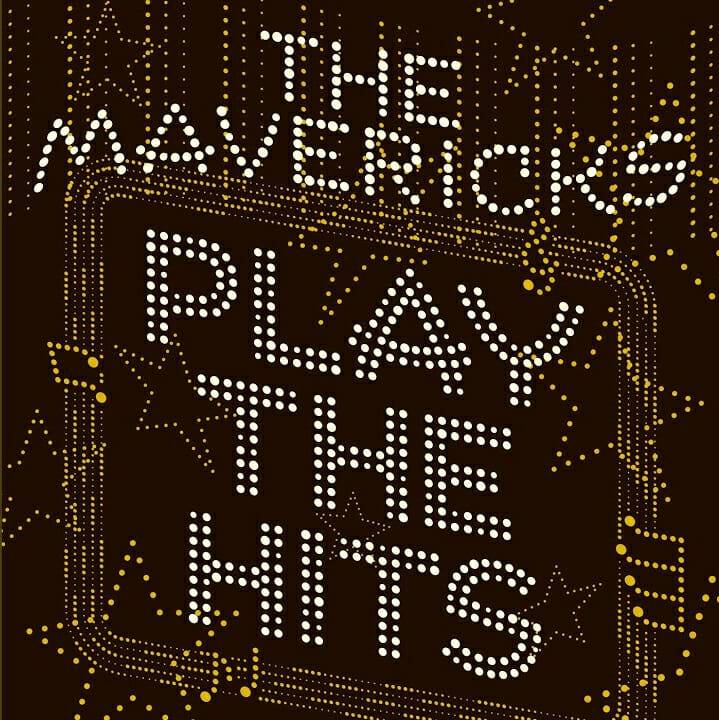 The Mavericks
Play The Hits
Mono Mondo Recordings/Thirty Tigers
The Mavericks were founded in 1989 in Miami, Florida. Their sound combines modern country music, Latino and rock n' roll influences. Between 1991 and 2003 they recorded six studio albums including 1994's "What A Crying Shame". The title track from that album had been pre-released as a single and it helped to establish the band. Their follow-up album "Music For All Occasions" contained their biggest single "All You Ever Do is Bring Me Down" with Tex-Mex sensation accordionist Flaco Jimenez. The Mavericks split up in 2000 and during the next ten years their lead singer Raul Malo released six solo albums. They re-united in 2013 and released the album "In Time". Two more albums followed including their last "Brand New Day" on the Mono Mundo imprint. They continue to tour and have received numerous Country Music Association awards, a Grammy award and an Americana award.
The Mavericks are celebrating thirty years making music. Today the band lineup still includes co-founders Malo, guitars, piano, organ, percussion and lead vocals; and Paul Deakin, drums and Vibraphone. They are joined by Jerry Dale McFadden, a member since 1994, pianos, Clavinet, and organ; and guitarist Eddie Perez who joined in 2003. They call their full-time supporting musicians "the fantastic five" and they include Michael Guerra, accordion; Max Abrams, saxophones; Julio Diaz and Lorenzo Molina Ruiz, trumpets; and Ed Friedland, upright and electric bass. Special guests for this recording include vocalist Martina McBride; harp ace Mickey Raphael and Matt Cappy, trumpet.
Co-founder Deakin states "The reason for our longevity is that we've been able to take control of the music we play, how we play it, and where and when we play it. We've made enough mistakes once, twice or three times, but now we run the show. We can keep the creative spark that's so central to what we do." In order to properly celebrate their 30th anniversary "Play The Hits" features songs by other artists that have been part of their journey. They re-imagine these songs and make them their own; and this is what excites me the most.
Malo wraps his clear soulful tenor voice around these eleven songs. "Swingin" was written and recorded by John Anderson in 1983; The Mavericks version is playful even sexy. "Are You Sure Hank Done It This Way" was written and recorded by Waylon Jennings in 1975 and horns are added to the production. "Blame It On Your Heart" by songwriter Harlan Howard was a hit for Patty Loveless in 1993. Two songs are from the pen of Hank Cochran who recorded "Why Can't She Be You" in 1963; his "Don't You Ever Get Tired (of Hurting Me)" was recorded by Willie Nelson in 1966.
"Before The Next Teardrop Falls" was a #1 Country music hit for Freddy Fender in 1975; Malo sings it beautifully in both English and Spanish. "Hungry Heart" was written and recorded by Bruce Springsteen in 1980. Horns are added again on "Don't Be Cruel" Elvis Presley's 1956 megahit. "Blue Eyes Cryin' in The Rain" written by Fred Rose was recorded by Hank Williams in 1951, and Willie Nelson in 1975. "I'm Leaving It Up To You" written by the multi-talented Don "Sugarcane" Harris was recorded by Dale & Grace in 1963.
Raul Malo and The Mavericks have made these songs their own and created another memorable recording, that makes me what to go out and see them again as soon as possible.
Richard Ludmerer