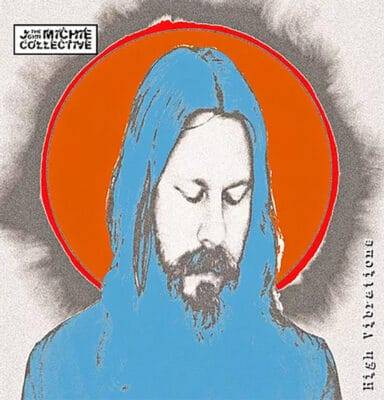 The John Miechi Projekt
"High Vibrations"
The John Michie Collective is a multi-instrumentalist and multimedia artist from the North of England.
John is also a producer, mixing engineer, mastering engineer, photographer, graphic designer and record label owner, a really versatile artist.
Featured on BBC Sounds, BBC Introducing North East, Amazing Radio UK / US, reviewed by A&R Factory and Bob Smith of Static Dive / Billboard Magazine, his music has already made a name for himself.
Influenced by Pink Floyd, the early Fleetwood Mac, the Beatles and Velvet Underground, however, his music is unique and he brings art, euphoria and beauty under one roof.
 The album:
 14 fascinating songs and with "The Mothership" a start that gives you the feeling of landing on another planet. Psychedelic, gripping and an appetizer for what's to come.
"Beautiful Day", completely different from the first song, with strong lyrics and a mega guitar sound.
"Just say what you say
And get out of my mind
Just say what you say
And get out of my mind"……. The third track" Wish You Were Dead ", melodic and yet somehow dark with an impressive piano playing and a surprising ending compared with a text that will be remembered.
"Nothing To Die For", look, JMC can do ballads too and the lyrics are thought-provoking, my favorite on the album.
"The Ballad Of John Wayne" is a rock song, reminds me a bit of the 80s and is without a doubt a cool song, gunshots and a touch of country, a brilliant mixture.
"I'll Write Your Constellation" brings us back to the psychedelic and all the breadth that JMC can do. Energetic, uplifting and almost out of this world.
These are just a few of the really impressive songs on an album that is sure to make a name for itself just like the artist himself.
The variety of instruments, the most diverse themes, tones and influences … The album is something of a painting for me that you look at and the more often you do that the more you discover. That's what happened to me listening.
John Michie is not just a singer, he is a real all-rounder, innovative, refreshing, convinced of what he can do and rightly so.