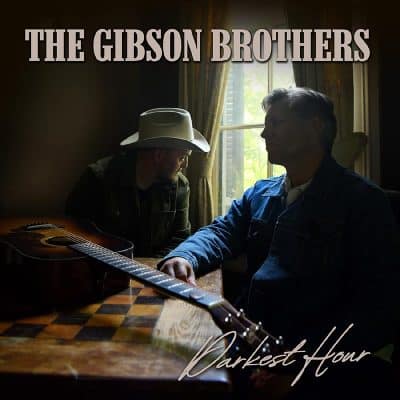 The Gibson Brothers
Darkest Hour
Bull Run / Rainmaker Music
The Gibson Brothers began recording their 15th album just as everything hit the fan. But from that Darkest Hour came the purest expression of what makes The Gibson Brothers the multiple award-winning bluegrass vocal duo and band leaders that they are. As produced by the legendary Jerry Douglas, Darkest Hour presents them playing colorful bluegrass, as crisp as a mountain river rushing. They are back in their element after the stunningly smooth and soulful Mockingbird, their previous album which had the Black Keys' Dan Auerbach behind the boards applying a very different, and very engaging touch.
Eric and Leigh Gibson wrote all twelve songs, and not a one dwells on any kind of darkness. These boys are immune to crying in their beer, having grown up toiling on the family dairy farm in the northernmost reaches of New York state with smiles on their faces. The songs on Darkest Hour fortify that sunny outlook as they entertain supremely. When the subject matter does turn somber, as it does in Leigh's "My Darkest Hour," the Gibson Brothers focus on the comfort of being in the heart and arms of a companion, rather than on the cause of the pain. Their voices apply a sweet salve.
The Gibson Brothers carry forward the "brother harmony" singing of the Delmore and Louvin brothers by their devotion to bluegrass tradition, but with lively senses of country soul and early rock 'n' roll blended in. The rollicking "Shut Up and Dance," for instance, recalls the glory days of the Everly Brothers, albeit as if at a hoedown. On "I Go Driving," the panorama of the Gibson's home place is conjured and conveyed with velvety warmth in rhythm and voice accentuated by effervescent string play. The brothers' collective soul shines as well in the magnificent "I Feel the Same Way," which features Alison Krauss adding her unique charisma to the vocal harmonies.
On "Dust" (as in "left in the dust"), The Gibson Brothers go to town on the power of pure bluegrass juice, the virtuosity and drive of the players demanding the spotlight and obliterating any regret. Douglas joins them on either Resonator guitar or lap steel on every song, lighting up or fleshing out each in his inimitable way. Otherwise, the instrumentation is split evenly between traditional bluegrass (guitars, bass, mandolin, fiddle) and that with drums added. Altogether, these songs come as close as any have, on any of their albums, to presenting The Gibson Brothers and their band like they are onstage, be it Nashville's "Mother Church" Ryman Auditorium, or a restaurant or high school gymnasium in the middle of Anywhere, U.S.A.
Run to any opportunity to see the Gibson Brothers, and buy this wonderful album full of real American songs.
Tom Clarke
Help Support Making a Scene
Your Support helps us pay for our server and allows us to continue to bring you the best coverage for the Indie Artists and the fans that Love them!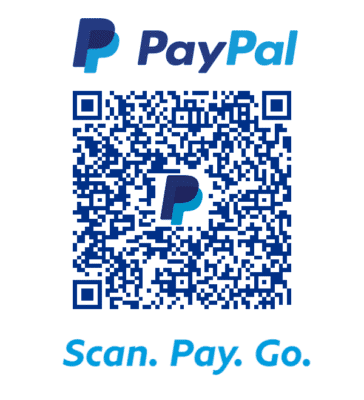 FOLLOW US ON INSTAGRAM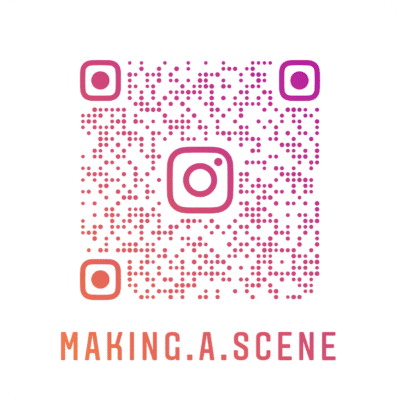 Subscribe to Our Newsletter