By Adam Signore
The Dropkick Murphys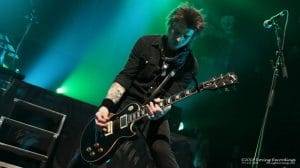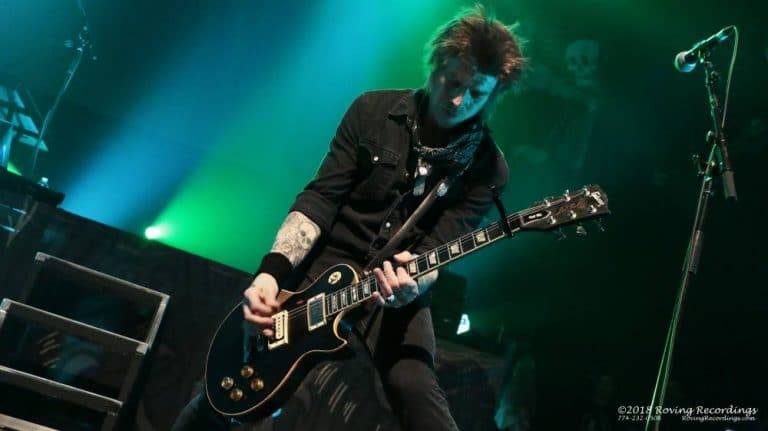 Although I am a hometown Boston boy, The Dropkick Murphys admittedly was a band that I had not given enough attention to. I gladly downed a pint when "Shipping Up To Boston" came on and thought I knew all about them.
When a chance came my way to see and shoot the band I was more than psyched. Wanting to enjoy the show decided it was time to really bone up and see what I was getting into. Through that process I began to realize just how amazing this band is and how great their catalog of music is.
By the amazing generosity of the uncle of the Dropkick Murphys drummer Matt Kelly I was able to attend one of their recent shows at the House of Blues in Boston. They were doing three nights at the HOB and I think I caught the wildest night. I also generously was allowed to shoot from the photo pit and man what an experience that was. More on that in a bit.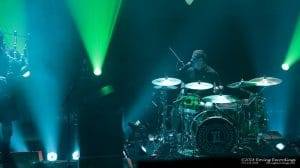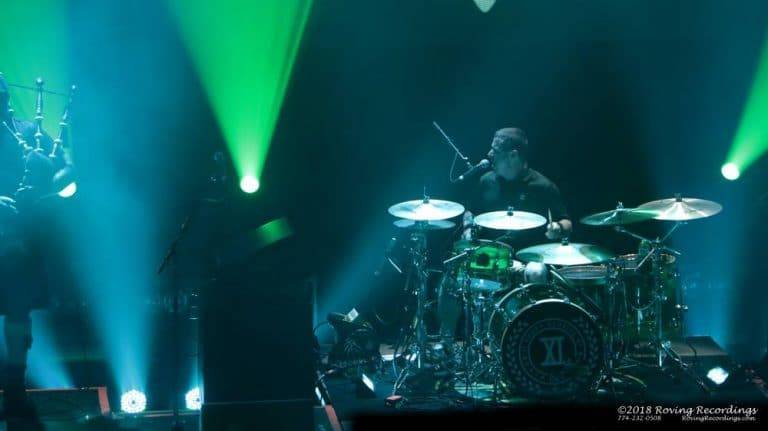 About That Name
An interesting name for sure. The Dropkick Murphys. If I understand it correctly the inspiration came from Dr. John "Dropkick" Murphy's Alcohol Detoxification facility. Something so apropos here. I mean if you come from Boston/MA, than like me you probably spend more time in a packy than a church so yeah, I like it.
The Dropkick Murphys started in Quincy, Ma which is about as Boston as it gets. Celtic Punk is how they describe themselves and I didn't really understand what that meant. I do now and it's way cooler than I first imagined. If you like Shipping Up To Boston but haven't jumped on board, I highly recommend you check this band out. So many tunes that tell such great stories, it really is required listening.
A Couple of Songs That Scrambled My Eggs
By which I mean changed my perception of the band. I was working my way backwards through their discography to prepare. Here's the first tune that really got under my skin while exploring and it is simple amazing, "Blood" from the album "11 short Stories of Pain & Glory" (2017)
So many great tunes there but "First Class Loser" absolutely had me roaring. Get the album peoples.
On their prior release "Signed and Sealed in Blood" (2013), The tune "Rose Tattoo" was my first love, but again so many good tunes. these guys kick A**!
There are a bunch of albums going back to the 1998 "Do or Die" release and you really need to hear them all.
So Let Us Talk About A Dropkick Murphys Show…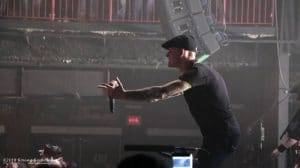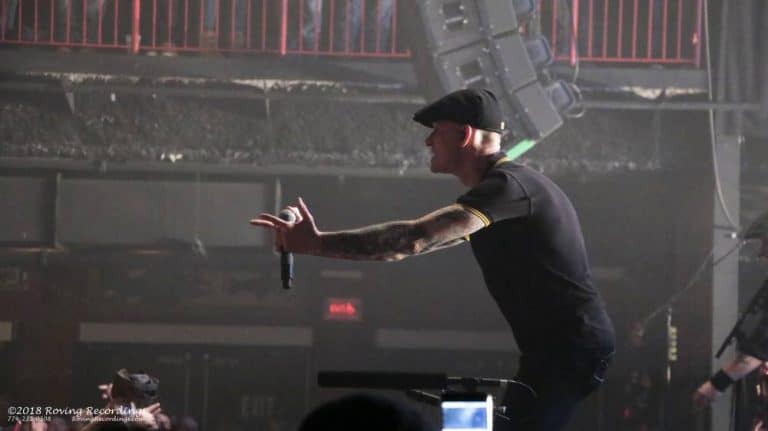 On to the show! So like I said, I was so generously invited to the show at the House of Blues and let me tell you the room was electric. The buzz tingled the hairs on your neck. I got the great vantage point of shooting from the pit and that lets you turn around to see how well the the fans are engaged.
Well I turned around to see a fan surfing right over the securities head and being pulled into the pit. Glad I had my camera for that.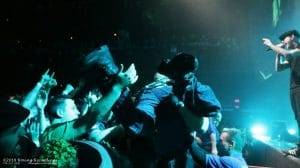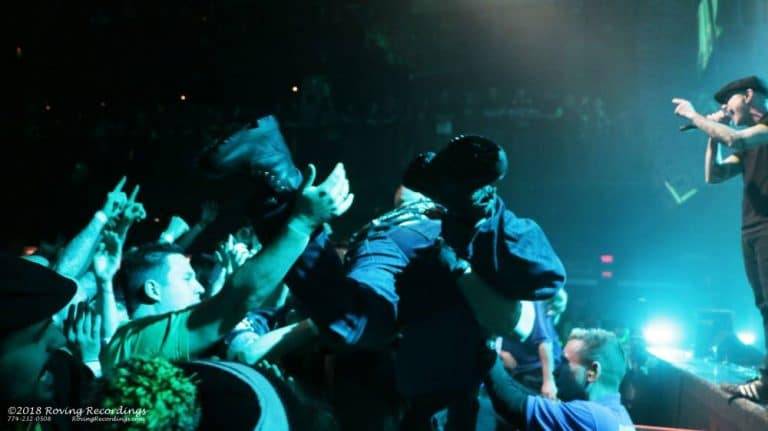 Al Barr was absolutely amazing at engaging the fans. Ken Casey on Bass and Matt Kelly on drums kept the beat driving. James Lynch & Tim Brennan on guitars, man it was just hot from start to finish. I defy you to go to a show and have a bad time. Listen to the music, this is a band that rocks supreme, tells great stories and damn if you don't want to drink while you're listening to them you can get the fuck out right now.
[amazon_link asins='B00AN917QE,B000YR1ZB2,B01M5FI7LF,B000YQOW68,B000YQZQUY,B004OTZVA2,B001VW8K7G,B000YQWI4G,B00171AN8K' template='ProductCarousel' store='maasc-20′ marketplace='US' link_id='9f7ece87-aaf4-11e8-912f-e92e77fdee38′]