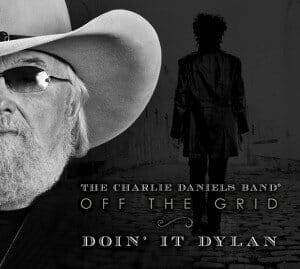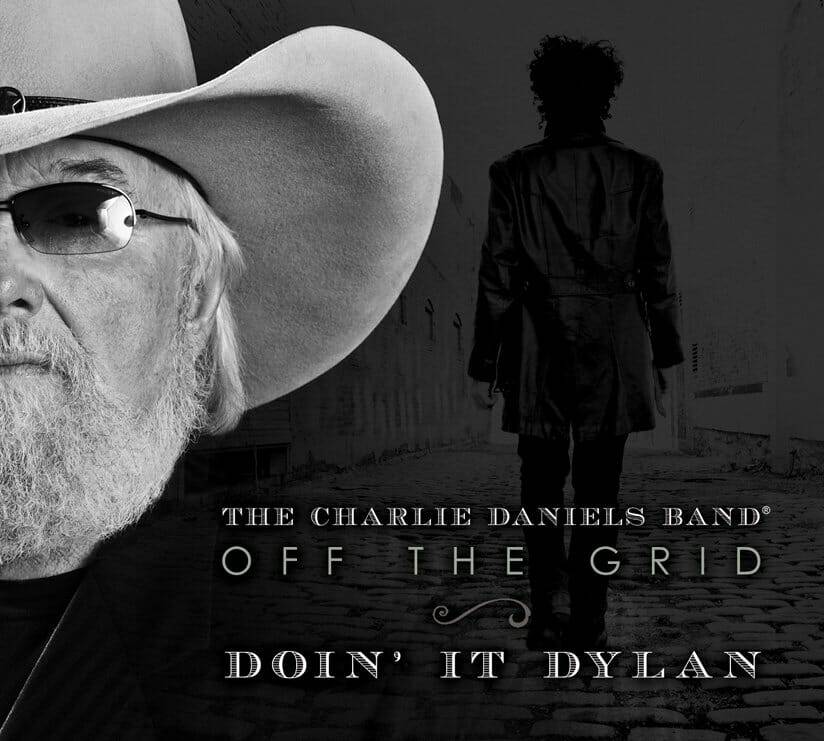 The Charlie Daniels Band "Off The Grid ~ Doin' It Dylan" www.BlueHatRecords.com
I wasn't certain about this new Charlie Daniels album of all cover songs authored by Bob Dylan? But I can report that I am quite impressed by many aspects of this recording. Mr. Daniels sounds great on vocals and fiddle, and his band is in full lockstep from beginning to end. No surprise; especially if you've seen this very talented group of musicians in concert.
'Tangled Up In Blue" is the opener that finds a very youthful sounding Charlie Daniels vocal and his hot fiddle, the band is firing on all cylinders and is in synch especially Bruce Brown's dobro and Shannon Wickline's piano. Things sound a little contrived and deliberate on "Times They Are Changing," but "I'll Be Your Baby Tonight" feels more comfortable for the band, where Brown and Wickline (again) excel on dobro and piano. "Gotta Serve Somebody" is tastefully rearranged and percolates when the pianist Wickline sets the tone with a fine vamp for the other soloists and background vocalists to improvise and toy with. "I Shall Be Released" is given a lush-country treatment that works well, and the short and sweet "Country Pie" prances with vigor! "Mr. Tambourine Man" felt out of place to me, but "Hard Rain's Gonna Fall" fares better especially with the crescendo the band builds towards with, and Daniels' passionate vocals. I thought "Just Like a Woman" had some rough spots, but the closing "Quinn the Eskimo (The Mighty Quinn)" takes off with Daniels fiddle, making it a romping county hoot.
Forty years ago Daniels was enlisted a sideman for Bob Dylan on three albums; "Nashville Skyline," "Self Portrait," and "New Morning," thus there's the Dylan-Daniels connection. They'd probably learned a lot from each other too, and both have had successful journeys since. I'd suspect Mr. Dylan would approve "Off the Grid ~ Doin' It Dylan." As for yours truly, I've always had issues with Dylan's vocals, and found it refreshing to hear Charlie Daniels sing and interpret these famous tunes, and (for the most part) I also like Daniels band better too, especially when they step out a bit and showoff their telepathic interplay. Long story short: This is not; one-off rip-off money making scheme of Daniels trying to capitalize on Dylan. As the entire Charlie Daniels Band are fully engaged, passionate and spot-on. Making "Off the Grid ~ Doin' It Dylan" one of the nicest surprise albums of 2014. More details at:
For fifteen years Bob Putignano has been pivotal at WFDU with his Sounds of Blue radio show: www.SoundsofBlue.com – Previously a senior contributing editor at Blues Revue, Blueswax, and Goldmine magazines, and Music Editor for the Westchester Guardian. Putignano can be contacted at: bob8003@yahoo.com