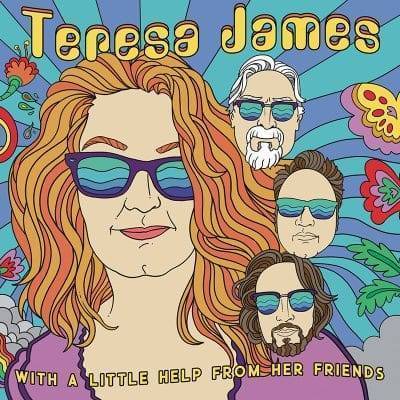 Teresa James
With a Little Help From Her Friends
Blue Heart
The Grammy-nominated Texas born, California-based vocalist Teresa James makes the ten Beatles songs on her With a Little Help From Her Friends sound like a steaming, rowdy set from your favorite roadhouse or at times a sweaty dancefloor from the Stax /Motown/Philly soul era . As we enter 2023, The Beatles continue to show up in multiple places. The late Ramsey Lewis just issued his own album of the mop head four tunes. Songs have shown up on two other jazz albums reviewed by this writer and we're just in the first week of this new year – the "here, there, and everywhere" effect. The songs obviously lend themselves to all kinds of interpretations and the selections of tunes is interesting in itself. For example, Lewis did not cover one George Harrison song and also added Lennon's "Imagine" to his repertoire while James opts for two of George's songs – "Taxman" and the less covered "Think For Yourself" in her set. In fact, James does a decent job of putting the blues stamp on some surprising tunes such as "Happy Just to Dance With You," 'You've Got to Hide Your Love Away," "You Won't See Me," and "No Reply" among them.
The friends helping out James are of course her partner Terry Wilson on bass, guitars, and background vocals, drummer Richard Millsap and the Rock House father-son team of keyboards and guitars Kevin and Yates McKendree. To be fair Yates only makes one appearance as the lead guitarist on "Oh, Darling." Lucy Wilson is the background vocalist on "Happy Just to Dance With You" and Nicki Bluhm takes those honors on the opening "Ticket to Ride." As a side note, these McKendree guys not only seem to be ubiquitous lately, but they have penchant for these classic sounds from the two major British bands of the era, Kevin issuing Let It Bleed Revisited late in 2022.
"Ticket to Ride" offers that first taste of roadhouse grit and swagger with Kevin on barrelhouse piano. Harrison's "Taxman," one covered often in a blues or rock context, shifts more toward the kind of psychedelics that were inherent in the original. "Don't Let Me Down," which had an initial soul-blues element due to the presence of Billy Preston gets more of a Muscle Shoals treatment with slide guitar featured prominently. "Happy Just to Dance with You" is taken to a Memphis styled soul number with hints of B.B. King's guitar. "Oh, Darling," another that had tinges of blues originally goes classic blues with these players who put Yates in the center with his searing lead guitar solo.
Clearly the most surprising and inventive arrangement here is "You've Got to Hide Your Love Away," transformed from an acoustic tune into a danceable soul number. "Everybody 's Got Something to Hide Except Me and My Monkey'' also gets the Muscle Shoals treatment and McCartney's Motown styled "You Won't See Me" mostly stays in that smooth organ-soaked R&B vein, revealing the fine nuances in James' vocals. Similarly, they retain the American strains that The Beatles originally fused in 1964's "No Reply," brimming with gospel and early R&B. We come full circle on the closer, with a Texas blues shuffle reading of Harrison's swaying "Think For Yourself" with a nice assist from Lucy Wilson on harmony vocals.
By now many of these songs are standards. Kudos to James and her crew for taking on some seldom covered tunes as well, instilling healthy doses of soul in all.
Help Support Making a Scene
Your Support helps us pay for our server and allows us to continue to bring you the best coverage for the Indie Artists and the fans that Love them!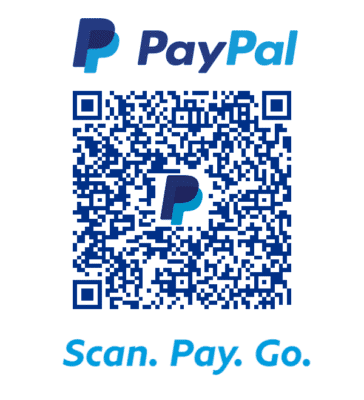 FOLLOW US ON INSTAGRAM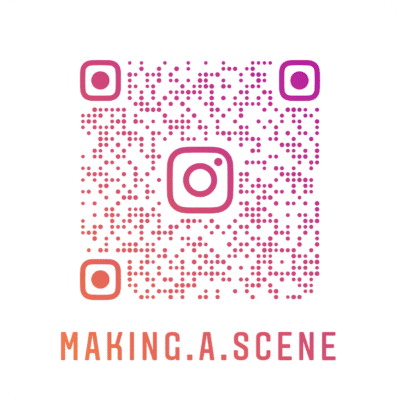 Subscribe to Our Newsletter