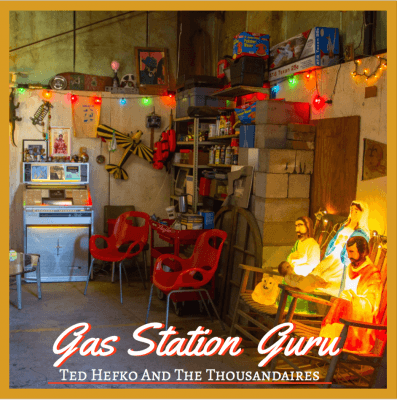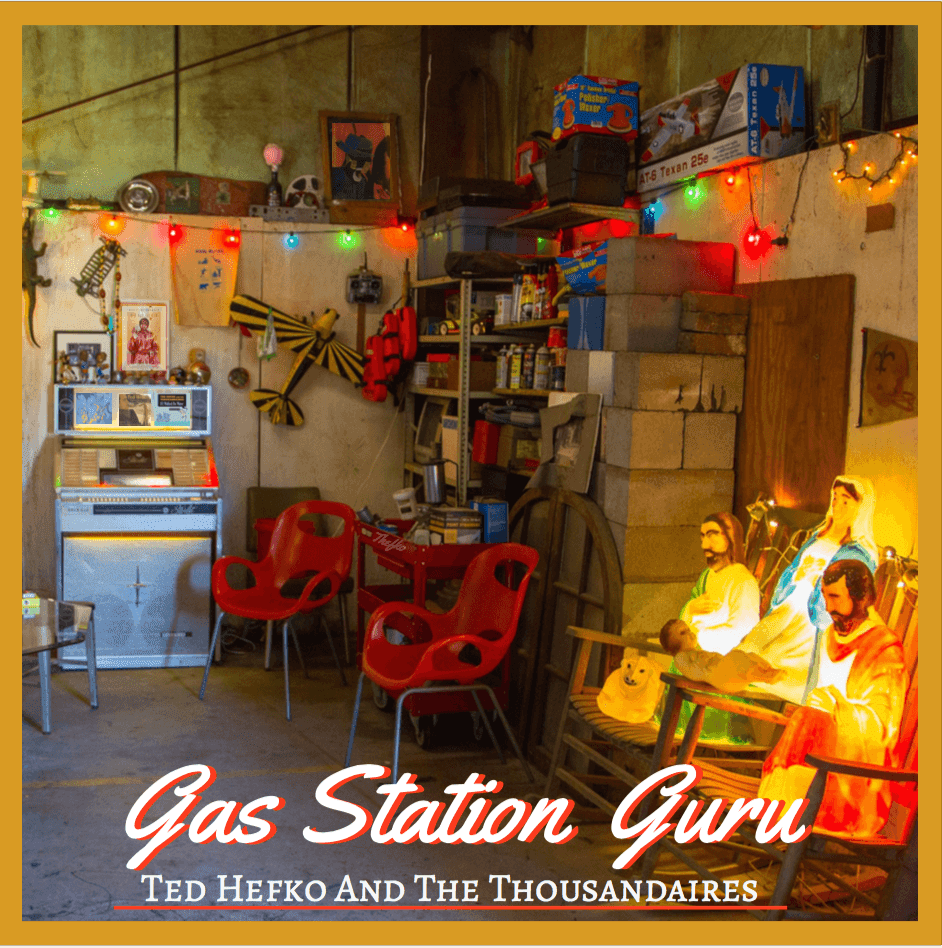 Ted Hefko And The Thousandaires
Gas Station Guru
Onager Records
Guitarist Ted Hefko was born in Madison, WI and moved to New Orleans in 1994 when he was eighteen. He studied at The University of New Orleans where he chose the saxophone as his primary instrument.
Between 1998 and 2001 Hefko toured nationally with the jazz-jam band Idletime. In 2000 Idletime released the album "Time Stops" on the Louisiana Red Hot label and included were two songs written by Hefko. Also in the band was Aaron Wilkinson who now plays with The Honey Island Swamp Band. Idletime wound up opening for The Funky Meters, Leo Neocentelli, The Rebirth Brass Band, Derek Trucks, The North Mississippi Allstars and others. Hefko also played with jazz guitarist Warren Battiste.
In 2004 Hefko relocated to New York City in order to play modern jazz but wound up playing with funk bands like Milo Z and sitting in with notables such as Les Paul. He soon found he enjoyed mixing his traditional New Orleans music with blues and other roots influences. In the aftermath of Hurricane Katrina Hefko released his 2009 solo debut "Egyptland", a collection of stories set in New Orleans. He followed up with 2011's "If I Walked On Water" and 2015's "Distillations of the Blues"; the latter recorded in New Orleans. Hefko soon returned to live again in the Crescent City.
"Gas Station Guru" is Hefko's fourth album. The band includes Hefko, sax, clarinet, acoustic guitar and vocals; Eliot Slater, electric guitar; Joe Welnick, piano; Beck Berger, Hammond organ; Justin Carlo Davi, bass; Jasmine Butler, drums and percussion; and background vocalists Carolyn Broussard and Arsene DeLay.
Hefko has written six new songs. Among the originals are "Two Vices" with Mem Shannon playing lead guitar and Mike Kobrin on trumpet. On "The Roofer" Hefko sounds like Van Morrison and his sax and clarinet are just great. "Tell Me The Truth" features Antonio Gambrell on trumpet. "Next Train" reminds me of The Eagles, featured are Lance Caruso on accordion and Latasha Covington on Rub Board. Sherman Bernard plays some great piano on "Ten Dollar Hat".
Hefko also reinterprets some of our favorite songs. Covered are Billy Joe Shaver's "Ride Me Down Easy"; Steve Goodman's "City of New Orleans", and the seldom heard classic "Ain't Gonna Give You None O' My Jellyroll".
Hefko states that the bands name "The Thousandaires" comes from a Saturday Night Live skit "Who wants to marry a ten thousandaire?" Hefko's rich music is a breath of fresh air.
Richard Ludmerer
[amazon_link asins='B005K15WGG,B00SJPAEBI,B0032IY86E,B00S81T6AI,B00S81SYZQ,B00S81T1X0,B00S81T4FA' template='ProductCarousel' store='maasc-20′ marketplace='US' link_id='af4d6276-334e-11e8-82c1-b53848eebb01′]