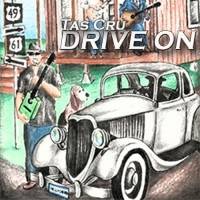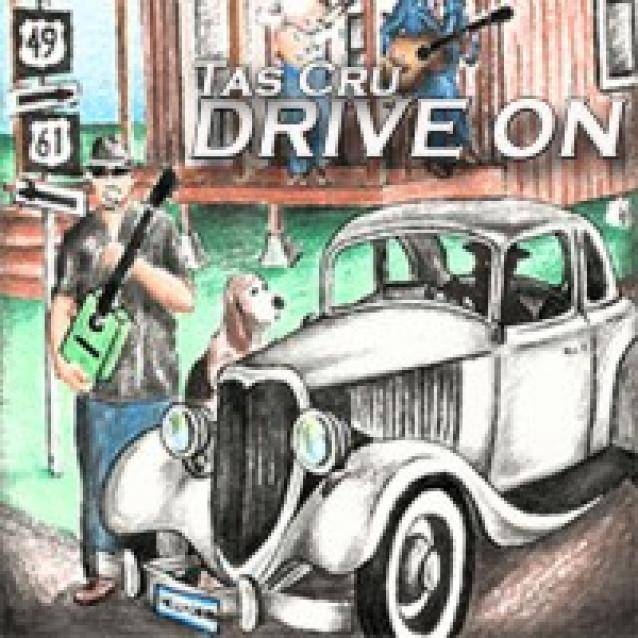 Tas Cru
Drive On
Subcat Records
Tas Cru lives in Chaumont New York not far from the Canadian border. He released his debut recording in 2006. Tas states his unusual stage name was bestowed on him by a Quebecois fan and roughly means "raw potato". At the International Blues Challenge in 2014 Tas won a Keeping the Blues Alive Award in education. "For over 20 years, Tas Cru has been developing and conducting activities teaching about the blues". He self-funded two children's albums "Even Bugs Sing The Blues" and "Doggone Blues" and he donates copies to schools, community groups, and blues societies
For us grown folks Tas released his 2015 album "You Keep The Money" and it was one of the hottest albums of that year. His follow-up 2016's "Simmered and Stewed" was a collection of older songs re-imagined. As a direct result Tas received a long overdue 2018 Blues Music Award nomination as Best Emerging Artist. His last recording "Memphis Song" also on the Subcat Records label was released later that same year. Overall this is Tas' eleventh album.
The ten originals take the listener further down the road. A new smokier sound prevails. Tas, guitars, harmonica and vocals; is joined by his usual studio companions Mary Ann Casale, featured vocalist; backing vocalists Leanne MacRaye and Gary Manse-Neal; Bob Purdy or Colin Beatty, bass; Andy Hearn, Cathy Lamanna or Sonny Rock, drums; and Ron Keck, percussion. Among his noteworthy guests are Anthony Geraci, keyboards; Anthony Terry, saxophone; and Gabe Stillman, slide guitar.
All of the songs were written by Tas with the exception of one co-write. Tas opens with a shuffle, "That Lovin' Thang", featuring his infectious rhythm guitar and vocal; Geraci's B-3, Terry's sax and the background vocalists. Tas introduces slide guitarist Gabe Stillman, the IBC's 2019 Albert King Award winner, on the humorous "Money Talks"; and Stillman plays again on the swampy "Memphis Blue" with Tas on harp and Geraci on piano. Tas is evocative on the hopeful "Save Me". The funky title track again features Terry on sax. "Cry No More" features Casale singing the background vocal; while she steps up front to share a duet with Tas' on their co-written "Devil in Your Heart". Other highlights include the instrumental ballad "In This Moment" again featuring Tas' guitar, Geraci's piano and Terry's sax; the danceable "Shookie Shake", and my favorite the John Lee Hooker styled "Kinda Mess".
I'm already looking forward to seeing Tas again as he meanders about the countryside in support of this new album. Although he calls his touring band "The Tortured Souls" nothing lights up his troubadour soul like good friends, audiences and familiar places.
Richard Ludmerer