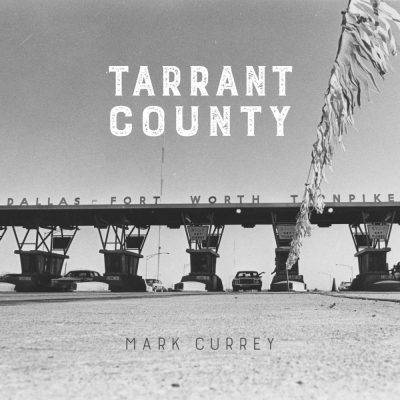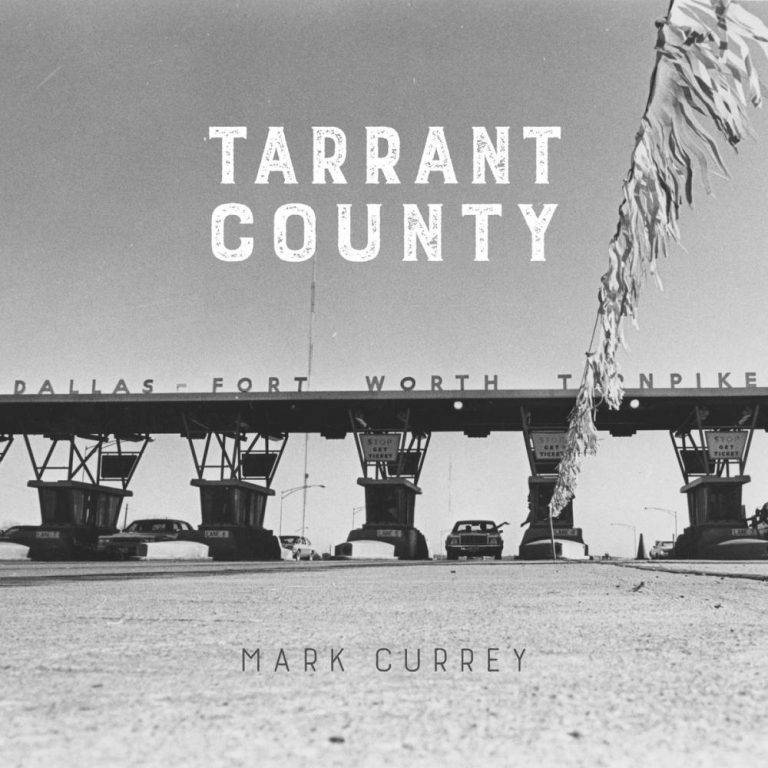 There's nothing like a great Texas storyteller. Tarrant County combines masterful songwriting and refreshingly accomplished musicianship with a voice that's as comforting as your best childhood memory.
Tarrant County is the newest album by Texas Heritage songwriter finalist Mark Currey. Tarrant County is a songwriters delight. This album is an essay in Americana. The songs on this album weave through everything good music should be, they tell a story. Sometimes they rock, sometimes they roll but the lyrics are consistently on point. Be it a drinking song or a Texas swing, a love song or a song of reflection, these songs grab hold. It's a good feeling.
With the song, "Unless You Move", Mark has tapped the vein of anyone who has ever put their dreams on hold or reflected on life lived thus far. The title song has you riding shotgun with the hero of these songs as he tries to shake the ghosts that haunt him. "To Feel Alive", is a song Glenn Campbell should have recorded if he had the chance. With lyrics such as, "I'd like to take the edge off, but the edge is all that makes me feel alive", this is a bonafide country song worthy of draining your sorrows. "Mid-Life Crisis" keeps your toes tapping with it's romping Texas style. "Come Sunday Morning" is a song that builds to a beautiful rocking song as it offers hope come morning. "Stowaway" appeals to the parrot head in all of us. "Genevieve" is a mountain song in its truest sense with fiddle an mandolin beautiful harmonies and a tale about the darker side of human nature. "All I Needed" has our hero professing his love beautifully with piano and violins. Delicate and pure and genuine. "Waitin' On Jack" is a rousing bar closing song with the drunken angel choir singing along to "pour one more round, to chase this one down, till the party is over and the heartache begins".
Tarrant County by Mark Currey released July 21, 2017 and was;
Produced By: Mark Colbert with Mark Currey
Recorded and mixed by Mark Colbert
Recorded at: Capitol View Studio – Little Rock, Arkansas
Steal This Music – Lafayette, Colorado (Electric Guitar – Unless You Move)
Night Owl Studios – London, UK (Piano – I Don't Wanna Do This & All I needed)
Mastered By: Steven Berson at Total Sonic Media – Austin, Texas
Mark Currey: Vocals, Acoustic Guitar, Hi-String Acoustic Guitar, Electric Guitar
Chuck Dodson: Keyboards, Piano, Organ
Matt Stone: Electric 6 & 12-String and Baritone Guitars; Dobro, Mandolin, Banjo, Pedal Steel
Daniel Schoultz: Upright, Electric and Electric Fretless Bass
Bart Angel: Drums
Mark Colbert: Percussion
Rob Shirakbari: Piano
Whitman Bransford: Organ
Larry Brick: Acoustic Guitar
Nathaniel Greer: Electric Guitar
Scott Chance: Electric Guitar
Brad Williams: B-Bender Electric Guitar, Vocals
Bryan Frazier: Electric Guitar
Geoff Robson: Violin & Viola
Ethan Young: Cello
Bonnie Montgomery: Vocals
Charlotte Taylor: Vocals
Amy Garland Angel: Vocals
Pearl Brick: Vocals
Mandy McBryde: Vocals
Barb Raney: Vocals
All songs written by Mark Currey
All tracks ©2017 MoonPie Music (ASCAP)
All rights reserved. Used by permission
Drunken Angel Choir
Kathleen King, Kimberly Roth, Dennis Edge, GibAnn Berryhill, Trey Johnson, Reade Mitchell, Sarah Woolf, David Valley, Ellie Currey, Bryan Frazier, George Henderson, David Flake, RJ Looney, Kim Currey, Lucinda McGoldrick, Justin McGoldrick, Noah Currey, Stephanie Smittle, Stephen Koch, Barbara Raney, and Ruth Eason Hooper
— Viola Krouse
[amazon_link asins='B073MZRYBH,B073N2T3JS' template='ProductCarousel' store='maasc-20′ marketplace='US' link_id='1ddbd200-58aa-11e8-bacb-291b2ec1f541′]