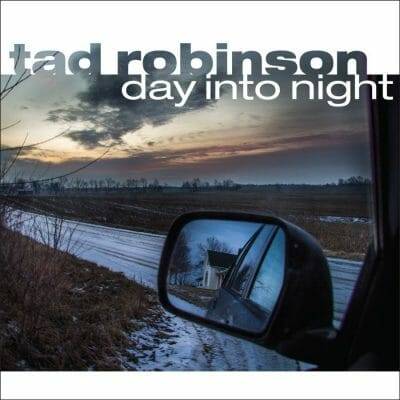 Tad Robinson is a soul singer worthy of compare to greats like Al Green and Marvin Gaye. He is also a talented songwriter just as capable of writing and performing his own songs about the many nuances of relationships as he is of doing a great c0ver like the one on Day Into Night of Bobby Blue Bland's "Lead Me On."
Day Into Night is perfect for late night listening, for setting a romantic mood, or for listening alone and reminiscing. He is accompanied here by the Severn Records house band, which includes guitarist Johnny Moeller of Fabulous Thunderbirds fame, and guest guitarists Anson Funderburgh and Alex Schultz. Of course, there are plenty of horns, since you can't have real soul without them!
Funderburgh particularly adds punch to "Lonely Talking" and Schultz shines on rhythm guitar on "Nightwatch." Robinson's vocals are effortlessly perfect throughout, from the opening "Soul Lover," which instantly puts you in the groove, throughout the entire album. And he proves he is no slouch as a harmonica player as well on "While You Were Gone."
Soul music, when it is really good, is deceptive: fairly simple at first listen but full of emotional depth. Robinson has the perfect voice and delivery and all there is to say is welcome back, on this first CD from this talented musician in five years. It was worth the wait.