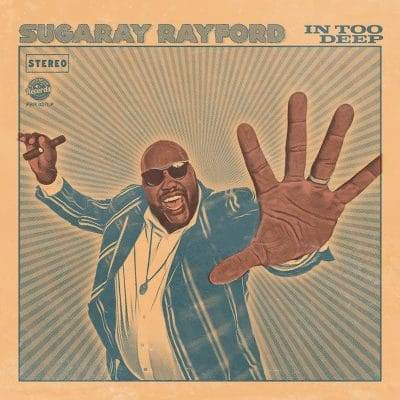 Sugarray Rayford
In Too Deep
Forty Below
The force of nature that is Sugarray Rayford has returned with In Too Deep. The two-time B.B. King Entertainer of the Year and Grammy nominated vocalist, arguably today's leading soul-blues artist, keeps his successful 2020 formula intact by working again with Forty Below owner Eric Corne, who assembled an impressive cast of supporting musicians and wrote eight of the ten, co-writing just two with Rayford. Like Buddy Guy's relationship with Tom Hambridge, it sounds as if these are personal songs penned by Rayford. Together he and Corne tackle a host of social and political issues as well as the typical blues themes of love and life struggles. Rayford delivers his messages with a blend of stirring soul and gospel with slight hints of blues along the way.
The musicians include tremolo king Rick Holstrom (who this week releases his own album of instrumentals, Get It!). Eamon Ryland and Corne play lead guitar on the tracks where Holstrom is absent. Sasha Smith and Drake Munkihaid share keyboard duties while bassist Taras Prodaniuk (Lucinda Williams, Richard Thompson) and drummer Matt Tecu round out the core band. Other support comes from percussionist Monette Marino Keita and the horns of Aaron Liddard (sax, flute), Simon Finch (trumpet, flugelhorn) and Tom White (trombone). Eric Gorfain (violins) and Richard Dodd (cello) add strings while Corne and Gia Ciambotti sing backgrounds.
Rayford, a war veteran himself, opens with "Invisible Soldier," to the blaring horn backdrop with lyrics that point to PTSD – "Living after midnight/ Same movie playing in my head I can't change the channel /Pulled the rear view out again." The anguished title track has the singer pleading to escape from the financial albatross of too much debt. Ryman's piercing, jabbing guitar adds to desperate feel of Rayford's cries. Rayford becomes preacher-like in "No Limit to My Love," an R&B ballad colored by Smith's keyboards and Ryman's judicious use of wah-wah effects over which Rayford's window shattering vocals soar.
Perky horns and syncopated rhythms push "Under the Crescent Moon" while "Miss Information" hits harder both musically and lyrically as Rayford decries our economic and racial divides, fueled by "fake news" – "Lobbied by liars / At work in the mire / Go cue the choir/In the two thousand twenties / Some people have plenty / While others are empty." Keita's percussion adds to the frenzied intensity as Rayford urges that only love can save us. He stays in this vein with the a cappella gospel hand-clapped hymn "Please Take My Hand," citing both the spirit of the Civil Rights era and today's assault on voting rights, made ever urgent in the chorus "Ain't that a man? /Ain't this my land?" He brings similar urgency to "One," focusing on saving the environment before it is too late.
Having imparted these messages, the last three tracks point to optimism and joy, first with the rousing "Gonna Lift You Up" and then to the album's standout track, likely nodding to his wife in the ballad "Golden Lady of the Canyon." The depth of emotion in his vocal here is simply jaw-dropping. Rayford closes the album as if he is closing one of his pulsating live shows, getting us on our feet with the anthemic "United We Stand," replete with encouraging quips, shouting horns, funky basslines, and background vocals.
While that final track epitomizes his showman's side, Rayford is careful to remind us that we're dealing with critical issues today just as an athlete would use his platform to do the same, merging the roles of entertainer and uniting leader. Few singers possess Rayford's vocal power and even fewer can credibly assume this mantle.
Help Support Making a Scene
Your Support helps us pay for our server and allows us to continue to bring you the best coverage for the Indie Artists and the fans that Love them!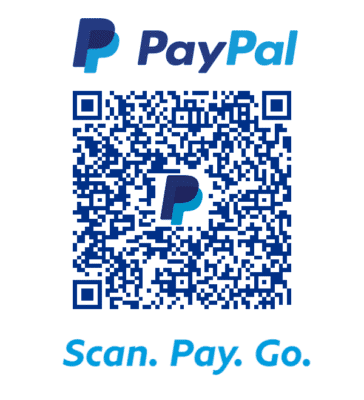 FOLLOW US ON INSTAGRAM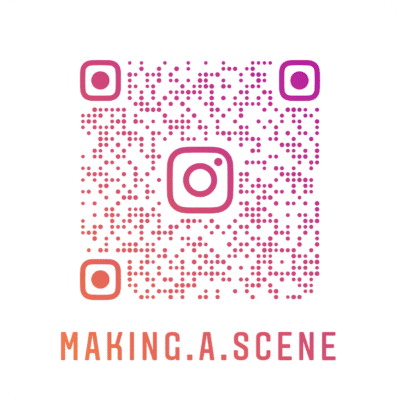 Subscribe to Our Newsletter