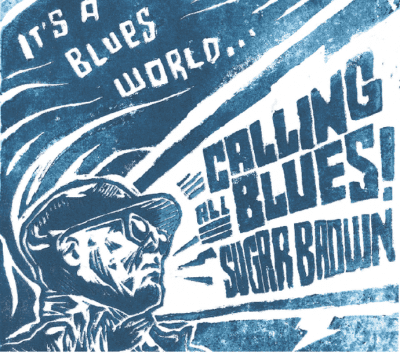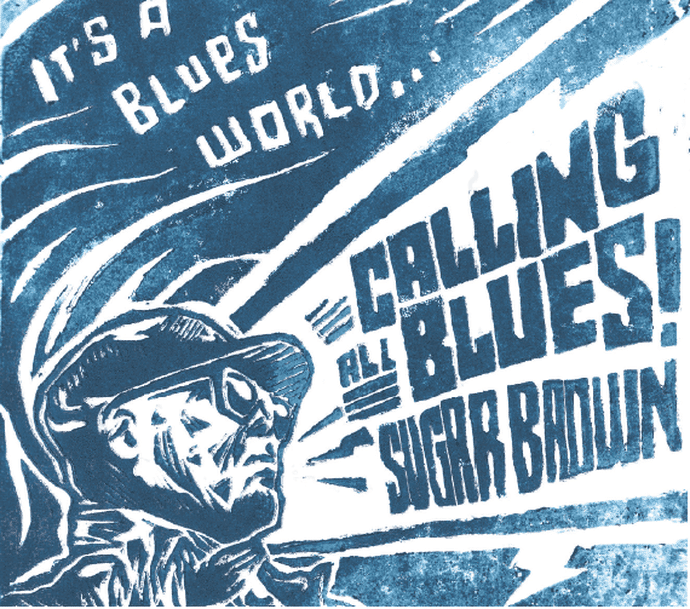 Sugar Brown
It's a Blues World (Calling All Blues!)
Self-released
As one might expect from a Ph.D. college professor, Toronto-based Sugar Brown's blues are both deep and eclectic. His journey to this point is rather unusual for a blues artist. He was born Ken Kawashima, to a Japanese father and Korean mother, raised in Bowling Green, OH before migrating to Chicago to pursue his studies. Okay, now you likely figured out that Brown fell n love with blues while in Chicago. Yes, and he went further; playing with Taildragger (who gave him his nickname), Rocki' Johnny Burgin (who plays extensively on this album), Willie Kent, and many others. Welcome to Sugar Brown's third album, It's a Blues World (Calling All Blues!).
Brown began to gather momentum when winning the Toronto Blues Society Talent Search in 2013. Incidentally, he teaches East Asian Studies at the University of Toronto. Brown went on to reach the finals in the IBC in 2017 and has since performed in many Canadian festivals.
Brown explains his broad encompassing view of the blues this way, "Each song here is a blues world. The go from country to urban, form '30s to '70s, but they are little worlds within the blues. My last name, Kawashima, means river-island in Japanese. You can think of each song as an island in a river. You can flow down the river, stopping and listening to one, then moving onto the next."
These are all Brown (vocals, guitar, harmonica) originals but he's not at reticent in providing his influences and inspirations for each one. He cites John Lee Hooker and Frankie Lee Sims for the opening "Hummingbird." Right away, Brown selects a different kind of instrumentation than many blues artists, using Julia Narveson's (aka Minnie Heart) baritone sax to drive the tune. Other tracks feature fiddle and banjo for example. "Hard to Love" was inspired by the acoustic fingerpicking stylings of Floyd Council and of Kansas Joe McCoy, husband of Memphis Minnie. "Lousy Dime," an album highlight has the feel of Tom Waits with Nichol Robertson's banjo and Minnie Heart's fiddle giving it a country blues vibe. The passionately sung title track is an homage to Little Mack Simmons but the lyrics stem from America's plight under Trump.
Lonnie Johnson and Big Bill Broonzy echo through "Tide Blues' and "Love Me Twice' is based on Bob Dylan's "it's Not Too Late" channeled via Chicago's West Side sound. Brown is mostly old-school, rendering country blues in "Brothers," boogie in "Lookin' For Two O'Clock," jump blues in "Dew On The Grass," and hints of rock n' roll with "What I Know."
There's no doubt that Brown is a rising talent, putting his knowledge and passion together full throttle for this effort.
[amazon_link asins='B07BHYTYHL,B01MT0Y9Y4,B07B51BB48,B073SNN4HQ,B01MZ1NBYC,B07B535KJQ,B01MU2HP4T,B00JABN9KS' template='ProductCarousel' store='maasc-20′ marketplace='US' link_id='57720786-7362-11e8-ace2-1bf7cf22f353′]