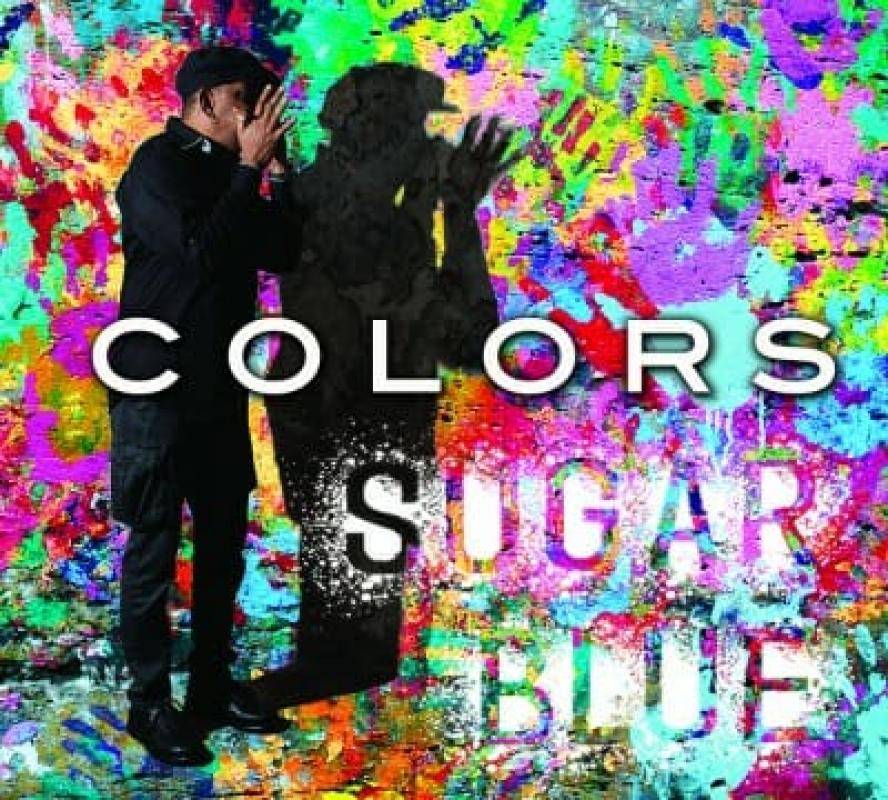 Sugar Blue
Colors
Beeble Music
James Joshua "Jimmie" Whiting better known as Sugar Blue was born in Harlem in December 1949. His mother was a singer and dancer at the Apollo Theater. His aunt gifted him with his first harmonica and he wailed along with Bob Dylan and Stevie Wonder songs. He was further influenced by Jazz greats Dexter Gordon and Lester Young. In 1975 Blue made his first recordings with Brownie McGhee and Roosevelt Sykes. In 1978 Blue re-located to Paris where he hooked up with members of the Rolling Stones. He played harp on their single "Miss You" included on their "Some Girls" album; Blue can also be heard on the Stones' "Emotional Rescue" and "Tattoo You" albums. In 1978 and 1979 he recorded with Louisiana Red. In the early 1980's he recorded two albums of his own. Blue returned to Chicago where he learned from the masters of blues harmonica; Big Walter Horton, Carey Bell, James Cotton, and Junior Wells, and in 1988 recorded with Willie Dixon. Blue is the holder of three Blues Music Award nominations as Best Instrumentalist – Harmonica and winner of three Chicago Blues Awards. Blue has ten albums under his own name the last being 2016's "Voyage" hailed as the most positive musical statement of his illustrious career.
"Colors" was written and recorded on four continents; at recording studios in Chicago, China, Italy and South Africa. Blue, harmonica and vocals; is accompanied by long time band members, guitarist Rico McFarland and keyboardist Damiano Della Torre, three bassists and two drummers. Included are contributions from several other guesting musicians. All of the songs are written or co-written by Blue except one.
Blue opens with "And The Devil Too", a tribute to Bo Diddley co-written with Nick Tremulis, featuring a boogie beat as Blue's harp dances about. "Bass Reeves" is an especially interesting bit of history as it's based on the life of the first black deputy U.S. Marshall west of the Mississippi. Born a slave in 1838 Reeves was freed during the Civil War and lived among the Cherokee Indians. Because he knew the territory he was appointed a U.S. Deputy Marshall in 1875 and served until 1893. When Reeves retired from Law Enforcement in 1907 he had 3000 arrests and put down 14 outlaws. A good vocalist Blue is joined on these songs by his wife, bassist and co-producer Ilaria Lantieri, who also plays on "Dirty Ole Man" and "Keep On". The drums are played by Brady Williams.
The lone cover is the Lennon-McCartney written "Day Tripper" with bassist Johnny Gayden, additional guitarist Marco Guarnerio and background vocalist Jennifer Hall. On "Good Ole Days" New Orleans' Washboard Chaz sits in. "Shanghai Sunset" features Ling Bo on the Sheng, an ancient reed instrument and predecessor to the harmonica.
This is another great album from the versatile harmonica wielding Sugar Blue.
Richard Ludmerer