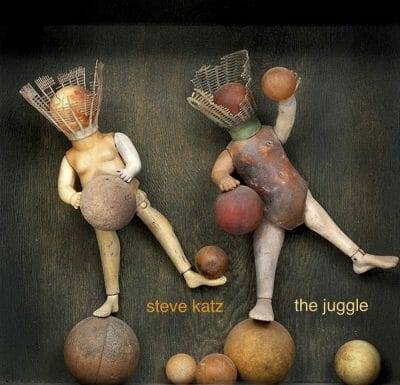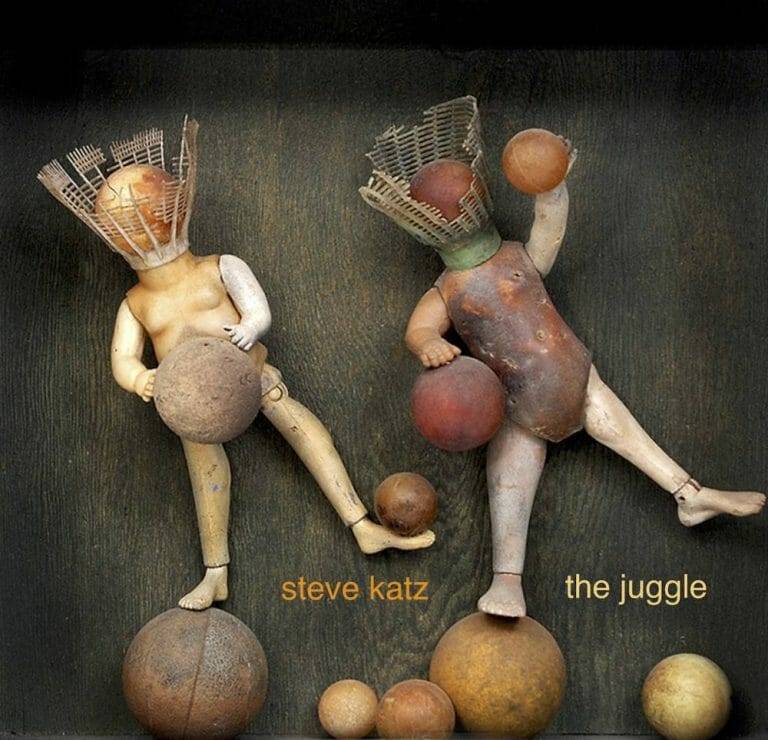 Steve Katz
The Juggle
Independent
At the age of fifteen Steve Katz was already studying guitar with Dave Van Ronk and Reverend Gary Davis. He met guitarist Stefan Grossman and together they spent time rediscovering bluesmen Mississippi John Hurt, Skip James and Son House.
Living in Greenwich Village Katz and his friends, Grossman, Maria Muldaur, John Sebastian, and David Grisman became interested in jug band music; the music of Gus Cannon's Jug Stompers and the Memphis Jug Band. Together they formed the Even Dozen Jug Band and released one album in 1964 on Elektra Records.
Katz was teaching guitar when he joined the Danny Kalb Quartet and when Al Kooper decided to join in 1965 they formed The Blues Project. The "project" experimented by mixing traditional blues with Katz's original songs.
After disbanding The Blues Project; Katz, Kooper, Bobby Colomby and Jim Fielder started a new project based on Kooper's songs. Influenced by The Electric Flag they added a horn section and formed Blood, Sweat & Tears and released "Child is Father to the Man" in 1968 on Columbia Records. Kooper left BST and David-Clayton Thomas became lead singer. BST won three Grammy Awards and three Down Beat awards. Katz wrote many songs for BST but only stayed five years.
Katz became a record producer and produced albums for Lou Reed and Eliot Murphy. In 1976 he returned to music as a member of American Flyer with songwriter Eric Kaz, Craig Fuller of Pure Prairie League, and Doug Yule from The Velvet Underground. In 1977 Katz began working for Mercury Records and eventually became Vice President. Ten years later he became managing director of Green Linnet Records and produced traditional Irish music. Katz is also a professional photographer and in business with his wife Alison Palmer, a ceramic artist.
Katz occasionally re-invents himself with music. In 2007 Katz re-united with Stefan Grossman and Danny Kalb to form an acoustic trio. Together they released a wonderful album "Played A Little Fiddle" on Grossman's Guitar Workshop label. Once again we got to hear Katz' beautiful voice, as he accompanied himself on harmonica and guitar, in various combinations with Grossman and Kalb.
Katz talks about "The Juggle". "It started out as a live album. Most of it still is, some of it in front of an audience, and some live in the studio in a few takes or less. Aside from a harmonica overdub, a harmony vocal, and a couple of surprises, this album has no frills and even a few mistakes. It is an acoustic retrospective of the way I originally wrote some of my songs, the songs that inspired me from my early folk days, and a medieval children's ballad that I just had to throw in."
This retrospective includes his song "Kettle of Fish" about what it was like growing up in the Greenwich Village folk music scene of the 1960's; to acoustic versions of songs recorded throughout his career.
There is "Take Your Fingers Off It" recorded with the Even Dozen Jug Band; "Steve's Song" recorded with The Blues Project; and "Sometimes in Winter" recorded by Blood, Sweat, and Tears; and these are just some of the songs reprised from these bands.
Katz pays tribute to Lou Soloff a great jazz trumpeter and member of BST; and to bluesmen Skip James, Mississippi John Hurt, Reverend Gary Davis, and Dave Von Ronk. He also pays tribute to Bessie Smith and Lou Reed; and throws in a children's song and others from his musical career.
This is not just a sentimental journey but a truly beautiful album from Katz whose voice seems to have improved with age. "The Juggle" is from a man who realizes that music is an essential part of life.
Richard Ludmerer