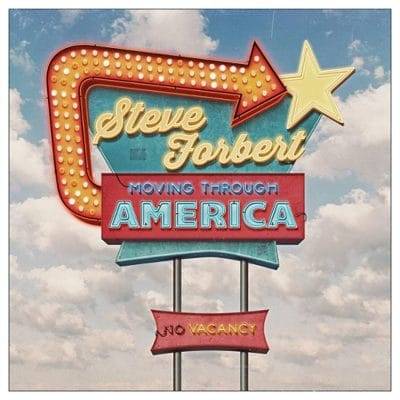 Steve Forbert
Moving Through America
Blue Rose
Admittedly this writer was smitten with singer-songwriter Steve Forbert's 1978 debut, Alive on Arrival and its 1979 follow-up Jackrabbit Slim. He's made close to twenty records since with a few worthy gems such as 1997's Here's Your Pizza and 2012's Over With You, continually maintaining his signature folk-rock style. His voice, an acquired taste for many, hasn't really changed very much either nor have his songwriting skills. For whatever reasons, his catalog beyond those first two weren't too appealing to yours truly until now with Moving Through America, his 21st album. His witty character sketches are still charming, and he chooses to write quirkily about everyday subjects and overlooked details like few do. Importantly, he seems to be having as much fun as that young writer of the huge 1979 hit "Romeo's Tune." The Mississippi-bred Forbert who first made it big in New York, is the consummate troubadour, so the album title is certainly fitting. He knows the small towns, urban centers, highways and byways better than most. For all we know, he doesn't need to rely on GPS, unlike a forlorn character herein and most of the rest of us.
The single and album opener "Buffalo Nickel" offers an unveiled condemnation of the American white man's genocidal actions in the expansion to the American West – "We had to go an' slaughter ev'ry Buffalo hers/And we couldn't leave an Indian be." To realize that this coin was in use for twenty-five years is really not startling considering the even longer lives of Confederate statues, many of which are coming down just recently. From the bitterly serious to whimsical in one fell swoop, Forbert teams with guesting electric guitarist Gurf Morlix on "Fried Oysters" where the gent just cannot bring himself to eat until his late arriving girlfriend joins him. The title track arrives in the third position as a Latin-tinged and bluesy chronicle of a ten-day tour through the Midwest in 2017 which such locales as Reynoldsburg, Ohio to the more well-known Madison, WI and various stops in between colored with such details as where they serve "Cocktail from the fifties with an olive in a glass."
The amped-up Neil Young-like "Living the Dream," is about a newly released prison drug dealer where life is now "peaches and cream." Forbert goes on to use another well-worn cliché in the syncopated "Please Don't Eat the Daisies," railing in his own witty way about climate change – "Polar ice caps melt away and still we chop down trees." He touches on the homeless crisis in "Times Like These," portraying a homeless person moving from one camp to another. In a song filled with spot-on imagery, this line may have the most impact – "it's hard to even rhyme in times like these." In some ways, we could consider it a sequel to "It's Too Bad (You Superfreak)," about a character with a bad gambling habit, a few notches above homelessness. This should remind the old-time fans like this writer of "Going Down to Laurel."
Sandwiched in between are "I Can't Get Back," the prototypical driving song where the narrator is impossibly lost, with a clever but odd reference to Neil Diamond's "Sweet Caroline," which is celebratory. The jangly, guitar driven "Say Hello to Gainesville" in its Petty/Heartbreakers rendering is indeed a nod to the native rock icon.  It begins with "Orange juice with natural vitamin C Growin' down in Florida on the sunshine tree," his way of recalling a time when almost all the orange juice came from Florida which eventually turns into nostalgia about Petty, citing "Running Down a Dream" and Free Fallin'" amidst these lyrics – "Lookin' at a photograph you snapped of me/Back when it was taken I was 53/That's the year Tom Petty played the Super Bowl/Superbowl meets rock 'n' roll."
The playful side emerges again on "What's a Dog Think?" with lines that really capture those quizzical expressions you often get from your pet with this being this writer's favorite – "What's a dog think you're doing/When you're vacuuming the floor? / What's that random forward, backward/ Noisy, nonstop motion for?"  If Forbert had only added some lines about raking leaves. Oh well.  The closer is "Palo Alto," perhaps the most surprising of all and a story so rich that you wonder how Forbert uncovers them. USS Palo Alto was a cement ship built but not completed before WWI which was mothballed in the Oakland Naval Shipyard until an amusement company bought it in 1929 and relocated it to Aptos, CA, planning to convert it to an entertainment complex, only to be subverted by Great Depression and Prohibition, the boat subsequently purchased by the state and left to decay. There could easily be some metaphors at play here. That's for you to decide.
Steve Forbert – consistent, never wavering, insightful, witty, or bitter depending on the subject. This should sit near the top of his storied catalog.
Help Support Making a Scene
Your Support helps us pay for our server and allows us to continue to bring you the best coverage for the Indie Artists and the fans that Love them!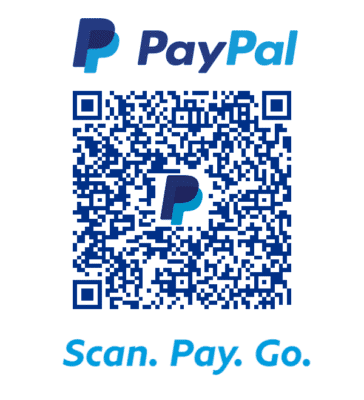 FOLLOW US ON INSTAGRAM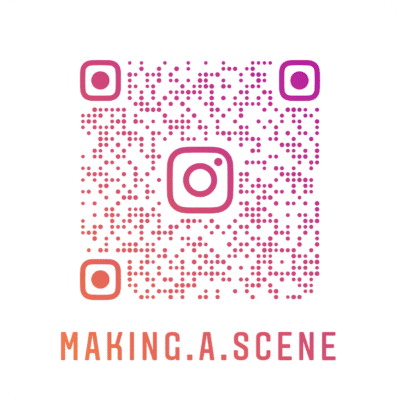 Subscribe to Our Newsletter