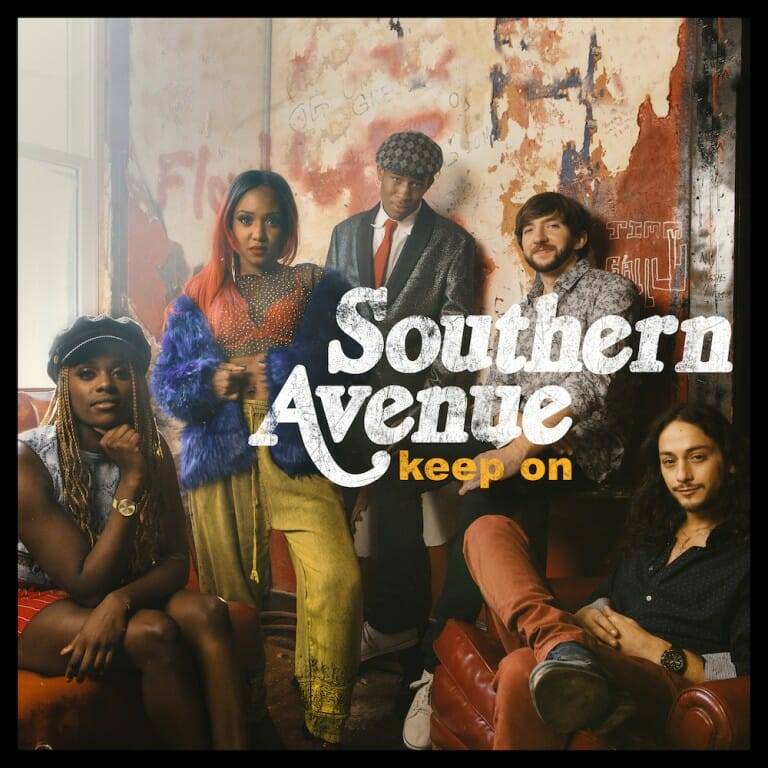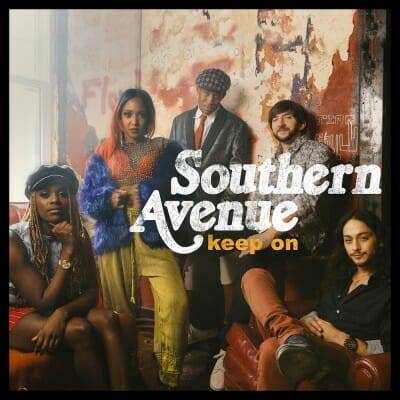 Southern Avenue
Keep On
Concord Music Group
The band "Southern Avenue", named after the street that leads to "Soulville" the original home of Stax Records, combines soul-blues and gospel infused R n' B. They released their self-titled debut and took home the 2018 Blues Music Award as Best Emerging Artist Album.
When Israeli born guitarist Ori Naftaly came to Memphis to participate in the 2013 International Blues Challenge he decided to stay. He also felt constrained in his own band and soon met the gospel trained singer Tierinii Jackson and her sister drummer Tikyra. Keyboardist Jeremy Powell a graduate of Stax's renowned music academy rounded out the winning band. The current lineup on "Keep On" includes guest bassist Gage Markey. Ori says "making this album was an interesting journey. Our first album was recorded very fast and released very fast. With this one , we spent a long time planning, and we knew how we wanted it to sound. For me, it's a big progression from the first album." Tierinii adds "the experience was completely different from making the first one, we learned a lot about each other and a lot about the band."
Producer Johnny Black states "The thing that stood out most to me about Southern Avenue is their dedication to making this record 'the hard way'. Even in the selection of studios; by picking Sam Phillips Recording, the band, in essence, forced themselves to record within the same parameters as some of their heroes. And while that process may have taken extra time, it was well worth the effort."
The primary songwriters on this all original recording are Naftaly and Tierinii Jackson who by themselves have written six of the songs including the fabulous "Whiskey Love", "Savior", "Too Good For You" and "We Are Not So Different". They wrote "We're Gonna Make It" with sister Tikyra; and four more songs with producer Black including the opener "Keep On" with some big beats from Tikyra, and my favorite "She Gets Me High". On all of the songs we get to hear Tierinii's beautiful lead vocals.
William Bell, the soul blues icon, is both co-writer and additional vocalist on "We've Got The Music" written with Tikyra and Naftaly. Bell comments "In terms of new artists with the talent to become the stars of the future, you need to look no further than Southern Avenue."
This time the horn section of Art Edmaiston, tenor and baritone saxophones; and Marc Franklin, trumpet, flugelhorn and arrangements are added on each and every track thus completing the fabulous production.
Tierinii says it best "when we come together, the music we make together is music we could never come up with individually"; while Naftaly asserts "I'm proud that we don't sound like anyone else".
If you thought that Southern Avenue's first album was an award winning effort. I can tell you "Keep On" is even better.
Richard Ludmerer