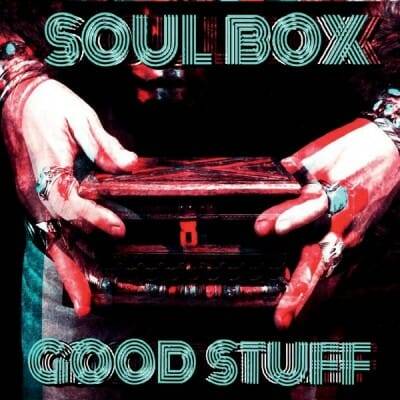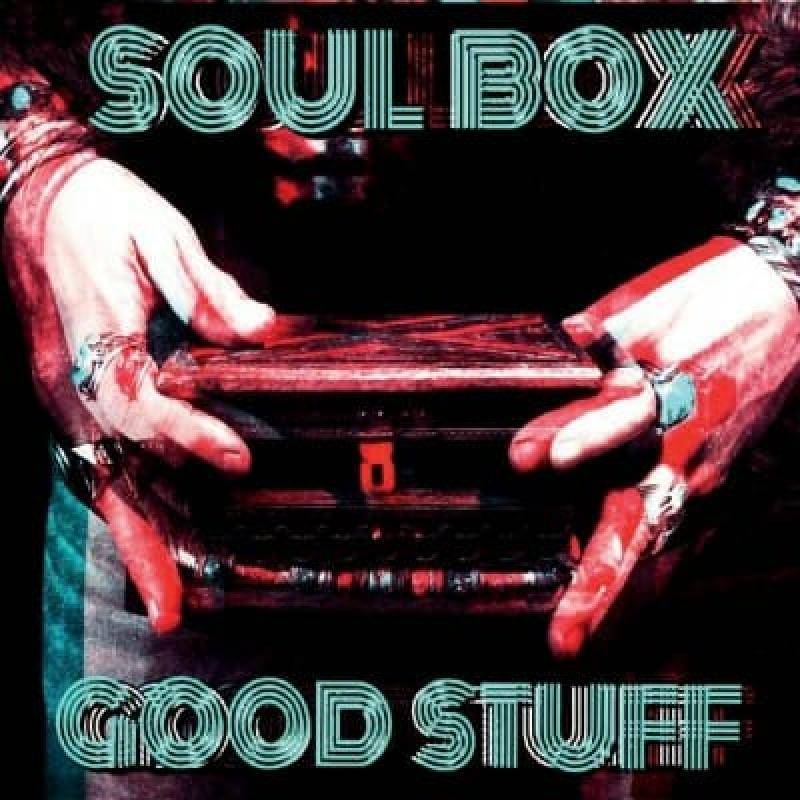 Soul Box
Good Stuff
The band Soul Box is everything that the name implies. Simply put this band lays down some grooves that, uhm, well, are really great tunes to, ah… do it to.
Soul Box has just released their second offering "Good Stuff" and yeah, you're going to want to dig out the candles, incense and that bottle of wine. Grab your other by the hand and head to a dimly lit bedroom.
A little bit about Soul Box
The Band Soul Box came to my attention by way of a Festival promoter, John Hall from Boston and then I had the honor of judging the 2018 Boston Blues Society IBC challenge which Soul Box won.
Soul Box officially formed in late 2015 and released their first self-titled CD in march the following year. The band is a glorious mix from a couple other bands, the Gregg Miller Group and Dirty Sugar. Ric Naistatd on Bass, who I first saw in a band Track44 was added around that time.
Soul Box consists of George Howard on Vocals, Gregg Miller on Guitar, Ric Naistadt on bass, Rob Megna on drums and Matt Smith on keyboards.
All seasoned musicians bringing an eclectic mix of styles that blend into a soul/funk/rock fusion. George is the ultimate Soul front man from tone to style to appearance. I don't think I can adequately describe it, just go to a show if you can. Guitar and Keys in this band is fantastic. Playing the style perfectly but infused with great rock overtones and solos. The Rhythm section gets the same accolades.
Good Stuff
Alright, lets get some Good Stuff. This CD starts off like any good love making session should with the tune "Slow Grind". Pumping in a slow deep rhythmic fashion you'll have to hold back a little before this song is over. Next up is the tune "Nobody" a little bit more of a rock/funk tune, picks up the pace while maintaining that rhythm and throws some scorching guitar solo at you. By then end you'll be sweating though.
Next up is the tune "Flowers", no rest for the wicked here but you will still be able to handle the pace.
Alright, title track "Good Stuff" just came on. You're a little tired but the pace just went into overdrive. You're sweating now but having the time of your life. Screaming and moaning ensues. When the guitar solo hits you're sure you're going to pop but you keep it together like a pro.
Phew, still here? The tune "Alright" comes on and you're thankful that your heart is going to get a rest. This great soul tune has the feels. Motown, soul, rock. all there. There are a couple more great tunes on this CD but frankly, I'm spent. You'll have to go out and buy this one folks. Call your significant other; get the fireplace warmed up because it's going to be a party.
This is a great CD start to finish. Soulful and gives great groove. You'll be hip swaying from start to finish. Get the CD at all major online outlets or use the Amazon link below or on CD Baby.
By Adam Signore