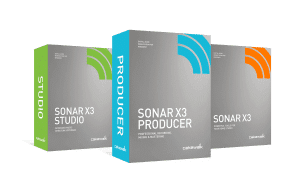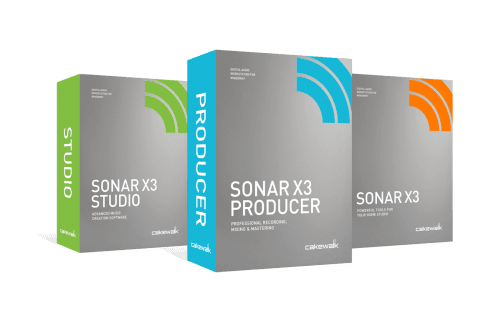 Sonar X3
Lets face it, once you find a DAW that you like and you have gone through the learning curve it's pretty hard to change. But, if you are looking to get your first full DAW or you feel your DAW is not giving you what you want, you might want to consider Cakewalks Sonar X3 Producer ($499 MSRP).
Cakewalk started making sequencers 25 years ago, moved onto windows 3.1 with their first real DAW and in 2001 Cakewalk Sonar Series was born. Since the first Sonar to the current Sonar X3 the software has gone through 11 upgraded versions, with a new major upgrade almost every year. Sonar X3 comes in three versions to fit any musician's budget; Sonar X3 ($149), Sonar X3 Studio ($249) and Sonar X3 Producer ($599).
What You Get
The one the thing that has always impressed me with Cakewalk is the amount of value they put into their software. It seems almost every month I get an email about some new plugin, set of sounds, presets or something is available for me to download free. Not to mention the valuable tips and techniques that are available on the Cakewalk blog and their Youtube channel. But right out of the box, Sonar X3 studio and producer, come with some impressive tools, soft synths, plugins and features. Lets go through a few of them.
All three versions of SONAR X3 (X3, Studio and Producer) feature the same unlimited audio, MIDI Tracks, effects and sends, as well as the same 64-bit up to 384Khz recording as well as the new VST3 support. All three also come with a Session Drummer 3(a great drum sequencer) and Overloud's TH2 Guitar Amp Simulator (for those who just can't crank it at home). All three versions come with a suite of great sounding FX's. Delays, Chours, Compressors, EQ's, etc. The list is long and I encourage you to go to their website to look over what you get.
https://www.cakewalk.com/Products/SONAR/Versions
When it comes to soft synths, there is no lacking in what you get with Sonar X3. With the basic version you get 12 soft Synths from Roland Groove synth to Dreamstation. With the Studio version you get 19 synths where they add Dimension LE, Rapture LE, Cyclone and Z3TA + Classic among others. Of course in the studio version they really up the anti with 23 synths including Dimension Pro, True Piano, Addictive Drums 2, AAS Strum Acoustic and Lounge Lizard and the pro version of Rapture!


Some of the stand out additions to the Sonar Plugin collection (Studio and Producer Versions) are:
iZotope – Nectar Elements
This Vocal Plugin (actually you can use it for almost any instrument) can get great results quickly by loading one of Nectar's professionally-designed Style presets in genres like Rock, Pop, Folk, Soul, and Voice Over & Dialogue. From there, easily customize your sound by adjusting special per-Style controls like Presence, Drive, and Grit. Need to fix pitch problems, remove pesky "ess" sounds, or reduce room noise in your recording? Nectar Elements has you covered there, too. With 10 powerful vocal processors working hard behind the scenes, Nectar Elements offers simple, intelligent controls that let you focus on your sound, not your set-up.
Melodyne: Melodyne pitch correction with ARA integration on a track-by-track basis. The great thing about this plugin version is Sonar and Melodyne have created a way to integrate Melodyne directly into the Sonar interface. What this means you don't have to transfer voice clips to and from the plug-in; you can do it all live and edit your tracks in Melodyne in realtime! If you are not familiar with Melodyne, (check out the videos below) this powerful tool that can correct vocals that are not on key, you can create harmonies from existing vocals, fix timing issues and convert ANY audio melody to a MIDI track that can be played on any MIDI instrument or convert it to sheet music for lead sheets. The essential version that comes with Sonar only works on Mono source material (Such as a Vocal Melody, Bass Line, single drum part, etc), but you have a path to upgraded the editor versions directly from Melodyne, which will allow you to import mult timbre audio such as Piano, guitar strums and picking etc. This is an extremely powerful tool no matter which version you have and Sonar Gives you this FREE.
Dimension Pro 1.5 (Studio LE version, Producer Full Version)- Dimension Pro is the critically acclaimed synthesizer that combines real instruments with advanced synthesis giving you endless sound possibilities. The immense sound library DVD included with Dimension Pro makes it the ideal go-to instrument for musicians, while its deep editing and sound design capabilities have a natural appeal to sound designers. Dimension Pro offers an abundance of vital useable sounds, that range from pristine realistic acoustic instruments, thumping basses and cutting leads to complex, evolving atmospheres.

Rapture 1.2.2 (Studio LE Version, Producer Full Version) – Combine power, elegance, control and unbeatable sounds – Capable of producing rich, hypnotic and rhythmic basses, leads, and pads Rapture is perfect for performing and designing the modern synthesized sounds igniting today's pop, dance, and electronic music. Rapture's non-aliasing resampling engine sets a new standard for sound quality and produces pristine high-resolution sampling and playback. Its advanced modulation capabilities include over 40 Step Generators per patch, providing an intuitive interface for generating rhythmic sequences.

Linear Phase Mastering Plugin Suite – (Studio and Producer) This suite can make or break a great mix. Multi band compressor, Linear Phase EQ, and Boost11 a very musical Peak Limiter.
Nomad Factory's Blue Tube Plugins – (Studio and Producer) The Studio Mixing Suite includes a complete set of 19 different dynamic, EQ, and effects processors from Nomad Factory. This suite is designed to emulate the vintage gear that dominated the legendary analog studios where classic tracks were born. There is a module for every situation in this bundle. Dual Phaser, Dual Chorus, Oilcan Echo, 3D Tempo Delay, reverb, 6 parametric, graphic, programmable EQs and an array of dynamics processors to keep your levels under control.

Cakewalks exclusive Prochannel – (Studio and Producer) I have to say this is one of my favorite and has turned into my go to plugins in cakewalk. The prochannel allows you to create your own channel strip on each individual channel (or Buss) with EQ, Compression, Tape Saturation, Console Emulation, Breverb, Tube Saturation and so much more!

Work Flow
One of the major factors in picking a DAW is going to be how the interface stays out of the way of the creativity. It is important that your DAW have the ability to access major complicated functions in a very intuitive and musicians friendly manner. Sonar has spent a lot of time and effort to accomplish just that. With the new Skylight Interface, the user can configure their workspace to be as intuitive and musician friendly as you need it to be. From the Unlimited Undo, to multiple (and virtually unlimited) take lanes and comping on every track, to built in audio editing tools such as the Smart Tool and the Smart Grid. Sonar X3 does not disappoint in getting out of the way of the musicians creative flow and giving him the tools to even go beyond what he thought would be possible.



Conclusion
No Matter if you are a first time buyer of a new DAW or you are looking to move up (or on) to another platform, you should give Sonar X3 a look. With the amazing amount of additional third party software that comes with Sonar X3 it almost pays for its self. Then you add all of the great Cakewalk synths, plugins and sounds and you have a complete out of the box solution to almost any production need. Sonar X series is a strong powerful DAW platform that can satisfy any demanding audio production need.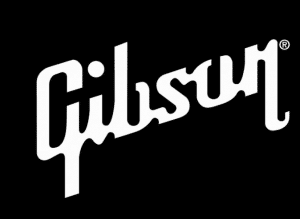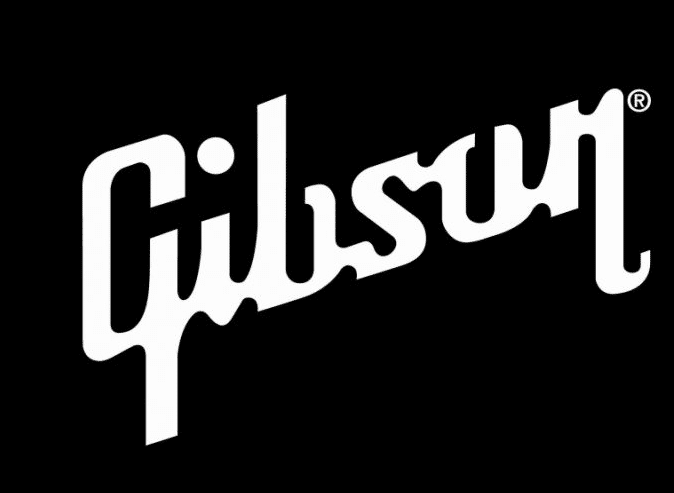 One other consideration is if you are going to invest in a brand you want to make sure that it will continue development well into the future, especially in these harder financial times. Despite the fact that Cakewalk has been in business for over 25 years, they recently announced that Gibson (Gibson guitars, Tascam, TEAC, KRK, Stanton, Cerwin Vega, Baldwin Piano's, Slingerland, Epiphone, etc) has acquired Cakewalk and is making Sonar the Flagship product in the Tascam Professional Software line! This has led to a lot of excitement and anticipation over the future Sonar X series. In a very strategic and bold move, Gibson is leaving Cakewalk, as a company, intact in their Boston offices to continue doing developing as they have been for the past 25 years. But now they will have the resources and marketing muscle that a company like Gibson can bring!
I have been using Sonar for quite some time (since before the X series), and I have recorded many projects, many that have topped various radio charts. With each upgrade I was always left in amazement over what new tools were put at my disposal and how easy it was to use them. Sonar X3 is no exception! I always get a kick out of my friends who use ProTools, Logic, etc who come over and are impressed with what I can do with Sonar. I encourage you to look at the video's and see for yourself what Sonar can bring to your recording and production's needs. And if that is not good enough for you, you can go to the Cakewalk website and download a free demo of the software for you to try and play with. Let's be honest, how can you go wrong?
Richard L'Hommedieu
Midnight Circus Productions and Touring
See what others are saying on the Linked in Group!
To Get a Great Deal on your own copy of Cakewalks Sonar X3 Click Below!! If you buy now you get up to $150 in FREE Additional Plugins!!