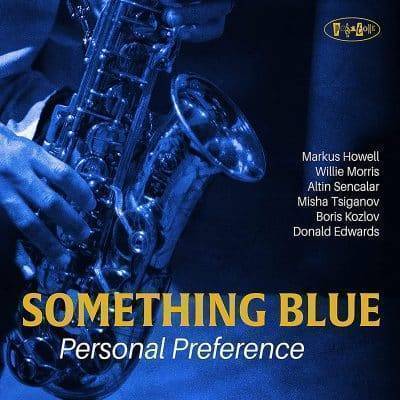 Something Blue
Personal Preference
Posi- Tone
Every so often producer Marc Free and engineer Nick O'Toole of Posi-Tone Records take the opportunity to showcase new artists. Sometimes this is under the banner "New Faces" but at others the pair introduces new artists in the company of label mainstays. Such was the case with 2018's Something Blue – Maximum Enjoyment which featured a sextet of alto saxophonist Alexa Tarantino, trombonist Nick Finzer, and tenor saxophonist Sam Dillon, backed by the label's main rhythm section of pianist Art Hirahara, bassist Boris Kozlov, and drummer Rudy Royston. Tarantino and Dillon have appeared in several high-profile contexts on other labels since. Consider then, Personal Preference to be a follow-up of sorts, although Kozlov is the only returning member. Alto saxophonist Markus Howell and drummer Donald Edwards have previously appeared on the label, but the remaining sextet members are new to the party. They are tenor saxophonist Willie Morris, trombonist Altin Sencalar, and pianist Misha Tsiganov, each of whom contributes compositions, as does each member of the group.
As most of you likely know by now, Posi-Tone specializes in acoustic jazz and is often thought of as today's equivalent of the kind of classic jazz that Blue Note specialized in the 1960s. Call it straight-ahead, hard bop, post-bop, soul-jazz, and blues. All of those sounds find their way into most of the label's recordings, as is the case here. It's a platform for these artists to strut their stuff and while all but Morris has their own effort as leader, these aggregations under this respected label bring credibility and additional awareness.
The album kicks off with Howell's "The Path," all three horns blowing fiercely in ensemble before the composer takes flight on alto, blowing aggressively before passing to Sencalar, who rides the blazing tempo. Tsiganov follows suit, playing with the kind of spirit that evokes David Kikowski. All rejoin to restate the theme – a real smoker to ignite the proceedings. Morris' "Flyover Country" is a mid-tempo, rather orchestral piece, wherein he makes a declarative statement to impressive comping from the pianist, who reveals his elegant side in his solo. Morris also contributes "Grit," which appears midway through the program. It too, is a mid-tempo piece featuring the kind of deep tenor soloing befitting the title. Morris has plenty of feeling in his approach and the tune takes a turn with Kozlov's walking bass line and steady propulsion from Edwards, as Morris digs even deeper.
Trombonist Sencalar has two compositions – the hard bop "Blended" which has a catchy chorus and spirited soloing from the composer, and "Here to Stay," largely an ensemble piece that also swings hard, a tour-de-force not only for the trombonist but for the rhythm section as well. Pianist Tsiganov weighs in with three. The Russian raised musician brings in the European and folkloric influences we hear in the highly lyrical "Seely Street Song" where Howell's soprano is the main horn featured alongside the composer's graceful pianism. "Yasya," on the other hand, reads more in a soul-jazz mode reminiscent of the aforementioned Blue Note era. "Waltz For Olena," the most gorgeous piece in the program, is a beautiful ballad, again with Howell impressively carrying the melody on soprano, coaxing great tone from his horn.
Kozlov, who delivered his excellent First Things First on the label in 2022 and is the musical director of The Mingus Big Band, brings that big band kind of approach to "Pa' Lan' Ga," giving all band members except he and Edwards brief but substantive solo spots. Drummer Edwards and Kozlov are prominent, displaying polyrhythmic mastery in the drummer's composition "Niecee" which also has Morris storming out of the gate and Tsiganov leading the rhythm trio in an angular sequence before the horns rejoin with strong harmonics, making this one of the more complex tunes in the set. The closing piece is from non-member pianist David Ake, who recently released his own Sound & Time on the label. "You May Have Already Won" is another burner, giving room for every member to make a statement.
As you know, this writer covers many Posi-Tone releases. They are the epitome of mainstream, high quality jazz and in many cases have proven to be a launching pad of sorts for major artists. That may well be the case with these newly recruited musicians to the label.
– Jim Hynes
Help Support Making a Scene
Your Support helps us pay for our server and allows us to continue to bring you the best coverage for the Indie Artists and the fans that Love them!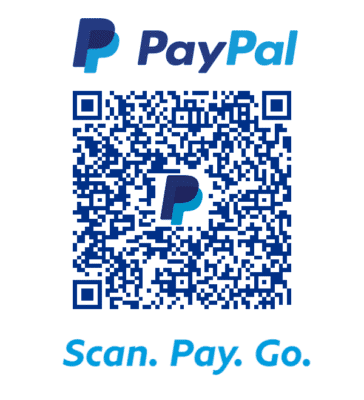 FOLLOW US ON INSTAGRAM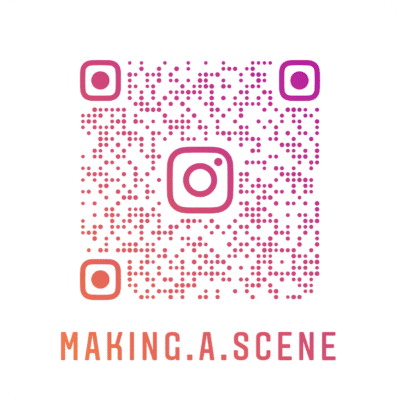 Subscribe to Our Newsletter