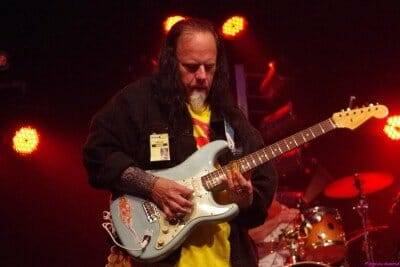 Smokin' Joe Kubek
Though Born in 1956 in Grove City, PA, Smokin's Joe Kubek became another in a long line of world renowned Texas Guitar Slingers. Raised in Irving, TX, Smokin' Joe picked up a six string early on and by the time he was 14 he was leading his own outfit and gigging in clubs all around Dallas. He became a Blues fueled rocket when he discovered the music of Eric Clapton and Jeff Beck and by 19 he was backing Blues Legend Freddie King. Through the years he made a host of new friends, including Albert King, Stevie Ray Vaughan (with whom Kubek became close), B.B. King and many other blues icons. He often found himself jamming with these larger-than-life blues stars, while playing constantly around the Dallas area. He not only learned tips and techniques, but also soaked up stories and lessons of being a professional touring musician. One night, he even had the chance to play B.B.'s guitar, Lucille. King admired his enthusiasm and he encouraged this Texas Bluesman to continue working the craft. That encouragement would fuel him throughout his career.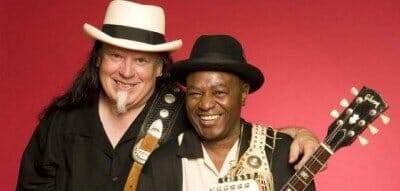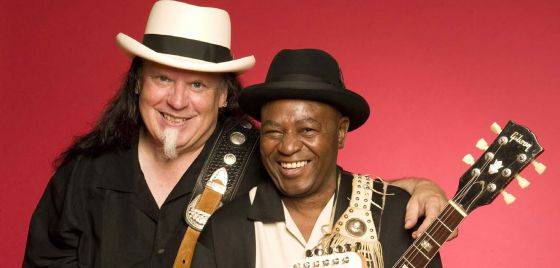 In 1989, Kubek met guitarist/vocalist Bnois King at a Monday night Dallas jam session. The two became fast friends, and melded their seemingly divergent styles—Kubek a rocking and fierce picker and slider, King a jazz-inflected chorder (who could also solo with flaming electricity)—into one of the most potent guitar combinations the Southwest had ever produced. In 1991, the pair had their debut release "Stepping Out Texas Style" From there these two Bluesicians never ever looked back. The duo's impressive album releases include"Texas Cadillac", "Got My Mind Back", "Bite Me", "Roadhouse Research", "Show Me the Money", "Served Up Texas Style". "My Heart's in Texas", "Blood Brothers" "Have Blues Will Travel", "Close to the Bone: Unplugged", "Let the Right Hand Go", "Road Dog's Life" & "Fat Man's Shine Parlor". Each record building on the seasoning they both garnered from playing in front of enthusiastic audiences from coast to coast, bringing a no-holds barred brand of soul charged Texas Blues. Smokin' Joe Kubek lived to astound audiences from the smallest Texas roadhouse to concert halls around the world. Band Mates and Blood Brothers Smokin Joe Kubek & Bnois King will forever be thought of as one of the finest Blues duos in Blues History.
It's so unfortunate that fate has taken another brilliant Blues Star from us, his family and his friends. More than anything else Smokin' Joe Kubek lived to perform. He left us while on the road at the Pleasure Island Seafood, Blues & Jazz Festival in Wilmington, NC on Sunday October 11th only minutes before his scheduled set. Smokin' Joe Kubek's eternal kindness, infectious smile and sensational performances will be sorely missed by Blues fans around the globe.
For anyone that would like to donate to Smokin Joe's family Piedmont has setup this site https://www.facebook.com/SmokinJoeKubekFundraiser