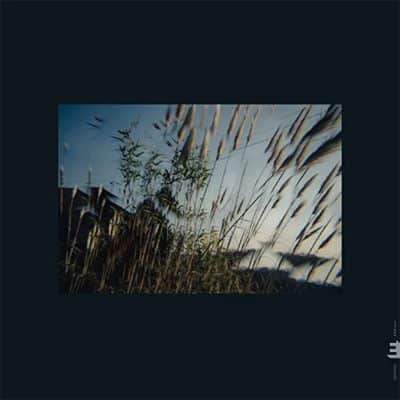 Slowly Rolling Camera
Flow
Edition
Flow is the digital only release that follows Slowly Rolling Camera's (SCR) 2021 Where the Streets Lead. The band hails from Wales and is now nearing their tenth year of recording where they blend jazz forms, some neo soul, trip hop, and electronica.  A reference point could be Gogo Penguin but SRC's music is smoother, often wave-like, giving it a layered, cinematic feel that can range from ethereal to majestic. The group centers on leader Dave Stapleton (keyboards), Elliot Bennett (drums), and Deri Roberts (production/sound design) augmented here by Verneri Pohjola (trumpet) and Stuart McCallum (guitar) who appeared on the previous album, as well as saxophonist Josh Arcolea. The key descriptor of the band's sound, 'cinematic," was taken to heart here as they were commissioned to write a score for a forty-minute kayaking film River of Mirrors. This led to a more linear approach of writing and production, arguably leading to an even more hypnotic sound than previous endeavors.
The production levels were driven principally by the image, causing drummer Roberts to comment, "One approach that was different to past albums was the size and spatial quality of the drums, especially the toms. My approach was more to what you might expect from orchestral bass drums, again to mirror the epic landscapes." The first two tracks, "Roots of Blue" and "River View" are centered on spatial keyboards and a hypnotic, languid feel. We first hear the horns refracting off the sounds of Stapleton's keys in "Unrivalled." Close your eyes. You could easily be sitting next to a undulating clear, mountain stream. The interlude-like "Mist Way" is requisitely mysterious and is akin to the feel of the opening tracks with the music seemingly just washing over the listener. The understated trumpet and saxophone blend imbues the pensive single "Connected," building in intensity as it evolves into more dynamic spheres.
There is a minimalist quality to the music too as Stapleton's single repetitive notes anchor "Connected" while McCallum's sustained guitar notes and chords are vital in many tracks such as "Divine Right" where the horns are placed even deeper in the backdrop. The title track is another that thrives on the blend of the saxophone and trumpet, and like "Connected" has a subtle that turns to a more overt surge, described by Stapleton as "we were really after this blend of our sound, the hypnotic build, using the production as much a writing tool as a way to enhance the music."  In an odd sort of way, this track and several others also emit a rather inexplicable spiritual quality too. "Elevated," the third single is the lengthiest track at nearly eight minutes and is the epitome of what Stapleton and the band were aiming for per his quote. The aptly titled "River of Mirrors" sums up the journey, which unlike the association of kayaking through rapids and turbulent waters, is as smooth a ride as one might expect.
SRC continues to make dreamy, engaging music that will soothe you and take you into a 'get lost in the music' state. Headphones are in order.
Help Support Making a Scene
Your Support helps us pay for our server and allows us to continue to bring you the best coverage for the Indie Artists and the fans that Love them!
Make a one-time donation
Make a monthly donation
Make a yearly donation
Choose an amount
Or enter a custom amount
$
---
Your contribution is appreciated.
Your contribution is appreciated.
Your contribution is appreciated.
Donate
Donate monthly
Donate yearly
You can donate directly through Paypal!
Subscribe to Our Newsletter