By Adam Signore
The Simple Minds – New Music, great Concert
So I had the distinct pleasure of catching the Simple Minds at Boston's Orpheum Theater, A Historic venue with amazing sound.
I'm a long time Simple Minds fan and knew the band for a lot more than "Don't You Forget About Me". This band rocked my 80's and continues to do so. I was very much psyched to make it to this show but I'll be honest I wasn't sure what to expect. It had been several years that I had lost track of the band and what they were up to.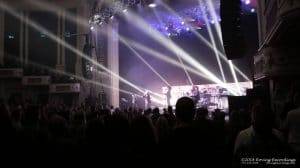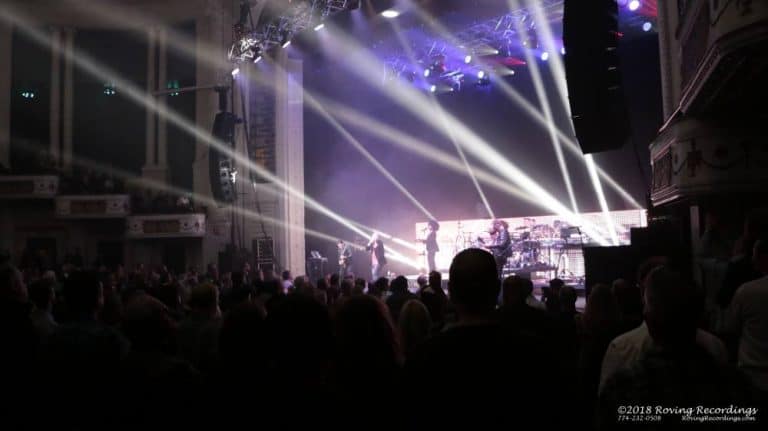 I wasn't sure what they would be doing for a show, would it be fresh and current or a nostalgia trip? The 90's had seen a decline for the band in the United States and that's when i got fuzzy on what they were releasing (But I never forgot about them!).
A little Backstory on the Simple Minds
Funny story, I listened to an interview with Jim Kerr this year. Initially the band wasn't interested in doing the song for the Breakfast Club movie. Well we all know that they finally gave it a shot, I think to get folks off their back. We all know how that turned out and safe to say it surprised the band a bit.
They call it the "black Hit From Space" referencing the Human League song. All I can say is I am glad they released that song because it's great but also for the opportunity it gave them. Quite a catalog of music this band has and it's all fantastic.
If you followed the band back then you loved tunes like "Promised You a Miracle, Alive & Kicking, Sanctify Yourself…" and on and on I could go. If you invested in the albums you'd know a band that was a lot of things from Art house Rock to Pop.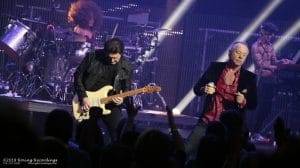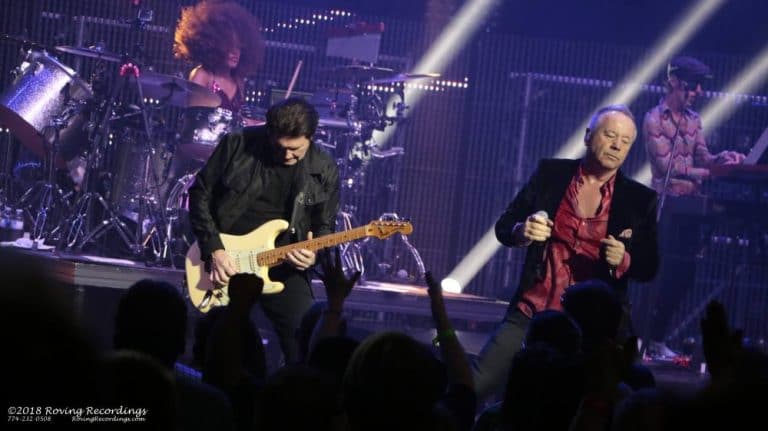 If you followed the band in the 2000's you might have heard She's A River or Hypnotized off the 2004 release "Good News From The Next World". Powerful stuff. What I'm trying to point out is this band does not let up. They have a deep catalogue of awesome music that you really should
know, if you don't know now.
I'll admit that I was sketchy on the late 90's early 2k's but I've gone back and found they have been hard working and always putting music out, this band is still going strong, has tons of new material I wasn't aware of that just rocks and a brand new album that is incredible. I think it's more a commentary on what has gone wrong in the music landscape since the 90's and not in any way the band becoming irrelevant.
Look Into the Simple Minds Catalog, And Thank Me Later
Going back over that period in the bands history I am left wondering why this music was not promoted in the states more, but I already know the answer and who to blame, but it is most definitely NOT the band. Tangent… Come on people start pressing your national record labels for more real music! Have you not soured on the same pop formula that has been rammed down your throat since the late 90's??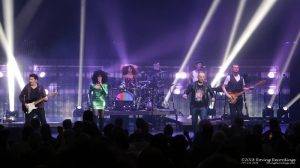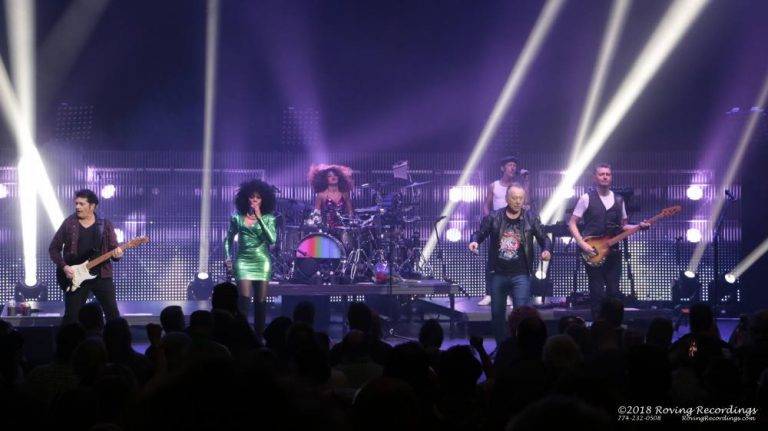 Simple Minds are sometimes referred to as a pop band which makes me bristle somewhat. They have some great pop tunes but so much of the music is ethereal that pop is too constraining. Art house rock for sure.
Hmmm…. New Simple Minds Album or Concert?
Let's go concert.
The concert proper was energetic, electric and the stage presence was huuuuge. Great sound and light show was interesting but didn't overpower the band. A lot of backlighting but was kept in check.
They started off with a new track The Signal And The Noise which is currently my favorite off of the new Walk Between Worlds album. Next up was Waterfront, a pounding arena level anthem hit that had the crowd mesmerized.
Boston Audiences
Tangent… This is Boston, we are loud and rowdy. The band had people mesmerized. Deer in the headlights mesmerized. Jim kept asking "Everything OK Boston?" Was wondering if he mistakenly thought folks we not digging it. Well the fact that from the first note to the last no one sat down would answer that, but all I can say is man you had people awestruck…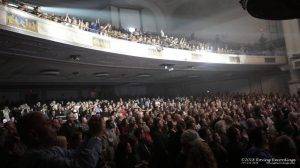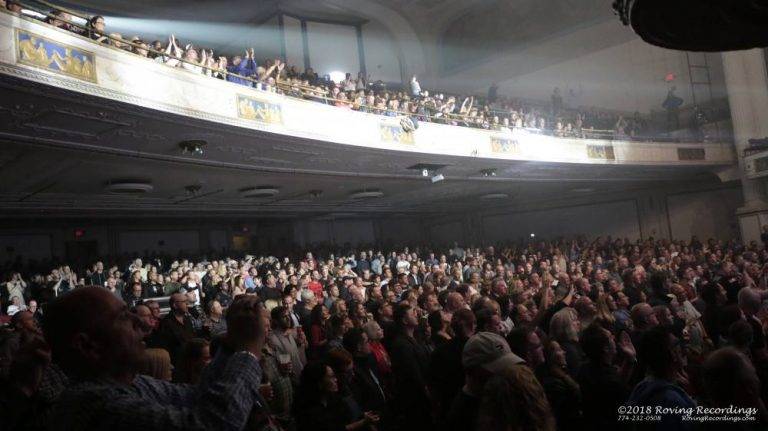 Next up was "I travel" A great 80's release. Power dance arthouse. Glittering Prize, Up On The Catwalk, immensely popular tunes from them were next. Pure joy.
Back to the new album with Sense of Discovery. A beautiful ethereal tune. Get to know it folks. More hits with Promised you a miracle, The American, Hunter and the Hunted (A great cut from New Gold Dream BTW).
Format Of The Show
This was one heck of a show. So much music that the band intermission between sets playing almost 25 songs throughout the whole show. A great mix of hits and new music, I was in awe of the live performance myself.
Knowing a vast majority of the songs I was happy to see them played in variations from the original studio albums. Always appreciate when the band mixes it up for the live shows. The performance ranged from pop, soul, arthouse to downright cigarette lighters out rock concert, screaming guitars and all. The stage show aspect was spot on also from every member of the band.
Simple Minds Lineup
The current lineup of the Simple Minds is off the hook. Ged Grimes & Cherisse Osei were so powerful on Bass and Drums. Thundering. Charlie Burchill was kickin butt on the axe. Some great solos that really enhanced the concert experience. Jim Kerr was engaging and singing his butt off! Gordy Goudie on keys & Acoustic Guitar was fantastic. Sarah Brown's singing was amazing. Soulful. The tunes she sang lead on rocked.
The concert experience was really great. There was energy in the room from the first beat until the last. No one sat down! I think I said this already but can't emphasize enough how great a show they put on.
Was very psyched to see them perform "She's A River". I wasn't expecting to hear this tune. A great driving beat. They ramped up the intensity with the great title track off the new album "Walk Between Worlds". I could go through all the tunes but what you really need to know is the Simple Minds are putting on killer live shows and releasing new music that is great.
So, About This New Simple Minds Album…
The just released "Walk Between Worlds" is another great release from the band. I found it extremely entertaining and was really enjoying the places it did go. I get the feeling that some folks think simple Minds is just "Don't you Forget About Me" and the like. If you're in that camp, oh man are you behind. Get to work folks.
While there is always that glorious Simple Minds feel this album runs the gamut from driving rock tunes like Summer, Signal To The Noise, Barrowland Star (quickly becoming another favorite)… In fact a lot of this album is great rock, powerful driving tunes.
There's also some great Ether/Arthouse too like Utopia, In Dreams, Sense of Discovery & Angel Underneath My Skin. Even a live version of the soulful 50's tune "Dirty Old Town" Which Sarah Brown nailed live.
Just Get It And Thank Me Later
This Simple Minds album is a must have IMHO. It has a great vibe and is a joy to listen to start to finish, first time out. To me it feels like each song should be a radio hit. If I could find radio stations that would play anything other than formulaic pop and record companies that would promote anything but that stuff. But I digress…
If you're like me and lost focus on the band I would highly recommend going over their discography on iTunes or Spotify. There is a wealth of music there that will tickle you pink.
Simple Minds I have not forgotten about you. Glad to reconnect.
[amazon_link asins='B077BQYZLV,B00E70LY22,B00005QITR,B0032P8K7A,B077M3BZQB,B017FVPCUO,B014GLTRQQ,B01IUPT78C' template='ProductCarousel' store='maasc-20′ marketplace='US' link_id='16ef4b25-cc93-11e8-aa2c-8de018e92dd5′]