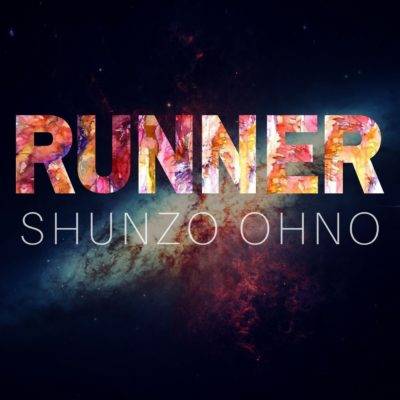 Shunzo Ohno
Runner
Pulsebeats
Renowned trumpeter and composer Shunzo Ohno has released his 18th album as leader. This relatively short, (very short for a jazz) album clocks in at just over 30 minutes but offers a wide span of music within that condensed amount of time. Runner is comprised of three compositions; the first of which is a four piece symphonic suite aptly titled "Epic," rendered with unique instrumentation that includes on trumpet, clarinet and cello. The two other pieces are rather unique too with "Moon Over the Castle" delivered as a trumpet and bassoon duet while the title track gets electronic with guitar, two bassists, drums, and clavinet. These are configurations not often heard in a jazz context.
Over the course of his lengthy career, Ohno has not only released 18 albums as a leader but appeared on over 30 as a sideman. His long list of collaborators include Art Blakey and the Jazz Messengers (with whom he toured in the early 1970's), Wayne Shorter, Herbie Hancock, Larry Coryell, Machito and his Afro-Cuban Orchestra, and master arranger and composer Gil Evans, among many others. On Runner, Gil Evans' influence is most apparent, especially the suite, which is remarkable in that it sounds like a full orchestra with just three instruments. Shunzo Ohno became a key collaborator with Evans and appeared on four recordings including the GRAMMY-Award winning album Live At Sweet Basil.
On "Epic" the first movement and prelude, "Heroic Vision", establishes the suite with an overture that evokes an intimate and timeless universal bond. Mercurial musical landscapes intertwine in the second movement, "Emerge", with quiet colors and moving passages. The third movement, "Galaxy Bonds", showcases the melodious clarinet, (Aska Elias) and cello (Sasha Ono) while the fourth and final movement, "Heroic Dance" is the breathtaking conclusion featuring Ohno's layers of commanding trumpet and his own powerful percussion.
Following "Epic", are two compositions: "Moon Over The Castle", a musical poem featuring a traditional and soulful Japanese melody and the title track "Runner" which pays tribute not only to runners' unstoppable drive in marathons, but, as was his original intent, to honor the many resilient runners orchestrating peace and justice. The late guitarist Vic Juris appears on this anthem, along with bassists David Anderson and Ira Coleman, plus Thierry Arpino on drums and Clifford Carter on clavinet. Like all Ohno's recordings, "Runner" is an ode to perseverance, and bold strength, befitting his story which follows below.
Ohno's life is the subject of three biographies and two documentary films. The documentary short, Never Defeated: The Shunzo Ohno Story (available on YouTube) is narrated by Ohno's good friend, Buster Williams. It's an incredible story of resilience following a serious automobile accident in 1988 which permanently damaged his teeth and lips. Ohno compensated by finding a new unique approach to his playing. He then was diagnosed with a life-threatening form of throat cancer in 1996. Ohno battled for five years with radiation and treatment, after surgery removed 124 muscle structures in his face, neck and shoulder and emerged a winner although he had to again develop a new embouchure as he had no muscle support for his lips to the play the trumpet. He did, eventually playing a show at Carnegie Hall with Herbie Hancock, Wayne Shorter and a big band, after which he was asked to perform a series of concerts in California with Wayne Shorter. He hasn't looked back since.
The grateful Ohno gives back too. When the 2011 Tohoku Earthquake devastated Northern Japan, he dedicated himself to rebuilding efforts as well as reviving music program for children and composing music at a brisk pace, as heard on his 2018 Dreamer. Ohno's resolve and perseverance is just what we need right now as we all steel ourselves against this pandemic. Hopefully, like me, you'll find the music as inspiring as his words: Dear Dreamer,
AAs I occasionally stumble, I bond with you,
And as I triumph, I am one with you.
We are all dreamers nourished by our losses, victories and imagination.
Our natural resources: curiosity, conviction, vulnerability, and passion, shape our dreams.
The world needs you.
Do not allow fear to hold back your bold optimism.
Unleash the possibilities, after all,
hope is power.