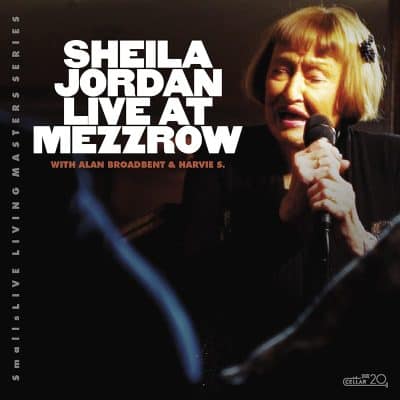 Sheila Jordan
Live at Mezzrow (with Alan Broadbent and Harvie S)
Smalls Live Living Masters Series – Cellar Music
This release marks good news on two fronts. We get the marvel, 93-year-old NEA Jazz Master, vocalist Sheila Jordan, and we have the debut of The Smalls Live Living Masters Series, which Jordan is inaugurating. Round One of the series will include Kirk Lightsey, Marshall Allen with Tyler Mitchell, Dave Liebman, Jesse Davis, and George Coleman, so we have much to look forward to. To the subject at hand, however, Jordan teams with two-time Grammy winner, pianist Alan Broadbent and acclaimed, in-demand bassist, Harvie S for a live performance at Spike Wilner's Mezzrow in NYC on October 25, 2021. This is Jordan's first live recording in a decade, following 2012's Yesterdays, a duo recording with the very same bassist, Harvie S.
Jordan is one of last links to Charlie Parker and bebop from the '50s and her set gives us that window into the past when the city was bustling with clubs such as Birdland and Page Three in Greenwich Village. Jordan remarks "I love singing at Mezzrow, it is much like the clubs of the olden days on 52nd street, and what Spike Wilner is doing to keep the music alive is fantastic." Jordan also indirectly pays homage to her fellow Detroiters – Barry Harris, Hank Jones, Tommy Flanagan, and others. Having performed these tunes countless times, consider them the Sheila Jordan Songbook.
Jordan is one of the first song interpreters and her repertoire extends from bebop to the Great American Songbook and artists that she has admired along the way such as Abbey Lincoln. As such the set begins with Jordan's moving rendition of the Lincoln classic "Bird Alone". Standards such as "The Touch of Your Lips" and "Look For The Silver Lining" are delivered here with ease, and her special phrasing. Instrumental interludes, Cole Porter's "What is This Thing Called Love" and Miles Davis' "Blue and Green" feature the immense chops of Alan Broadbent and Harvie S. Jordan, who at times gave Parker a place to stay at her apartment, reflects on him in "The Bird", musing about the giant's legacy, Roy Haynes, and her own ex-husband before skillfully scatting her way through Parker's bebop classic "Confirmation," returning to reminiscing as she finishes the medley.
The Rogers and Hart standard "Falling in Love With Love" begins accompanied just by bass, a pairing that Jordan originated and popularized within the jazz idiom back in the early 1950's in a duo with bassist Steve Swallow. In fact, Jordan is generally credited for setting the standard for singing with minimal accompaniment. Since 1988, she has made numerous recordings backed by bass alone, with either Harvie S or Cameron Brown. Here, after the intro, Broadbent joins to augment Jordan's bebop-lines and soulful refrains and scatting as the bassist also gets plenty of space to show his pizzicato skills. Delivered here with a soulful power, Hoagy Carmichael's "Baltimore Oriole" is a classic in the Jordan songbook, a piece that the artist first recorded on her 1963 debut album Portrait of Sheila – the very first vocal album released by Blue Note Records. Following "Baltimore Oriole" and musician introductions, Ms. Jordan delivers a bossa-nova-tinged rendition of the Cole Porter classic "I Concentrate on You," emphasizing certain lyrics with her unique intimacy to the fluid accompaniment of her rhythm tandem.
Harvie S's arco bass introduces Vernon Duke's NYC love story "Autumn in New York," which she begins deliberately, barely above a whisper and ending with a Jon Hendricks-inspired vocalese and shades of "Take the A Train" from Broadbent, capped by Jordan's special shoutout to the audience. Closing with the jubilant "Lucky To Be Me," Jordan defies her age by bringing infectious, swinging energy along with a Broadbent bluesy solo and Harvie's lyrical plucking. She improvises a couple of cadences of "Alan and Harvie," proudly stating, "I'm lucky to be me".
We're lucky to have her with us, seven decades on. Long live the living legend, Sheila Jordan.
Help Support Making a Scene
Your Support helps us pay for our server and allows us to continue to bring you the best coverage for the Indie Artists and the fans that Love them!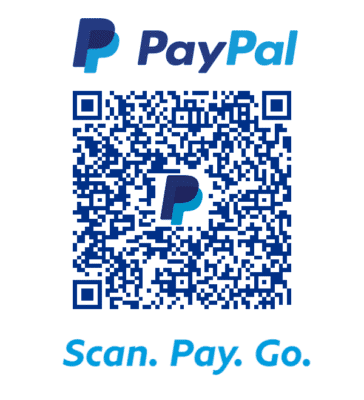 FOLLOW US ON INSTAGRAM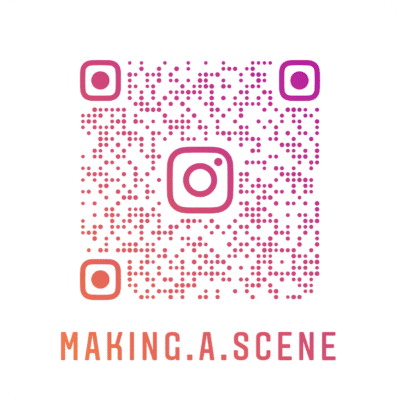 Subscribe to Our Newsletter