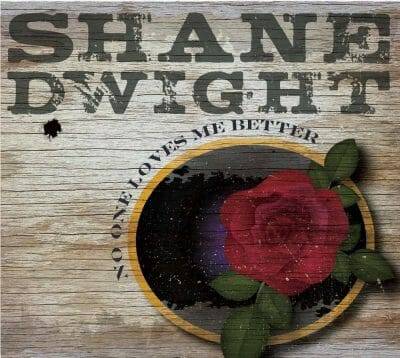 Shane Dwight
No One Loves Me Better
Red Parlor Records
Shane Dwight was born in California. As a youngster he was diagnosed with a debilitating bone disease. He began playing guitar in high school as his early influences were mostly rock acts such as Led Zeppelin and The Rolling Stones. As a late bloomer he didn't form the Shane Dwight Blues Band until he was twenty-eight. Soon he discovered Muddy Waters, Albert King, John Lee Hooker and Jimi Hendrix and released his 2002 debut "Boogie King". Dwight received his greatest success with 2011's "A Hundred White Lies" co-produced with Kevin McKendree and recorded at McKendree's Rock House Studios in Franklin, Tennessee.
This is Dwight's ninth recording to date. Once again it is co-produced by McKendree at his Rock House Studios. All of the songs are written or co-written by Dwight who states "You will hear some of my friends…who all came to the table that day to be a part of this story… of a misunderstood man, his trials and tribulations over the perils of whiskey, women, and the music business." Augmenting this concept is a band including Dwight, lead, rhythm, slide guitars, and vocals; Mickey Raphael, harmonica; Rob McNelley, rhythm and slide guitars; McKendree, keyboards; and the rhythm section of Patrick O'Hearn, bass; and Kenneth Blevins, drums. Background singers include Bekka Bramlett and Derek Alldredge.
Four of the songs are co-written with Alldredge. The title track which opens the recording includes the lyric "No one loves me better, no one loves me better than you, no one turns me on, no one turns me on like you do…you know it's true baby, no one cranks my tractor, gets me there faster than you…no one turns me on, makes me write silly love songs, all night long but you, and only you baby." This highly danceable tune will get you out of your seat and onto the dance floor.
Dwight says Country and blues music is about the same…they are rooted from the same soil with a Bible and a bottle in each hand. "If You Ain't the Devil" references both… "They don't play Muddy Waters in Clarksdale Mississippi, or spin Hank in the honky tonks, there ain't no crime in the city".
"Bullets And Gasoline", "Well it hit me like a 2 by 4 right upside the head, when I heard my little girlfriend was sleeping in her boss' bed, I loaded up my old .44, I headed out to the liquor store, bought a 5th and a pack of Marlboro Reds. Yeah I sat there smoked my smoke, yeah I caught my buzz, I've gotta admit I got a little choked up, thinking about what was. But one more drag and a double shot, I said to hell with the local cops, and I put the hammer down and hit the highway. Now they say I'm crazy, angry and mean, but you might have done the same….you get to thinking about bullets and gasoline. I've had a lot of time to think about the ways I went wrong, all the times that Mama tried like that old Merle Haggard song."
The funky "Sucker", co-written with Jessie Georgen and Melanie Elise Meriney, is soulful with a great narrative. "Stand Up" includes a slide riff played on a resonator guitar. "White Powder" is a song about cocaine.
Dwight is a formidable vocalist with instrumentation that is always in support of the song. This unique album is among the year's best.
Richard Ludmerer