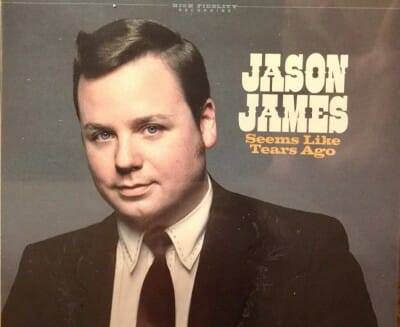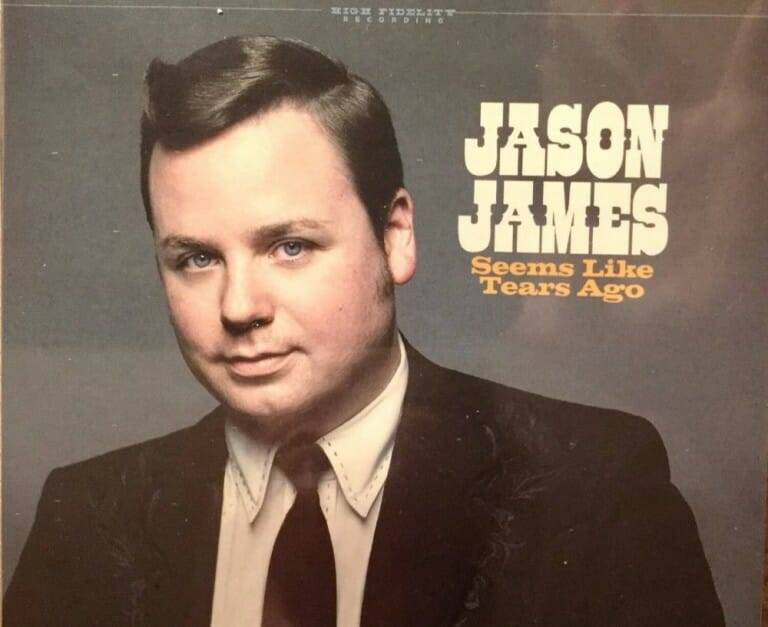 Jason James
Seems Like Tears Ago
Traditional country music is alive and kicking and Jason James is its ambassador. The ten original songs on Seems Like Tears Ago captures emotions and melds cheating heartaches, love done wrong songs, good ol' honky-tonkin' and countrypolitan stylings without once mentioning pontoon boats or rum drinks by the pool. This album doesn't rock ever, but it sure does roll. It's sure to leave scuff marks on dance-hall floors everywhere, grab your partner give this album a spin around the dance floor.
If you're not necessarily into country, find yourself a better country radio station. Jason James and Seems Like Tears Ago will turn your ears. As most of the world sat enthralled by the recent Country Music documentary by the brilliant Ken Burns can attest, traditional country music is valid and viable.
Jason James has one of those voices that perfectly blends with country fiddles and that trademark sad machine pedal steel. The songs on Seems Like Tears Ago range from zydeco swing as it does on the upbeat "Cry on the Bayou", to a Hank Williams' Country and Western with "We're Gonna Honky Tonk Tonight", to the Bakersfield "Move A Little Closer", a possumesque "Achin' Takin' Place", fiddle tunes such as "I Miss You After All" and "Foolish Heart", (try not singing along to the chorus on this one, impossible). The title song features vocals that break in all the right places as the lyric breaks your heart. Jason James has tremendous range and he uses it wisely. This is an album that's just fun to listen to.
Releasing October 4, 2019 on his own Melodyville Record, Jason James worked with the esteemed producer John Evans to track the album in three days. Evans also provides backing vocals, electric guitar, and jaw harp. Jason is lead vocalist and plays acoustic guitar. Providing backing vocals are Emily Bell, Patrick Herzfeild, and Sara Stein. Geoff Queen plays that beautiful steel guitar, baritone guitar, and electric guitar. Cody Braun plays fiddle. T Jarrod Bonta plays piano. Jacob Marchese provides standup bass. Rich Richards plays drums and Chris Cook added rubboard.
Seems Like Tears Ago will appeal to most of the better sides of country. Influenced by the greats is obvious but make no mistake, Jason James is no copycat. These songs are familiar in their stylings while being fresh and inventive at the same time. Give this one a listen, you'll be glad you did. I know I am.