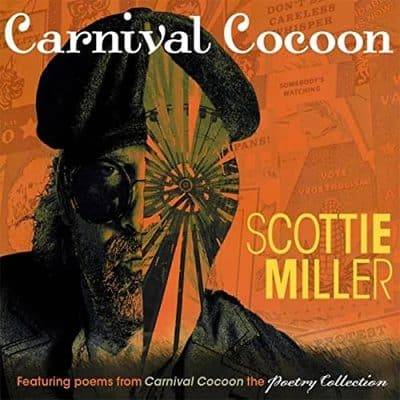 Scottie Miller
Carnival Cocoon
Carnival Cocoon, the latest release from Minnesota poet/pianist Scottie Miller, has me gob-smacked with amazement and delight. This companion set features an eighty-three-page book of poetry coupled with a twenty-three track album featuring those poems eloquently set to music with a classic beat-inspired delivery. Miller, a three-time inductee of the Minnesota Blues Hall of Fame has toured with Bo Diddley and currently tours with Ruthie Foster. With Miller on vocals and piano, he is joined by JT Bates on drums, Jeff Bailey on electric and double bass, Cierra Alise Hill on violin 1, Bex Gaunt on violin 2, Jesse Kellerman on viola, Greg Byers on cello, and double bass. As a bonus, there is a special appearance by Ruthie Foster.
The album opens with a flowing beat as Miller recites "Ah, New York", a fast-passed from-the-street lyrical treat from which the title Carnival Cocoon is birthed. I can smell the smells and hear the sounds of traffic, automotive and pedestrian both. With "Whiskey, Coffee", my thoughts effortlessly drift toward Tom Waits. This track swims among my favorites. As ear-worms go, this is the most welcome. Hearing Miller reminisce about his days at "Berklee" certainly bring back college-days memories of my own. "Adrenalina" lives up to its name, breaking through with staggering words and a surging riff. The Bukowski-esque "Bleecker Street" paints a bleak vision of homeless folks and hopeless alcoholics lining the street in Greenwich Village. An air of somberness hovers over "A Better Way to Cope" while it rings out like a long-lost Bob Dylan song. Ruthie Foster joins along for "Stay" an anthem against injustice. Miller vocalizes this one with a cadence reminiscent of Eminem, and tops it with a chill beat and smooth R&B hook. "Beggar, Banker, Fisherman Pay" is nested in a Celtic tradition and beautifully performed. The recording comes to its end suited up in full gonzo attire with "24 Hours in Mexico". Miller condenses a day's worth of debauchery in Puerto Vallarta into eight minutes of freewheeling fun.
Carnival Cocoon is an unexpected masterpiece. It is unlike anything I have ever read or heard. I will certainly be revisiting this one for a very long time.
By Phillip Smith
phillycheezeblues.blogspot.com
Help Support Making a Scene
Your Support helps us pay for our server and allows us to continue to bring you the best coverage for the Indie Artists and the fans that Love them!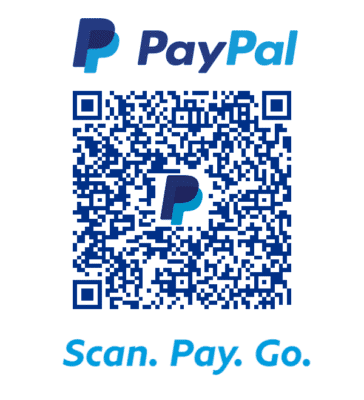 FOLLOW US ON INSTAGRAM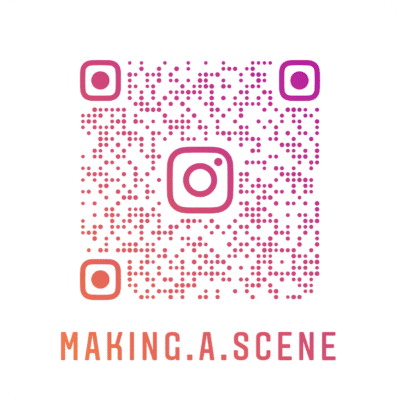 Subscribe to Our Newsletter