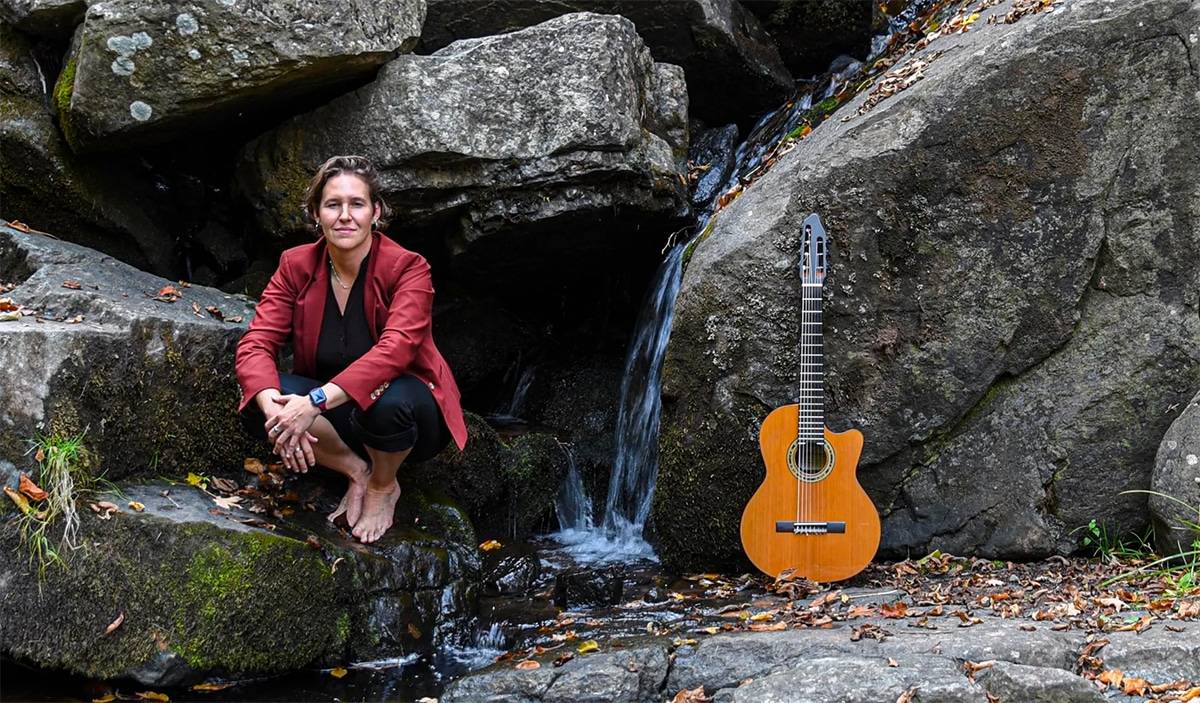 ---
---
---
---
---
---
---
---
---
---
Making a Scene Presents an Interview with Skarlett Woods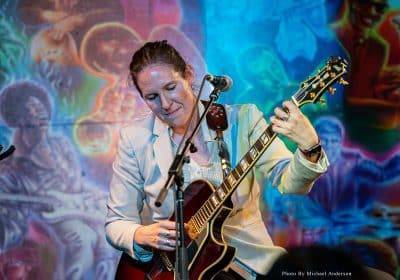 Entwining Swing and Jazz into folk-themed stories of love, she has a stage presence that demands the attention of a room. Taking her listeners on up-beat rhythmic rides over heart- swelling arrangements of originals and covers, Skarlett has simply become more comfortable showing herself in the lights. She took a spot light in the 2022 Dylan Fest Songwriters Contest as one of the winning songs that evening. She is currently in the studio with Minneapolis Producer/Songwriter, Kevin Bowe, who has worked with- Jonny Lang, Etta James, Joe Cocker and many others, to release a single from that winning song, "Close To You (Braver These Days)" in the coming new year. And gearing up for a Sophomore album release in the Fall of 2023.
Profoundly introspective, Skarlett Woods is an American singer-songwriter who has never been one to follow what most people view as conventional. Long before she developed her current Contemporary Folk-Jazz style, she has been drawn to music, but didn't arrive at a career in music by any conventional route. The daughter of an actor, she grew up around theater people and developed a love for performing, particularly singing. She saved up for her first guitar at age 11. Like a lot of young artists, she decided to take a hiatus from performing to explore other facets of life. Some pretty unusual circumstances led her to return to music.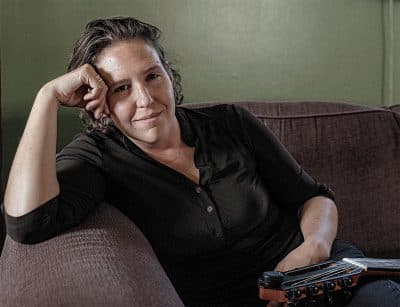 Growing up in rural central Minnesota. Skarlett decided to move to Oregon after graduating from High School. When she first moved to Oregon, she worked on a crab boat for two seasons. While not related to music, Woods said, "looking back, I feel like that job helped me takes steps towards finding music again. It was my first taste of Entrepreneurism." In 2012, she biked 6,000 miles across the U.S. to promote the importance of local food systems. The journey began in Oregon and ended at the final destination- Walden Pond. Another unexpected part of her musical development came in Oregon, where she built and lived in a tiny house with no running water for five years. The freedom from a mortgage and a regular job allowed her to reclaim her love of music. "I kind of weaseled my way into a band when I was working at a bakery in Ashland, Oregon. The owner and his daughter had a band and they were looking for someone else to sing harmonies for a wedding gig that I landed them." Woods joined the family band. As it turned out, she stuck around longer than just that one performance at a wedding. It was her experience with that band that helped her realize, "This is what I'm supposed to be doing with my life. That band woke me up." While that band woke her up, it also helped her realize that she needed something more than just playing bluegrass and folk covers.
In an effort to challenge herself, Skarlett connected with Bill Leonhart, a seven-string jazz guitarist from the 1960's San Francisco music scene. She describes her guitar lessons with Leonhart as "two years of unlearning the guitar." The Lessons had the desired effect to help expand her musical vocabulary and become more technically sound- leading to her Americana- jazz style. The lessons paid off not only in developing her technique but also in some awards. In 2017, "The Colors You Make" was named the best folk song at the American Songwriter Awards. In 2018, "A Time for Truth" was named best song in several regional competitions of West Coast Songwriters. Skarlett also had the privilege to open for such acts as- Steven Stills and Judy Collins and the Blues Traveler.
Born Hannah Cooper, but after a series of life altering events, followed by a pandemic and a move back to her home in rural Minnesota, she adopted the name Skarlett Woods. This was not only out of a desire to start over but also as a reflection of her singing style and voice as they have taken on a stronger role with her songwriting. Minnesota has embraced her bold sound, earning her a place in the 2022 Dylan Fest Songwriting Contest. Skarlett is currently sharing her music throughout Minnesota, North Dakota and Wisconsin, spending much of her time in Duluth and the Twin Cities.
Help Support Making a Scene
Your Support helps us pay for our server and allows us to continue to bring you the best coverage for the Indie Artists and the fans that Love them!
Make a one-time donation
Make a monthly donation
Make a yearly donation
Choose an amount
Or enter a custom amount
$
---
Your contribution is appreciated.
Your contribution is appreciated.
Your contribution is appreciated.
Donate
Donate monthly
Donate yearly
You can donate directly through Paypal!
Subscribe to Our Newsletter