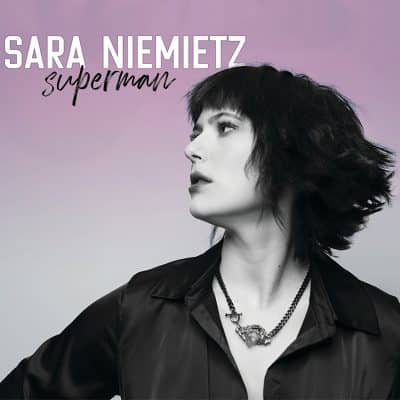 Sara Niemietz
Superman
Self-released
Singer-songwriter Sara Niemietz has had widely eclectic musical tastes since childhood. So, it should not be surprising to see her deliver one of the most purposely diverse, genre agnostic we've heard with Superman. Partnering with top-notch co-producer, co-writer, and guitarist Linda Taylor, the duo brings us fourteen tunes. Niemietz, though a multi-instrumentalist, does only vocals on the record with a crack unit that includes Taylor on guitars, Leo Costa on drums, Daniel Pearson on bass, and Ed Roth on keys. One of the most striking features of the album is Taylor's mixing job. Sounds seem to emanate from way more than just two speakers. Taylor, by the way, is the guitarist on the hit ABC TV show, Whose Line is It Anyway.
Niemietz, also multi-talented, met Taylor on her own last gig with Tony award-winning composer Jason Robert Brown, right before the pandemic shutdown. During the pandemic the two began to collaborate, finishing six songs in this same vein – Niemietz did the vocals and vocal production while Taylor layered the tracks and mixed. Niemietz produced videos for each one and set the social media buzz in motion. They decided to make a whole album a year later with a story that linked the disparate sonic and styles together. They approached the album as a book; each song is a chapter with the overriding theme of empowerment – finding one's superhero. Niemietz comments in an interview, "Going into the studio, Linda and I knew we wanted a very "live" sounding record. I love older records when you can hear and feel that everyone is recording in the same room. You've got drums bleeding onto vocal mics, vocals bleeding onto guitar mics. It's magic. We built a little "fishtank" of plexiglass around my vocal station to cut down on some bleed. Not too much, though!!" This is Niemietz's fourth album, self-described as "unlike anything I've ever done."
They tapped into several influences along the way from Sister Rosetta Tharpe to Janis Joplin, Brittany Howard, early Kings of Leon and D'Angelo, to name just some of them. Listen closely and you may even find hints of jazz too as Niemitz professes a love for the music of Bill Evans and Ella Fitzgerald, among others. "Locks" opens with an indie sound and steady groove, describing the hope and fit it takes to get through challenges. "I Want You" is a soulful tune sung over a woozy, psychedelic organ with Niemietz's smoldering take on lyrics such as "Whatever you're doing, just keep doing it! / I want the colors and the sound of your love/All the power of your love/I can't, I can't, get enough." There's a snappy funk to "Tip Toe," with riffing instrumental improvisation in its mid-section, mostly a dialogue between Taylor and Roth with the bass-drum tandem gluing it.
"Lovely Lies" has a sparer accompaniment as Niemietz's vocal set mostly against terrific acoustic picking by Taylor. A similar approach continues through "Fill Me Up" with Roth's keys giving it a neo-soul feel. "Four Walls" is another where the collaborators find this cool little sweet spot between jazz, pop, and soul, Niemietz using some clever vocal echoing effects. The tune is a quiet reflection on promise and healing. Interestingly, Niemietz, who can sing in Mandarin, also translated the song into that language, likely for a video. D'Angelo's influence is heard in the unmistakable neo soul of "Come to Me."
"Names" has a danceable groove, funky keys, and astute use of effects while "Keep an Eye" plies a similar path with a more infectious toe-tapping melody. Taylor plays a filthy, funky rhythm guitar on "GoodX3," another with sudden tempo changes (which we haven't heretofore mentioned but are common throughout), all leading to an ebullient chorus. The title track returns to a mostly acoustic underpinning, Niemietz's clear voice front and center – "I can see your superman…follow me." "Every Light," like so many of the others lies somewhere between pop, folk, and jazz with its changes and vocal layers. Niemietz can go from belting to a sultry whisper in a blink. Psychedelia returns for the disorienting "Words," with Niemietz in power mode, soaring above a dense backdrop. The closing "The Dimming" frames her vocal against spare accompaniment, Costa's insistent rim shots, and an infectious groove that leaves you smiling. Fittingly, they change the timbre again, rocking to close out.
Superman is an ambitious record and a testament to the talents of the two principal collaborators. If there's a quibble, maybe they tried to do a bit too much but It has a wealth of strong moments, especially in the neo-soul, jazz-pop middle section of the album. As mentioned, the production and mixing is remarkable, especially given that the core of the album was cut live in the studio.
Help Support Making a Scene
Your Support helps us pay for our server and allows us to continue to bring you the best coverage for the Indie Artists and the fans that Love them!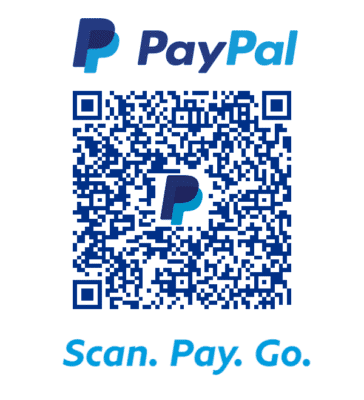 FOLLOW US ON INSTAGRAM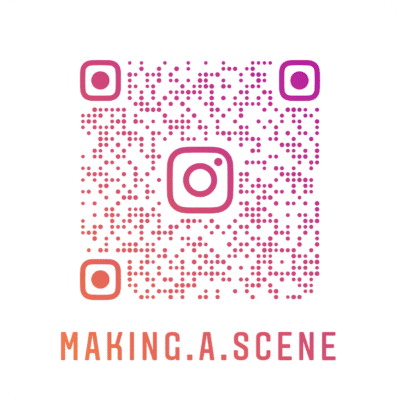 Subscribe to Our Newsletter