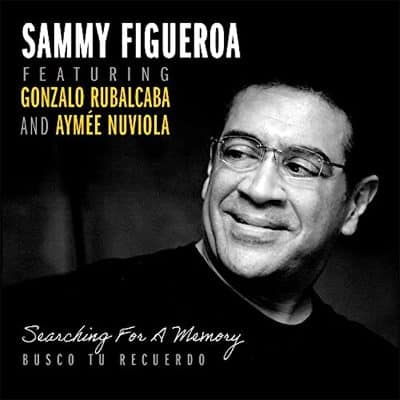 Sammy Figueroa
Busco tu Recuerdo (Searching For a Memory)
Ashé Records
Searching For A Memory (Busco Tu Recuerdo) is a project that took massive amounts of courage for GRAMMY-nominated percussionist Sammy Figueroa to even consider, let alone complete. Figueroa's first album in nearly a decade is dedicated to the memory and music of his father, the late romantic singer Charlie Figueroa, who abandoned Sammy as a child. Thus, Sammy never even got to meet his father, an early flame-out at age 34, who succumbed to alcoholism. Charlie's greatest hit single was "Busco Tu Recuerdo", in which he sings of searching for the memory of his loved one only to discover that there is no memory, only a dream. This parallels Sammy's experience. And, as difficult as it must have been to summon the will to record a tribute, several relatives claimed that he looked like his dad and had similar musical gifts. Additionally, Sammy found formidable sustenance in his supporting cast – GRAMMY-winning Cuban pianist Gonzalo Rubalcaba and the Latin GRAMMY-winning Cuban vocalist Aymée Nuviola as well as multiple GRAMMY-nominated producer, Rachel Faro.
Sammy takes the classic melodies of Charlie's most famous boleros and transforms them into modern Latin jazz arrangements with elements of son montuno, cha-cha, plena/bomba, mariachi, samba, rumba, and just solid clave-based Latin jazz. The album is split between instrumentals and vocals, the latter presented by both Nuviola and Sammy himself, who was inspired to start singing again. Guest artists and contributing arrangers include MacArthur Genius Puerto Rican saxophonist Miguel Zenon, trumpet player and multiple GRAMMY winning arranger John Daversa, the acclaimed Cuban saxophonist Felipe LaMoglia, trumpeter Francisco Dimas, drummer Ludwig Afonso, Cuban flutist Magalys Herrera, Puerto Rican bassist Ricardo Rodriguez and Brazilian multi-instrumentalist Munir Hossn with Sammy on percussion and vocals – a veritable who's who of Latin Jazz.
The album opens with Nuviola jubilantly singing about Charlie's native Puerto Rico in the (translated) percussion laced "Like the Whispering Wind," one of two tracks that features the soaring alto of Miguel Zenon. "You Will Be Mine" is a surprising mariachi arrangement from John Daversa who solos on trumpet, yet it's Rubalcaba who shines most on this intricately rhythmic track. The pianist then gorgeously supports an elegantly romantic Nuviola in the piano-vocal duet "Madrigal," augmented by Sammy's percussion. The 39 second clip of Charlie's original "Busco Tu Recuerdo" sets the stage for Sammy's vocal on the same full band rendered tune, the title track. In the liners Sammy offers, "…Most importantly, late in the recording of the album I was finally ready to acknowledge my biggest inheritance from Charlie: I rediscovered my own voice as a singer!" Rubalcaba's solo here is stunning as well. The pianist then contributes a simple arrangement of "A Prayer of Love," one of Charlie's songs without a vocal and instead a feature for Lamoglia, Dimas, and Rodriguez.
Nuviola, singing gloriously, returns for the classic romantic ballad "The Fault of Fate" while "Longing" is a nostalgic yearning for Puerto Rico, thereby highlighting natives Zenon, Rodriguez, and Sammy. The arrangement touches on several Puerto Rican strains – bomba, plena, and danzon with Zenon and Rubalcaba stepping forward in compelling extended turns. "Margie" is an unexpected twist. Named for a woman who attended most of Charlie's shows and remained with him at his bedside until the end, this romantic bolero is transformed to a samba, and features guest Hossn on guitar and percussion and Herrera on flute. "The Last Breath" is indeed one of the last songs Charlie recorded and both Nuviola and Sammy share the deeply reflective, mournful vocal, searching for slivers of hope in the upbeat latter section. The album caps with "Don't Cry Anymore," the original recording from Charlie, as if he is singing to his son, giving the album an emphatic sense of closure.
Fittingly, Sammy dedicates this album not just to Charlie Figueroa, but to all children who grow up without fathers. Look for it to receive considerable GRAMMY attention. It's a gem.
Help Support Making a Scene
Your Support helps us pay for our server and allows us to continue to bring you the best coverage for the Indie Artists and the fans that Love them!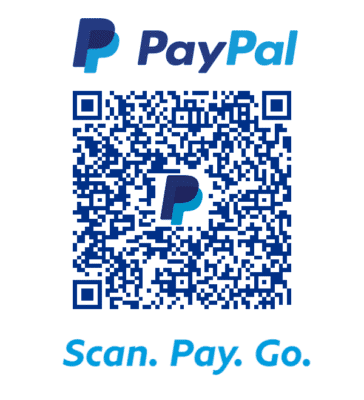 FOLLOW US ON INSTAGRAM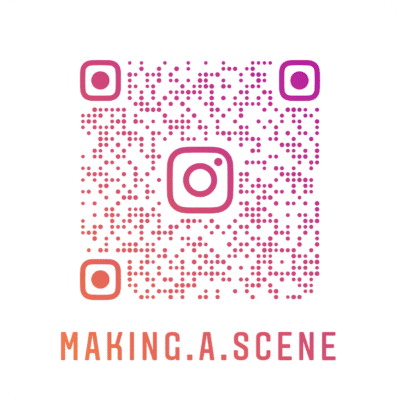 Subscribe to Our Newsletter