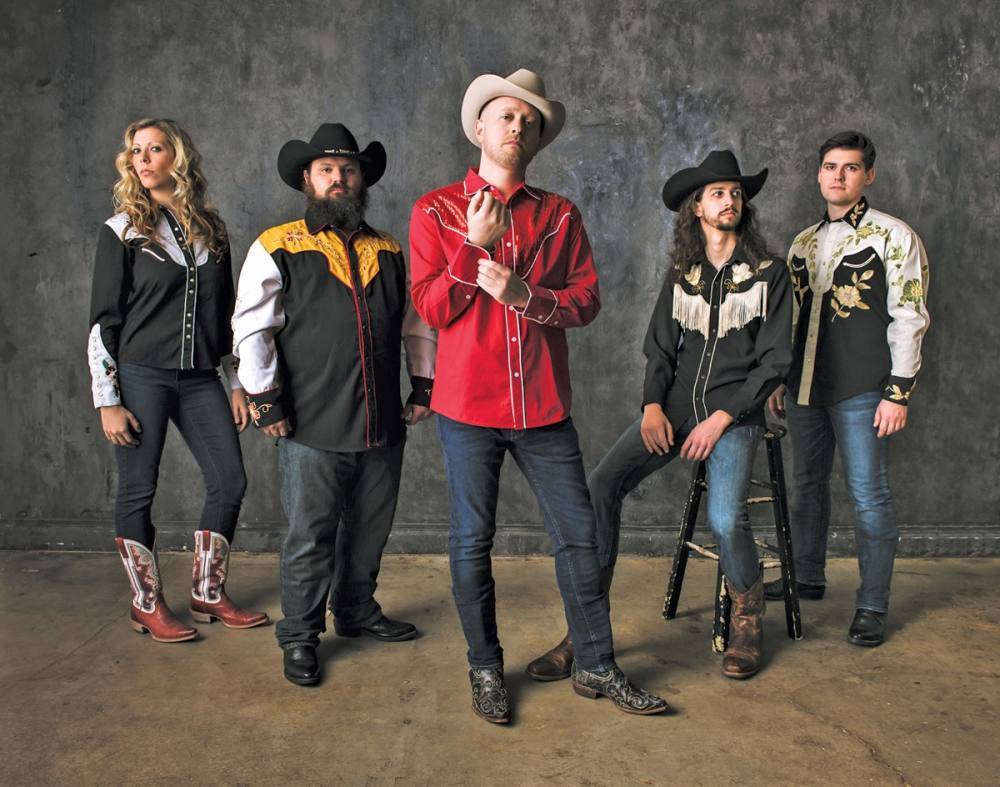 ---
---
---
---
Making a Scene Presents an Interview with Ryan Humbert of The Shootouts!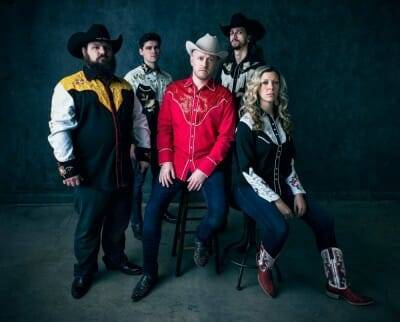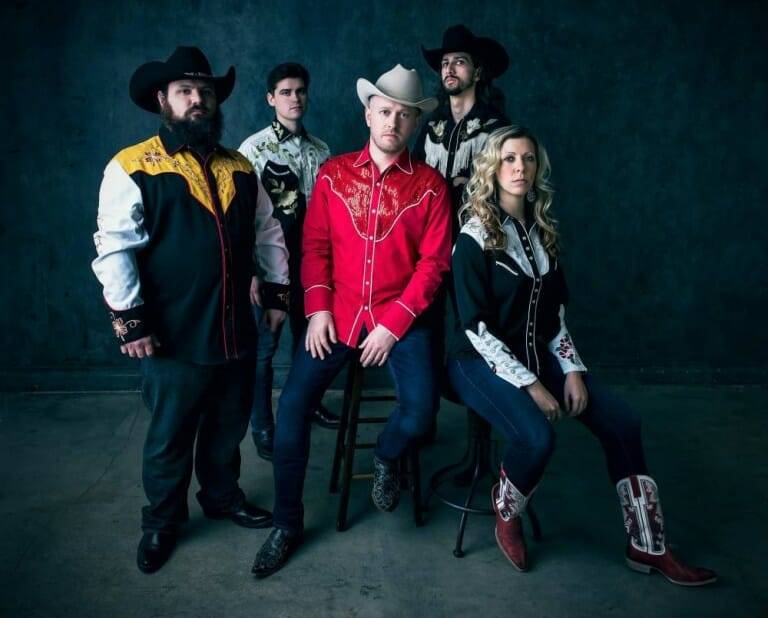 "Quick Draw" is an effortless blend of high-energy honky-tonk and traditional country music mixed with touches of Americana and western swing. The Shootouts marry a blend of Roy Orbison and Bob Wills with the barn-burning sounds of Marty Stuart & His Fabulous Superlatives and Dwight Yoakam. The combination offers a welcome throwback to sounds that flowed out of Nashville, Texas and California in country music's golden years.
Produced by Luca Benedetti and Jim Campilongo, The Shootouts recorded "Quick Draw" in just six days at The Bunker Studio in Brooklyn, New York. The band comprises Ryan Humbert (lead vocals, acoustic guitar), Brian Poston (electric & acoustic guitar), Ryan McDermott (bass), Dylan Gomez (drums, percussion) and Emily Bates (harmony vocals). Campilongo is a member of The Little Willies, alongside Norah Jones, and he and Benedetti were the production team behind the Zephaniah Ohora debut "This Highway."
"I grew up surrounded by country music," said Humbert. "My mom listened to country radio while I was growing up, and I would play classic country and gospel songs with my grandpa when I was learning to play the guitar. I finally feel like I've found my way home, as it were."
"Quick Draw" finds Humbert in fine form, offering up some of his sharpest writing to date. "Lonely Never Lets Me Down" is a slow-burn country weeper that will transport you back to the 1950s or 60s when every bar had a ten-cent jukebox.
The touching, Glen Campbell-esque "California to Ohio," co-written with veteran songwriter Kim Richey, tells the true story of Humbert's late grandfather, Ron Humbert, who hitchhiked cross-country in 1953 from Camp Pendleton, California to Hartville, Ohio to see his young wife and their newborn daughter. For those tired of bro-country, The Shootouts respond with "Who Needs Rock & Roll" ("when you've got western swing," Humbert sings).
The album also showcases the lightning speed, yet tastefully sublime, guitar work of Poston, whose instrumental original "Quick Draw" highlights the band's top-notch musicianship.
Outside of the nine original compositions, the band puts its unique stamp on an assortment of deep-cut covers, including Tim Carroll's two-step "If I Could" and the late Shel Silverstein's hilarious marriage-gone-wrong lament, "Alimony."
The heart of the group lies within Humbert and Bates, who have been performing together for more than 15 years. Two numbers that highlight their undeniable chemistry are "Must Be Love," written by Stacey Earle, and "If We Quit Now," a stunning country duet written by fellow Northeast Ohio musician Marc Lee Shannon.
The lush closing number "Losing Faith in Being Faithful," co-written by Humbert and Shootouts sideman Al Moss, finds the band backed by veteran pianist Jon Cowherd (Rosanne Cash, Iggy Pop, Joni Mitchell) with classic Nashville-inspired strings performed and arranged by Chris Carmichael.
Bullet Points:
The Shootouts have shared the stage with a veritable who's who of artists including The Nitty Gritty Dirt Band, Jim Lauderdale, Marty Stuart & His Fabulous Superlatives, Kim Richey, Elvis Costello, Robbie Fulks, Radney Foster, Zac Brown Band, Chris Isaak, The Subdudes and more. "Exhilarating energy and spot-on harmonies from the truest incarnation of honky-tonk and authentic country and western we have in Ohio today. The Shootouts are a group of musicians who play very well to the traditions of roots music while having a ton of fun in the process, not to mention a live act that is not to be missed." — Chad A. Miller; Music Director and midday host at WAPS, 91.3 FM The Summit in Akron, OH