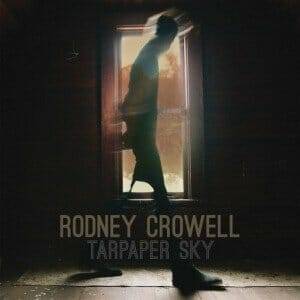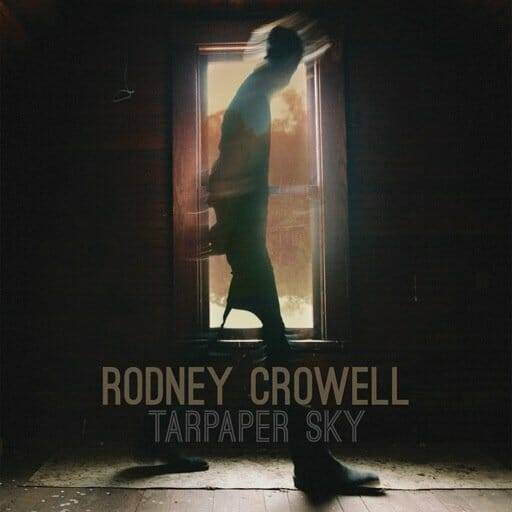 Rodney Crowell Tarpaper Sky
New West Records
This is Rodney Crowell's fifteenth album and first for New West Records. Crowell will be 64 in August and he is quite possibly the youngest of our Country Music icons.
Crowell is a fabulous songwriter and singer who has won both an ASCAP lifetime achievement award and a Grammy.
In 1975 a young Crowell became the lead guitarist in Emmy Lou Harris's Hot Band. By 1978 he had released his first album "Ain't Living Long Like This" on Warner Brothers Records. With its release Crowell established himself as one of Country Music's best songwriters. The title track was recorded by Waylon Jennings. "Leavin' Louisiana in the Broad Daylight" became a hit for The Oak Ridge Boys. "Viola, an American Dream" became a hit for The Nitty Gritty Dirt Band. His "California Earthquake" was recorded by the bluegrass band "The Seldom Scene".
In 1979 Crowell married Roseanne Cash and he became part of country music's first family. In1982 Bob Segar recorded Crowell's "Shame on The Moon" and it became Crowell's first crossover song. Each of his subsequent albums contained songs that became singles. Then in 1988 Crowell released "Diamonds and Dirt". This album garnered Crowell five consecutive #1 singles including "She's Crazy For Leaving". Maybe the song was a premonition as he and Cash divorced in 1992.
My favorite Crowell album however is one that isn't even in his name. He was part of a super group when in 2005 he joined Vince Santoro, Michael Rhodes, and Steuart Smith and released "The Cicadas". Yes, the band was named after the singing bug that only appears in large quantities every 17 years. This is without a doubt one of the best ever country music bands but unfortunately the only collaboration with all four principals. The single "When Losers Rule The World" comes from this hard to find album.
Crowell's last studio album in his name was "Sex and Gasoline" released in 2008. In 2013 he reunited with Emmy Lou Harris and released "Old Yellow Moon".
On "Tarpaper Sky" Crowell is reunited with guitarist Smith and bassist Rhodes. The album opens with "The Long Journey Home" which I find to be influenced by Bob Dylan. Other highlights include "Fever On The Bayou", and "The Flyboy and The Kid" dedicated to Guy Clark and featuring Jerry Douglas on Dobro. Singer Shannon McNally joins Crowell for a duet on "Famous Last Words of a Fool in Love", and "I Wouldn't Be Me Without You" is one of Crowell's best love songs. He hasn't lost a step.
If you know Crowell this album will live up to all your expectations. If you have never heard him you have a lot of catching up to do.
Richard Ludmerer