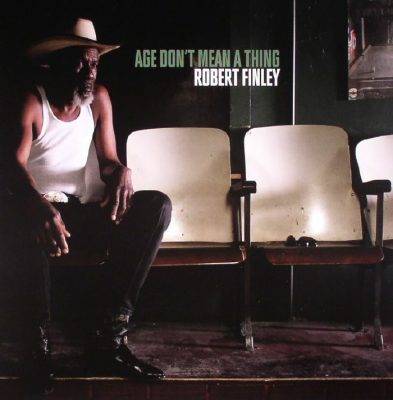 Robert Finley
Age Don't Mean A Thing
Big Legal Mess Records/Fat Possum Records
Robert Finley was born in Bernice Louisiana. At the age of eleven his father gave him money to buy a new pair of shoes and he purchased a guitar instead. He joined the Army at the age of 17 as a helicopter technician. He obtained a secondary Military Occupational Specialty as an entertainer and joined the Army band as guitarist and bandleader. When he left the Army he wanted to pursue a career in music but in order to earn a living he became a carpenter, a skill he learned from his father.
Finley who is now 63 years young is legally blind. He turned to The Music Maker Relief Foundation so that he could pursue his life long dream of a career in music. After hearing him, The Foundation began getting him gigs. He is now part of the Music Maker Blues Revue and has performed at NYC's Global Fest and at the King Biscuit Blues Festival.
Finley traveled to Memphis to record this album with members of The Bo-Keys. The band includes Finley, guitar and vocals; Joe Restivo, guitar, Jimbo Mathis of The Squirrel Nut Zippers, guitar; Al Gamble who worked with Alex Chilton, keyboards; Howard Grimes, drums; and the horn section of Marc Franklin, trumpet; and Kirk Smothers, tenor sax. Background vocalists include Reba Russell, Daunielle Hill, and Harold Thomas.
Produced by Bruce Watson and Jimbo Mathis, Finley explores the classic Memphis groove first developed by Booker T. and The MG's. Finley has written seven of the songs including the title track "Age Don't Mean a Thing". He also does a fabulous version of "Make It With You" the 1970 megahit written and recorded by the group Bread.
The horn section of Franklin and Smothers is fabulous throughout the recording. The song "Is It Possible to Love 2 People" that closes this outstanding album is outta' this world!
The excellent Finley is the newest vocalist to join the current soul blues revival as he is finally enjoying his childhood dream.
Richard Ludmerer