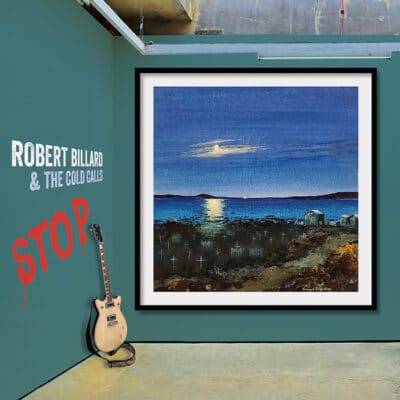 Robert Billard & The Cold Cuts
Stop
Self-released
Robert Billard, formerly mostly a folk singer and now a bluesman, may be the only one of that ilk living in Nunavut, Canada's newest province, a massive, sparsely populated territory of northern Canada, forming most of the Canadian Arctic Archipelago. Its islands have expanses of tundra, craggy mountains, and remote villages, accessible only by plane or boat. It's known for its indigenous Inuit people's artwork, carvings, and handmade clothing. It is an expansive territory geographically, but less than 40,000 people live there.
Billard, an architect in his "day job," has designed buildings in seven provinces and territories and has shared stages with many prominent Canadian folk artists. In his latest incarnation, he designed and built Fifth Chord Studios in Nunavut, and invited an elite group of Canadian blues artists to record this album, Stop. Billard sings with incredible, almost desperate passion with drawn out lyrics although one still finds him at times reverting to more a spoken word folk style. With the cast of artists behind him he delivers a potent album. Blues fans will likely recognize many of these names. Together they have earned 15 nominations and six wins at the Juno Awards. They are drummer Guy Wilson-Roberts (drums), Clayton Hill (drums), Alexander "A Train" Boynton (bass), JW Jones (guitar), Kenny "Blues Boss" Wayne (keys), Tony "Wild T" Springer (guitar), Tobin Frank (bass), Murray Porter (keys), Gowan (keys), and Tonye Aganaba (vocals on "Home").
The opening "Road to Nowhere," appropriate given where he is now living, has a haunting quality through both his vocals and the slide guitar. These are not conventional 12-bar blues songs, and many speak to the desolate environment where Billard lives. We hear JW Jones' scorching guitar on "Six Ptarmigan," and some whooshing sounds in the background that evoke Arctic winds. Jones and Boynton appear again on "Waiting for the Land to Dry" that opens with "No one knows where the North wind goes" and continues with one of Billard's strongest vocals.
The rambling "No Shape for Talking" introduces a different cast with Porter, Boynton, Springer, and Wilson-Roberts. Springer has a rapid run guitar style that differs from Jones" propensity for soaring, drawn-out, fiery lines. "I'll Leave You Alone" has most of the same players except for Hill on drums. This one has some of the haunting qualities of the opener as the music ebbs and flows behind such immediate imagery as – "The sun is setting on the covered hilltop/The long asleep tundra is awaiting the summer/I'm sitting in my lawn chair in the linoleum mansion/Watching the wind blow between the crosses in the graveyard."
"Groove" has a conventional stomping blues structure powered by Murray's keys and Jones" guitar. "Well Enough Alone" is a heart-wrenching breakup song featuring Springer's guitar lead and Wilson-Roberts insistent beats. "Waiting on Time" is a detailed character sketch of an old man with some lines that are consistent with the themes of escape – "If we could go where no one could find us…. pack your bags 'cause we're going nowhere."
The syncopated "Nothing Can Stop Me Now," has the driving piano of Kenny 'Blues Boss" Wayne and Jones again back on the lead guitar. The epic closing "Home" brings an entirely different sound driven by Porter's keys and the duet vocals of Tonye Aganada who enters with the lines "You gotta stop, you gotta stop doing it all on your own." Springer follows with what is by now his distinctive guitar style. That's another strong point of the album, using different players who provide different instrumental colors. Aganada is a vocal powerhouse, matching Billard's intensity, which is no easy feat.
Rarely will you hear a blues album with the combination of this level of lyric-rich imagery, emotive vocals, and stellar musicianship from the supporting players. It's one of the most interesting blues albums of this or any year. Even the band name is an interesting play on words. The magic of the Nunavut environment clearly factored in.
Help Support Making a Scene
Your Support helps us pay for our server and allows us to continue to bring you the best coverage for the Indie Artists and the fans that Love them!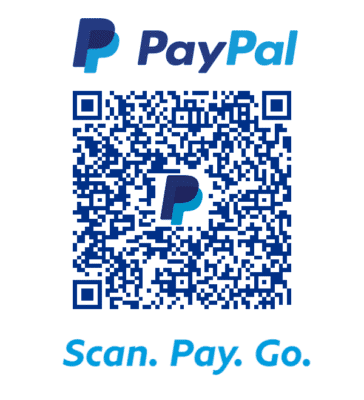 FOLLOW US ON INSTAGRAM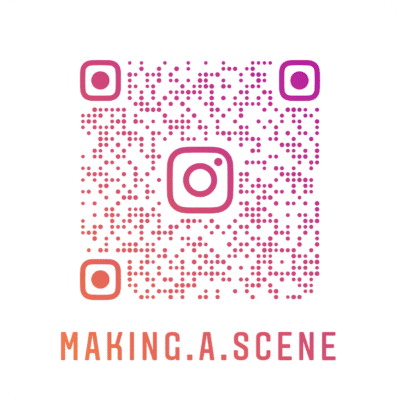 Subscribe to Our Newsletter
Find our Podcasts on these outlets