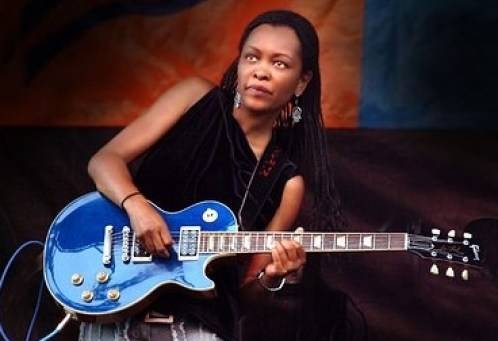 RIP Deborah Coleman
10/3/56-4/12/18
From Rick Booth:
Very sad to get a call tonight from Billy Crawford, longtime guitarist for Deborah Coleman telling me she had passed away today around 5pm from complications brought on by bronchitis and pneumonia. Deborah was a client of Intrepid Artists International in our early years in mid and late 90's. She became a cornerstone for a small young agency back then. We had lots of fun together and I hope she is in a better place. Deb was funny and talented and will be missed. Thanks for the memories Deb. Love ya! May you rest in peace.
Bio from bluesweb.com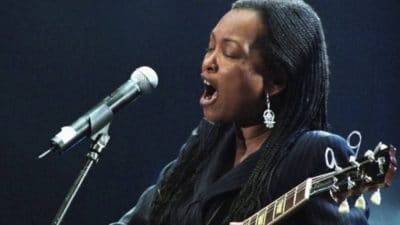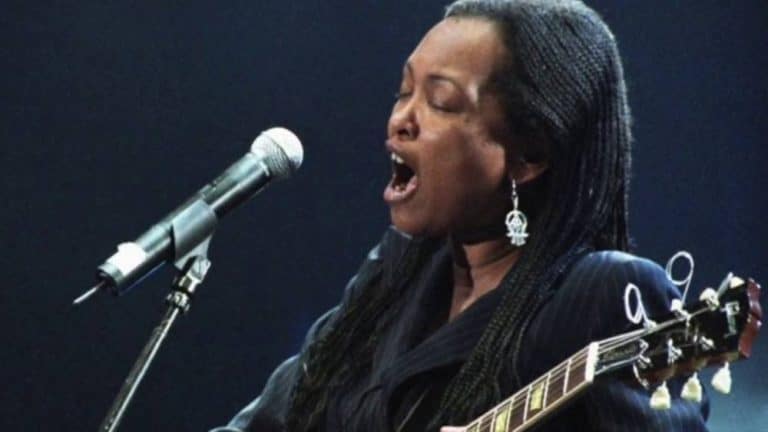 As an African-American female who is a lead blues guitarist, singer and songwriter, Deborah Coleman is a very unique artist in a category all by herself, but it is her talent and passion that have placed her on the brink of stardom.
Living Blues magazine profiled her in a two page spread as one of the top up and coming young blues artists under the age of 40. She's part of the East Coast club and festival scene, having established a solid reputation for raw energy, crowd-pleasing performances.
She was born in Portsmouth, Virginia and raised in a music-loving military family. With her father playing piano, two brothers on guitar, and a sister who plays guitar and keyboards, Deborah felt natural with an instrument in her hands, picking up a guitar at age 8. She was initially inspired by The Monkees. "I saw them on TV and I said, I want to do that.' I thought it was cool," she recalls. Although Coleman began fantasizing about being a professional entertainer in early childhood, it took her awhile to realize her dream. She started playing guitar at age 15 and went on to perform with a series of rock and R&B bands. At first she played bass but switched to lead after hearing Jimi Hendrix. As her interest in guitar grew, she began listening to rock groups such as Cream, Rush, and Led Zeppelin, and followed the roots of their music back to the blues.
At age 25 Coleman got married and put her musical career aside for a while so she could concentrate on raising her daughter, developing careers as a nurse and electrician as well. "I raised a family, held a 9-to-5 job, then I finally decided to play music full-time." In 1985 she collaborated on an all-female rock band called Moxxie, which won modest recognition and allowed her to begin developing her own style. After the group disbanded in 1988, Deborah got her first real experience playing blues as a member of an R&B trio called Misbehavin. After 18 months of extensive touring with them, Coleman took a year off, seing as many blues acts and absorbing as much as she possibly could. "I had become aware that music in a lot of other genres came out of the blues. That's how I got back to it." Today Coleman's accomplished style reflects influences of Jimi Hendrix, The Isley Brothers, Buddy Guy, and particularly Larry Carlton. Other favorites include Sonny Rhodes, Albert Collins, and Magic Sam.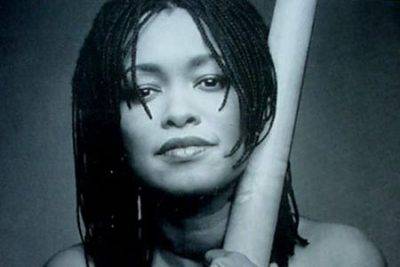 Coleman got the big break she was looking for in 1993. She gathered some musicians to back her up, did a quick rehearsal and headed to South Carolina, where she entered the Charleston Blues Festival's National Amateur Talent Search. She knocked the crowd and the judges out with a performance full of confidence and fire. She took first place in the competition, and hasn't looked back since. Putting together her own group, she began her solo career as a bandleader and featured performer.
Winning the contest earned Coleman free studio time which she used to record a demo and secure a record deal with New Moon Records, a Chapel Hill, North Carolina based label. Coleman's first album, entitled Talkin' A Stand, was released in 1994 and showcased her intelligence as a singer, songwriter, and guitar ace. Coleman wrote seven songs on the album, with styles ranging from Chicago backstreets to funk. Since then she has shared the stage with some of today's most notable blues performers such as Delbert McClinton, Kenny Neal, and Lonnie Brooks.
Her Blind Pig debut album, I Can't Loose, featured her powerful vocals, searing guitar licks, and engaging songwriting. Her array of influences and tastes combined with her unique talent and stature make for an unstoppable force in the blues world. The music world is starting to sit up and take notice of an independent woman with confidence named Deborah Coleman. And, for sure, the release of "Where Blue Begins", her second Blind Pig album, will confirm this. Decidedly, Deborah Coleman is a winner. This woman can't loose.