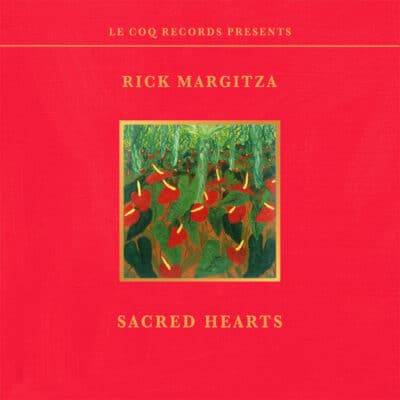 Rick Margitza
Sacred Hearts
Le Coq
Renowned saxophonist Rick Margitza's Sacred Hearts is one of four of the first releases from the new jazz label, Le Coq Records, and is the first not recorded at Capital Studios in L.A. That's because Margitza has been living and working in Paris since 2003. This is his first release as a leader in more than 15 years. Jazz readers of these pages may recall last October's review of Chuck Bergeron and South Florida Jazz Orchestra's Music of Rick Margitza, where the saxophonist was the composer and soloist throughout. So, in that sense, he has not been missing too long. Margitza, Detroit area native, established his name with Maynard Ferguson and Flora Purim in the '80s, and played with Miles Davis in the waning period of the iconic trumpeter's career. During that same period, he released three sessions for Blue Note and went on to record in the 90s with Eddie Gomez, Tony Williams, Bobby Hutcherson, Maria Schneider, McCoy Tyner, and Chick Corea.
Sacred Hearts features the recorded debut of Margitza's longstanding Paris-based quartet, in which he's joined by French native pianist Manuel Rocheman and fellow ex pats bassist Peter Giron and drummer Jeff Boudreaux. The core band is also supplemented by guitarist and banjo player Oliver Louvel, percussionist Xavier Desandre Navarre, and vocalists Chloe Cailleton and Pierre de Bethmann. Later added were session players percussionist Alex Acuna and guitarist Jake Langley who have appeared on two previous Le Coq issues as well as acclaimed saxophonist Bob Sheppard. The album is a mix of a few joyous tunes with solemn odes to fallen heroes and family members who have passed, thus the title. Margitza's main effort, though, is to celebrate these lives rather than to dwell on tragic losses. "My heritage is Eastern European Gypsy," he explains. "Our funerals are a lot like New Orleans funerals: the older men get together and play sad music, but once the person is buried, we party and celebrate them. I didn't set out to explore that kind of dichotomy on this record, but I think there's inevitably a sense of celebration intertwined with the sadness."
The album opens with the surging "Truth Be Told," dedicated to the late saxophonist Gerry Niewood, best known for his long association with Chuck Mangione and among others the albums 1970's Friends and Love – Chuck Mangione in Concert and 1973's Land of Make Believe, albums that began to move this then college-age writer and the then early teenager Margitza toward jazz. Niewood was lost in a plane crash in 2009 at the age of 65. Margitza even quotes a favorite Niewood solo in his opening vamp. "Gerry was one of my first major influences growing up," Margitza says. "I was studying classical piano, but I had an older cousin who was already into the jazz scene, and she introduced me to artists like the Brecker Brothers and Chuck Mangione. So even before I got into John Coltrane or Charlie Parker, I heard Gerry Niewood's playing on all those early Chuck Mangione records, which to me are still some of the most gorgeous saxophone improvisations ever documented."
Just about any saxophonist who came up during Margitza's time admired Michael Brecker, who passed away in 2007 from the blood disorder MDS. Yet, most associate Brecker with The Brecker Brothers and recordings with Pat Metheny and McCoy Tyner but it's clear that Margitza, like he was attuned to Mangione's early '70s recordings, was likewise acquainted with Brecker's time with the jazz-rock band Dreams. So, "Country Mike" is a lesser-known side of Brecker's playing to many, reflecting the influence of country style guitar players. The tune climaxes with nine separate overdubbed tracks of Margitza soloing – an acknowledgement, he says, that "it would take at least nine of me to make up a little fraction of Michael's playing." Margitza also layers multiple sax tracks, some with Sheppard, on the playful "Muse," an idea that he traces to his early love of the Charlie Parker tribute group Supersax and its vocal work is especially reflective of his work with Flora Purim.
The title track is dedicated to Margitza's nephew, Nolan Vahosky, who died at the far too young age of 13 due to medical negligence related to a heart defect. In this same vein is "Crying," where his weeping tenor lines capture his feelings for the various family members lost in recent years. His last poignant note sends chills. Also, the elegiac tenor-piano duet "Poem," was inspired by the awful coincidence of an ex-partner's niece, Sabrina Seelig, passing away under similarly negligent circumstances. The closing track, "Trail of Tears," another with vocal spots, is dedicated to those souls killed at the hands of social injustice.
So much for solemnity. Margitza captures other moods too. The freewheeling "Place To Be" is drawn from a Seinfeld reference while recalling the impromptu dance parties that would break out among Margitza's Gypsy relatives, whether during the holidays or even around the release of a new Motown record. "12-123," with guest clapping and counting by a host of relatives, and his beautiful soprano lines, builds joyously, in the spirit of welcoming several new births. Imbued by Louvel's guitar that sets the romantic mood, "Leading Lady" has Margitza nodding to the women who have shaped his life. "Far From Home" is an especially accurate expression of emotion that one feels about a visit to relatives that one realizes he doesn't see often enough, ending with another of his signature closing notes.
Commensurate with its title, Sacred Hearts is deeply emotive, featuring superb, clear-toned playing from Margitza on a variety of saxophones, some layered in. Yet perhaps its strongest attribute is the strength of the leader's compositions, many of which are especially poignant.
Jim Hynes
Help Support Making a Scene
Your Support helps us pay for our server and allows us to continue to bring you the best coverage for the Indie Artists and the fans that Love them!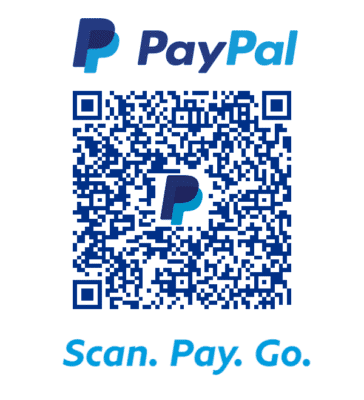 FOLLOW US ON INSTAGRAM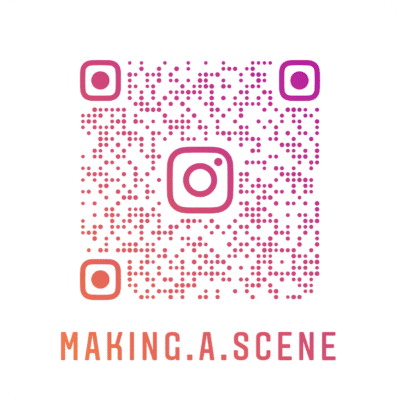 Subscribe to Our Newsletter